TCS distributes over 2000 free motorbikes among its couriers
 TCS, one of the leading domestic and international express services providers, is distributing over 2000 motorbikes among its couriers free of cost under its newly conceived initiative, 'Dhoom Project'. Distribution of the motorbikes has already begun with much fanfare.The first batch was presentedat ceremonies held in Karachi, Lahore and Islamabad recently to honour couriers' hard work and dedication to the company.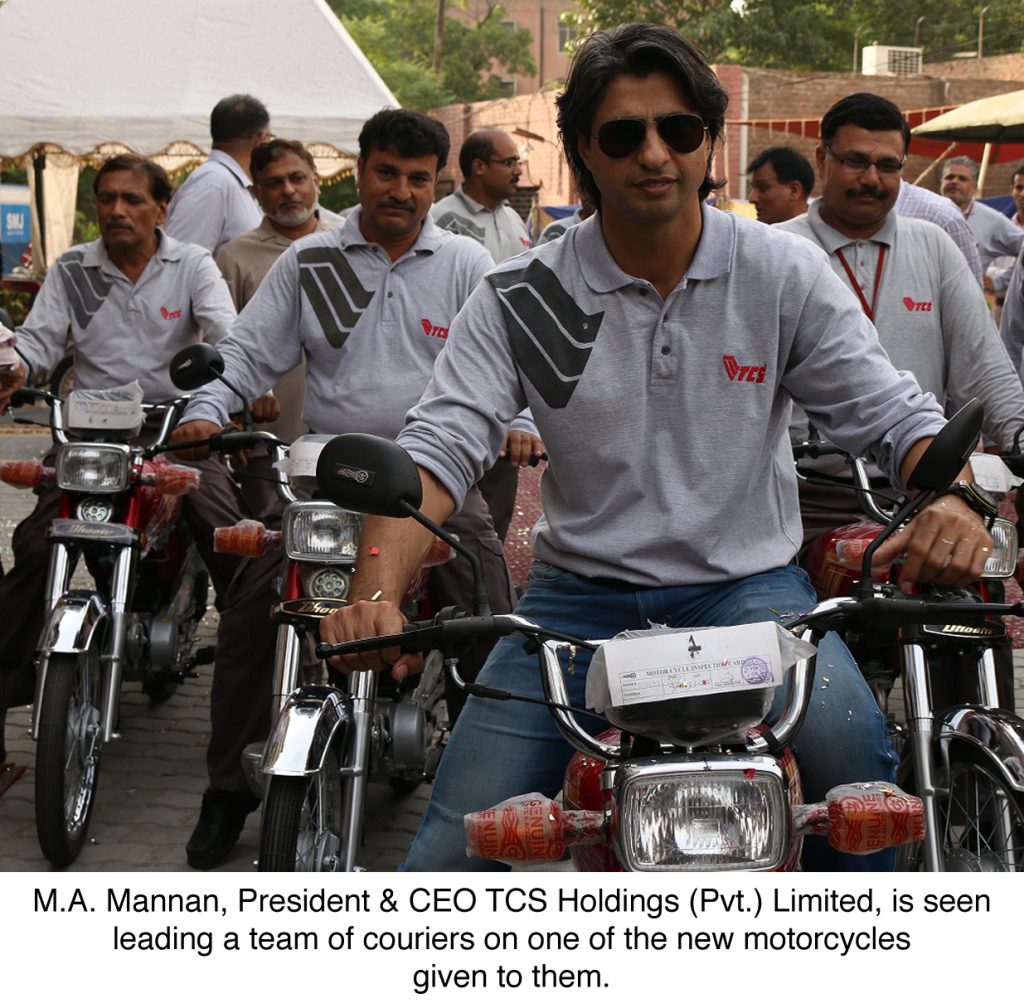 Mr. Khalid Awan, Chairman, and Mr. M. A. Mannan, President & CEO – TCS Holdings (Pvt.) Limited personally handed over the motorbikes to couriers who have served TCS for more than 1 year.
Speaking at the occasion, the President & CEO said: "You (the couriers) represent everything that this company stands for. We will invest in you, develop you, train you and, most of all, give you opportunities to grow in this company just like everyone else." Mr. Mannan also shared how he values the efforts put in by TCS's couriers and their crucial role in making TCS an ethical and a trustworthy brand, and a market leader in the country.
"I am excited and I eagerly wait to see our highly committed and proficient couriers riding their very own TCS branded motorbikes", he added.
The 'Dhoom Project' was conceived and put into action by Mannan himself as a special 'thank you' to the couriers.
Dawood Yamaha Limited (DYL Motorcycles) has partnered with TCS for this first-of-its-kind project in Pakistan.