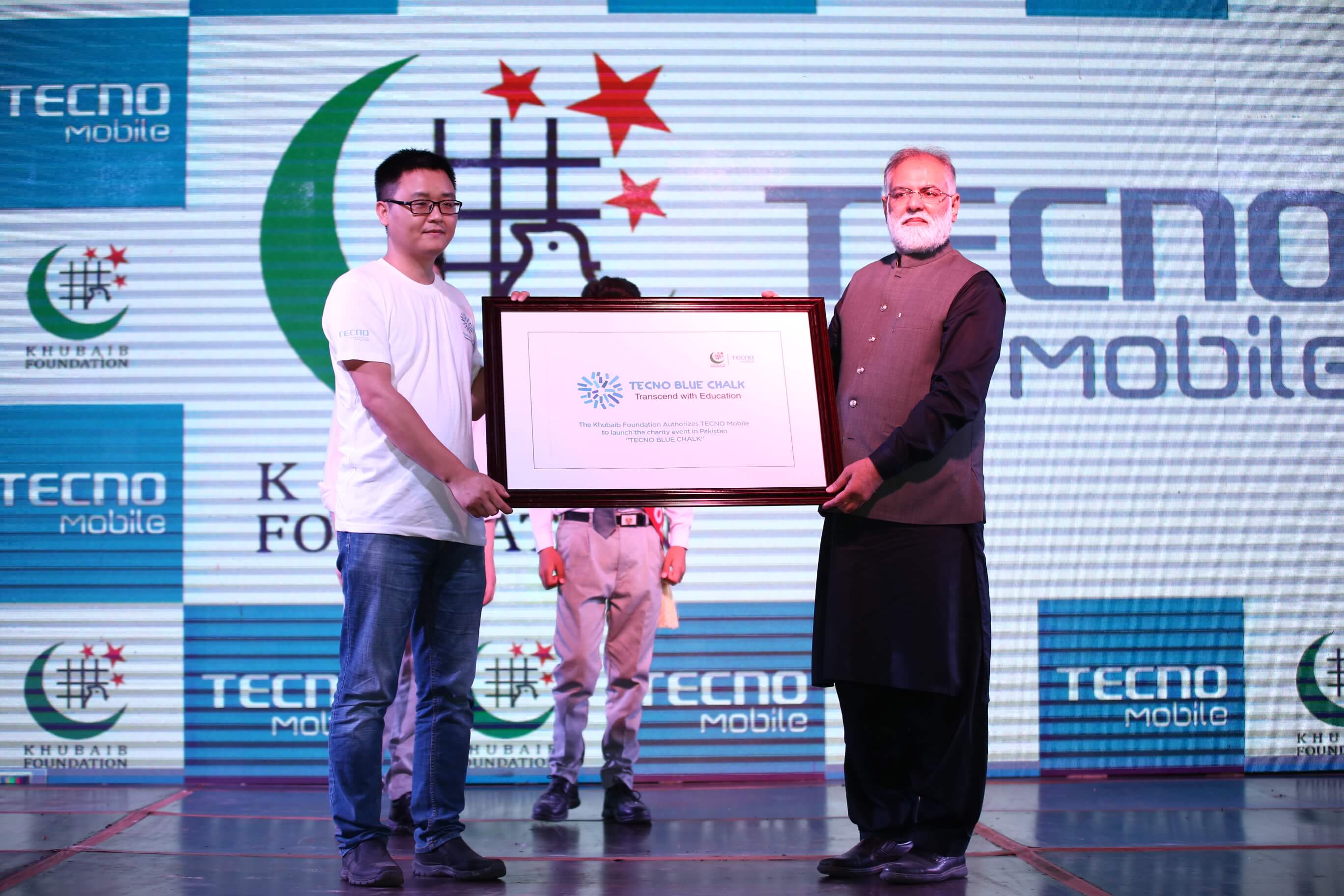 TECNO PAKISTAN SET AN EXAMPLE BY JOINING THE NOBLE CAUSE LED BY KHUBAIB FOUNDATION TO DELIVER QUALITY EDUCATION TO ORPHANS
Tecno Mobile, a leading smartphone brand together with Khubaib Foundation, a social welfare services organization joined to support the cause of "Providing Quality Education for Orphans" through a campaign called "Tecno Blue Chalk." The aim of this act of social responsibility and citizenship is to raise donations and create awareness to improve the education of Khubaib Foundation's orphans. Tecno has promised to donate a certain amount to Khubaib and will be paying a portion out of each smartphone they sell in the future to this noble cause. Basically, with the purchase of any Tecno mobile phone, a part of your spending will be given to Khubaib Foundation.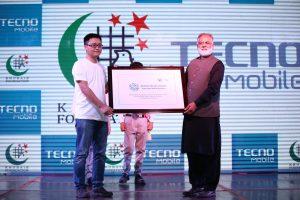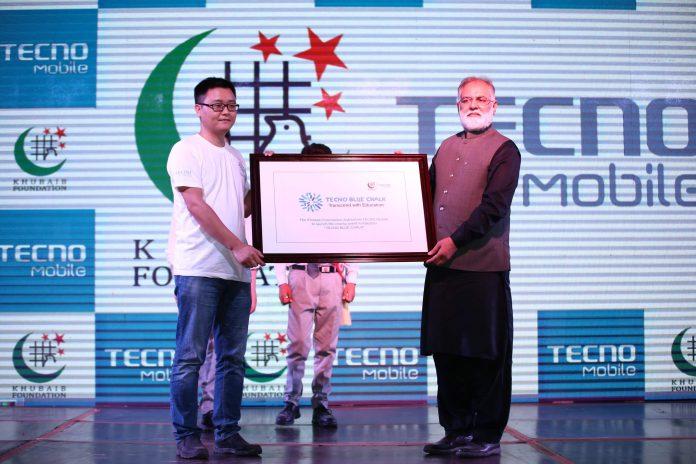 An Event, held at Khubaib Foundation Haripur on 28th May 2019, started with the name of Allah, followed by Qaseeda Burda Sharif by the Orphans of Khubaib Foundation. "Tecno Blue Chalk" was also joined by several KOL's, Government leaders, media persons and Educationist too. A Signing Ceremony of MOU took place between Tecno Mobile and Khubaib Foundation intending to help orphans realize their dreams of getting Quality Education. At the event, all the Tecno Team, together with media, distributors, and dealers, had Iftar with the brilliant kids and distributed Eid gifts to them.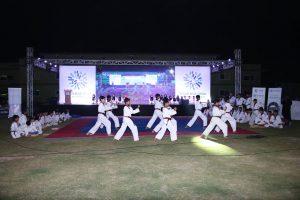 "Education is a cornerstone of any civilized society. However, unfortunately, some children are unable to get quality education due to financial pressures or family circumstances. When a child is orphaned, it is the responsibility of each of the society to take ownership of that child and do whatever is possible to ensure that no child is left behind due to circumstances. I must appreciate Khubaib Foundation, which has done a fantastic job at ensuring that these children are protected, educated, and developed as useful members of the society. We aim to make sure that they get a fair chance in life!
We at TECNO Pakistan are determined to perform our corporate social responsibility and contribute towards the betterment of the youth of Pakistan. TECNO will keep participating in such social activities to ensure that we play our part in this important mission." Creek MA– CEO TECNO MOBILE PAKISTAN.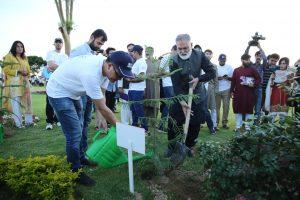 Tecno placed donation boxes in more than 100 shops and made sure to let everyone know and have a chance to participate in an extremely noble cause like this easily.
"Khubaib Student also participated by doing different performances like Cultural Show, Taekwondo and other talents they have.
Tecno just not ending this activity for a single day, but also will support this organization for the whole year and for future promised to donate on every single sale of its handset, Tecno  will also put donation boxes in more than 100 Tecno outlets countywide, to raise voice for these orphans to achieve their rights" –Mr. Nadeem Ahmad Khan – chairman of Khubaib Foundation.
Unlike any other mobile phone brand in Pakistan, Tecno took their social responsibility to an entirely new level and have set an example to its competitions with the announcement of this campaign. The campaign aims to bring the 'Quality Education for Orphans' and evoke values and acts of generosity and kindness for an integrated fundraising drive to be implemented nationwide.