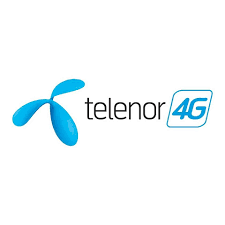 Telenor Pakistan and foodpanda bring exclusive discounts for customers in Karachi and Hyderabad
Country's top telecom digital services provider, Telenor Pakistan, andthe country's leading food delivery service, foodpanda, have announced collaboration in three key areas namely marketing, operations, and cash management with an aim to offer exclusive discounts to their mutual customers in Karachi, Hyderabad, and other cities in the southern region.
A Memorandum of Understanding (MoU) was signed between Telenor Pakistan and foodpandain Hyderabad at the latter's corporate launch event in the city. As part of the agreement, Telenor subscribers in Karachi, Hyderabad, and Quetta who are first-time foodpanda users will be offered exclusive discount vouchers for their food delivery orders.
Telenor Pakistan will also distribute discount vouchers at its franchises and retail outlets in these locations with the sale of every new Telenor 4G SIM, Wingle & MiFi device, as well as SIM upgrade to 3G/4G.  In order to bring the benefit of the partnership, an awareness campaign will be launched with foodpanda advertising to Telenor customers on its own channels including website, mobile app and blog and Telenor reaching out to its subscriber base through SMS broadcast.
"We remain the primary digital lifestyle partner of millions of Pakistanis and want to facilitate them in the most innovative of ways," said Umair Mohsin, VP Circle South, Telenor Pakistan, during the MOU signing ceremony. "By forging such associations as the one with foodpanda, we aim to bring ease and excitement to everyday lives of our customers and help them take maximum advantage of their smartphones and super-fast Telenor data network."
"We are pleased to have partnered with Telenor Pakistan for promotion of foodpanda services," said Noman Sikander Mirza, Country Manager, foodpanda. "At foodpanda Pakistan, we continually aim to serve our customers better and expand our food delivery network. We hope that Telenor Pakistan customers will find the exclusive discount offers exciting and enjoy using our food delivery services."
Presently, over 1,000 foodpanda riders and restaurants are connected with Telenor Pakistan network with the two partners aiming to connect an additional 5,000 riders and restaurants in the next few months. Moreover, the partnership envisions utilization of TelenorPakistan's transformative digital financial services assets such as Easypaisa and QR Code technology for collection of cash from riders and customers in the future.