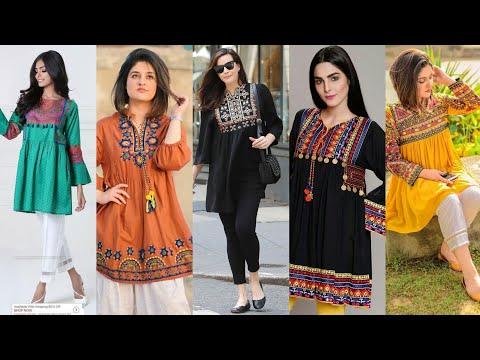 Versatility in Dress Code of Pakistani Dresses
Pakistani ladies' dresses are famous around the globe. Recently these dresses got a lot of hype because internationally recognized models make an attractive and elegant impression wearing them. Besides, these dresses inspire people because of their fabric quality, versatile designs, and diverse colors.
Ladies and Pakistani Dresses for Women:
We often see Pakistani ladies are so obsessed with their looks. This virtue is a defining boundary among males and females. We often refer to females as queens, who need to look pretty and charming. To look pretty in every dress is what they dream. However, not all outfits are for everyone, because of the different physiques. However, one can make some adjustments in their dressing sense to look stunning.
At hoorain.uk, you will not only find casual wear, but we also have some exquisite Pakistani dresses for weddings for every physique as well.
Common Ladies Problems with Clothing
Ladies are so into their looks that they often underestimate their physique. Questions like "how am I looking" is always on their mind. Some statements most of them use and end up underestimating themselves are "Am I short?" "Am looking too tall?" "Am I too skinny?" "Or Am I bulky?" Well by changing a few aesthetic details, one can overcome these issues.
Solving These Common Problems:
Common problems and some solutions to overcome them by using Pakistani dresses for women:
Am I bulky? Try vertically printed shirts. Dark colors often cover bulky girls well. Try stitching long sleeves; they will cater to the curves in the body. Try Patiala shalwars.
Am I short? If you are short and a little bulky too, then avoid buying shirts with puffed sleeves. Keep the length of the shirt a little long. Longer than usual shirts can accommodate these height issues.
Do you want to look slim? Avoid Patiala shalwars and try churidar. Try to wear closed neck kameez. Materials like silk, cotton silk, net, chiffon, etc. are better.
Is my skin dark? Avoid white color or too light colors of dresses.
As we discussed that Pakistani ladies' dresses and a little aesthetics can solve common problems.
Pakistani Ladies Dresses:
The culture of Pakistan is very rich. One of the ways to judge their culture is to see it through their colorful and mind-blowing wears. They are well stitched and have head-turning charms. Pakistani dresses for women proved themselves internationally with a proven quality of the fabric, numeral brands, and diversity of colors. The best part is that these dresses not only come with readymade sizes but also in unstitched form. Unstitched clothes are for those who want to stitch dresses very specific to their measurements.
How to Buy Pakistani Dresses in the UK?
You can buy Pakistani dresses for women in the UK too. Globalization has made it possible to integrate cultures. Therefore, if you want to buy customized Pakistani dresses for women, one can google for it. Many websites or stores as Hoorain.uk offers a variety of Pakistani dresses in the UK too and one can order them online.
Visit such sites and scroll through their catalog to find a perfect match for yourself and become the part of Pakistani cultural legacy.