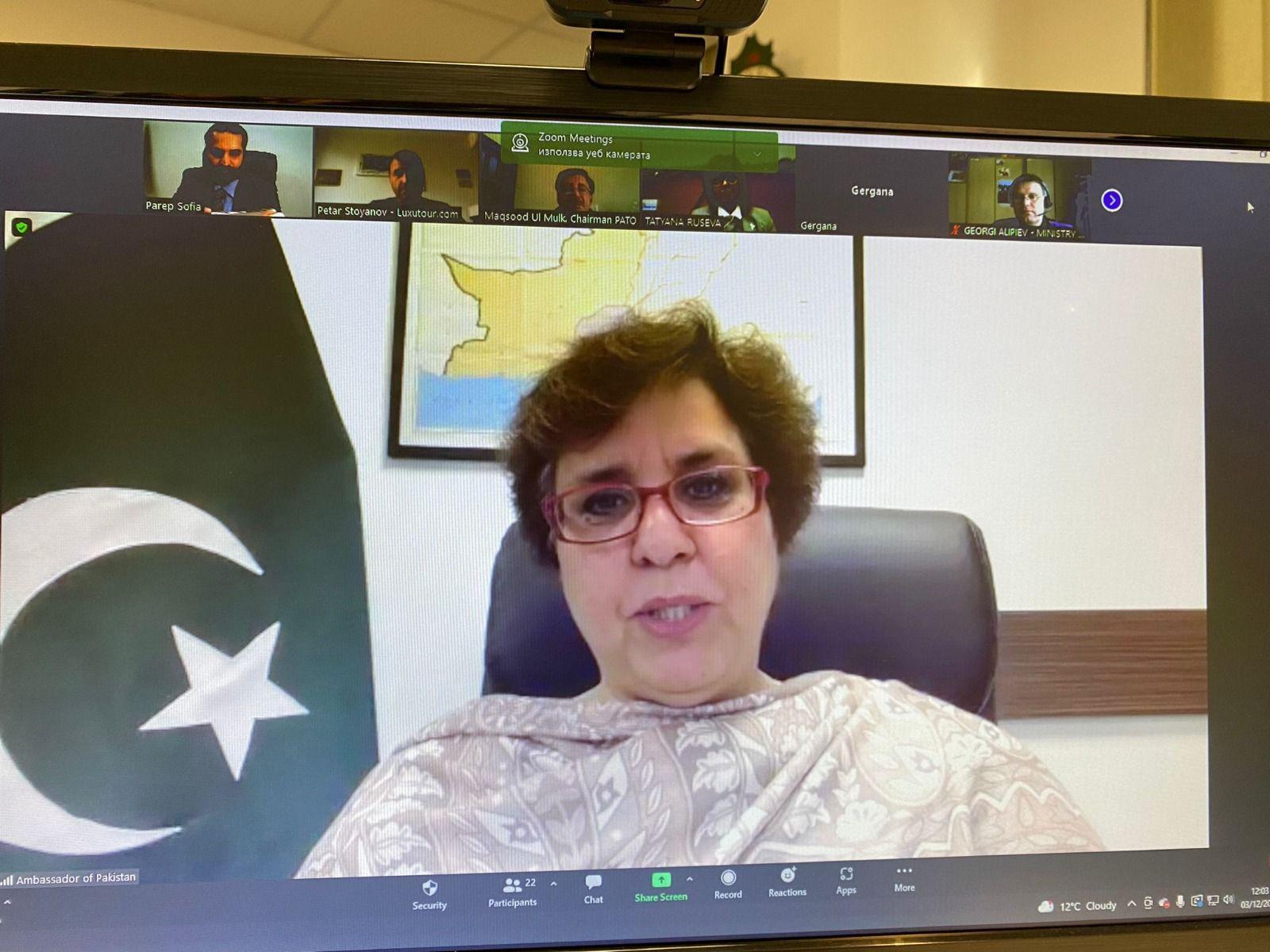 Webinar on 'Pakistan as Tourist Destination' Organized by the Embassy of Pakistan in Bulgaria
The Embassy of Pakistan in Bulgaria, in collaboration with Pakistan Tourism Development Corporation (PTDC) and Association of Bulgarian Tour Operators Travel Agents (ABTTA), organized an online webinar on introducing 'Pakistan as a Tourist Destination' for the tour operators and travel agents in Bulgaria. Representatives from Ministry of Tourism of Bulgaria and Pakistan Association of Tour Operators (PATO) also participated in the event.
​While giving her opening remarks, Ms. Mariam Aftab, Ambassador of Pakistan to Bulgaria, thanked the PTDC and ABTTA for organizing this important event with the Embassy. She highlighted that Pakistan carried a lot of tourism potential for Bulgarian people because of its rich diversity, history, culture and landscape. She stressed that international tourism in Pakistan was booming due to active policies of the incumbent government and PTDC was playing an important role in that regard. She urged the Bulgarian tour operators to establish linkages with their counterpart companies in Pakistan in order to introduce this fascinating new destination to the Bulgarian people.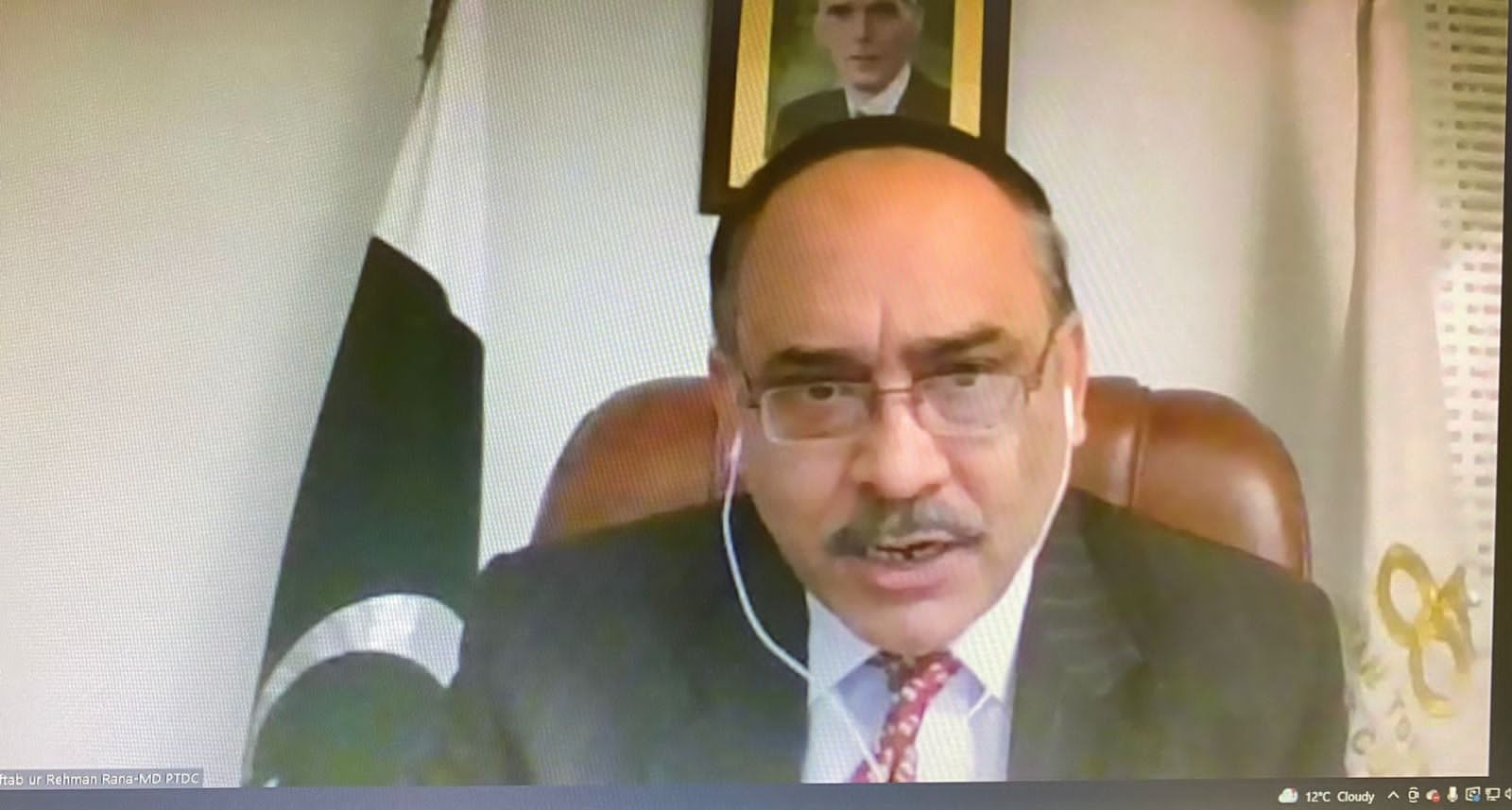 ​Ms. Dimitrina Goranova, President of the ABTTA, while speaking on the occasion, said that that Bulgarian people and tour operators were looking for new destinations due to closure of traditional ones as a result of COVID-19 pandemic. She reiterated that Pakistan carried immense potential in this regard and, therefore, organization of this webinar would help the tour operators in Bulgaria to discover this amazing tourist destination. She urged the Bulgarian tour operators to take full advantage of this opportunity and assured full support of ABTTA for establishing active linkages between them and their Pakistani counterparts.
Mr. Aftab-ur-Rehman Rana, Managing Director of PTDC, gave a detailed presentation to ABTTA and the participating nineteen (19) tour operators from Bulgaria on the tourism potential of all provinces of Pakistan. He informed that, unlike several other countries, tourism in Pakistan was active in all four seasons owing to great diversity and availability of attractions all over Pakistan. He also highlighted the recent initiative of the government of Pakistan to promote tourism in Pakistan including by formation of Pakistan Tourism Coordination Board, introduction of e-visa facility to 191 countries, formulation of National Tourism Strategy 2020-21 and opening of Skardu airport for international flights.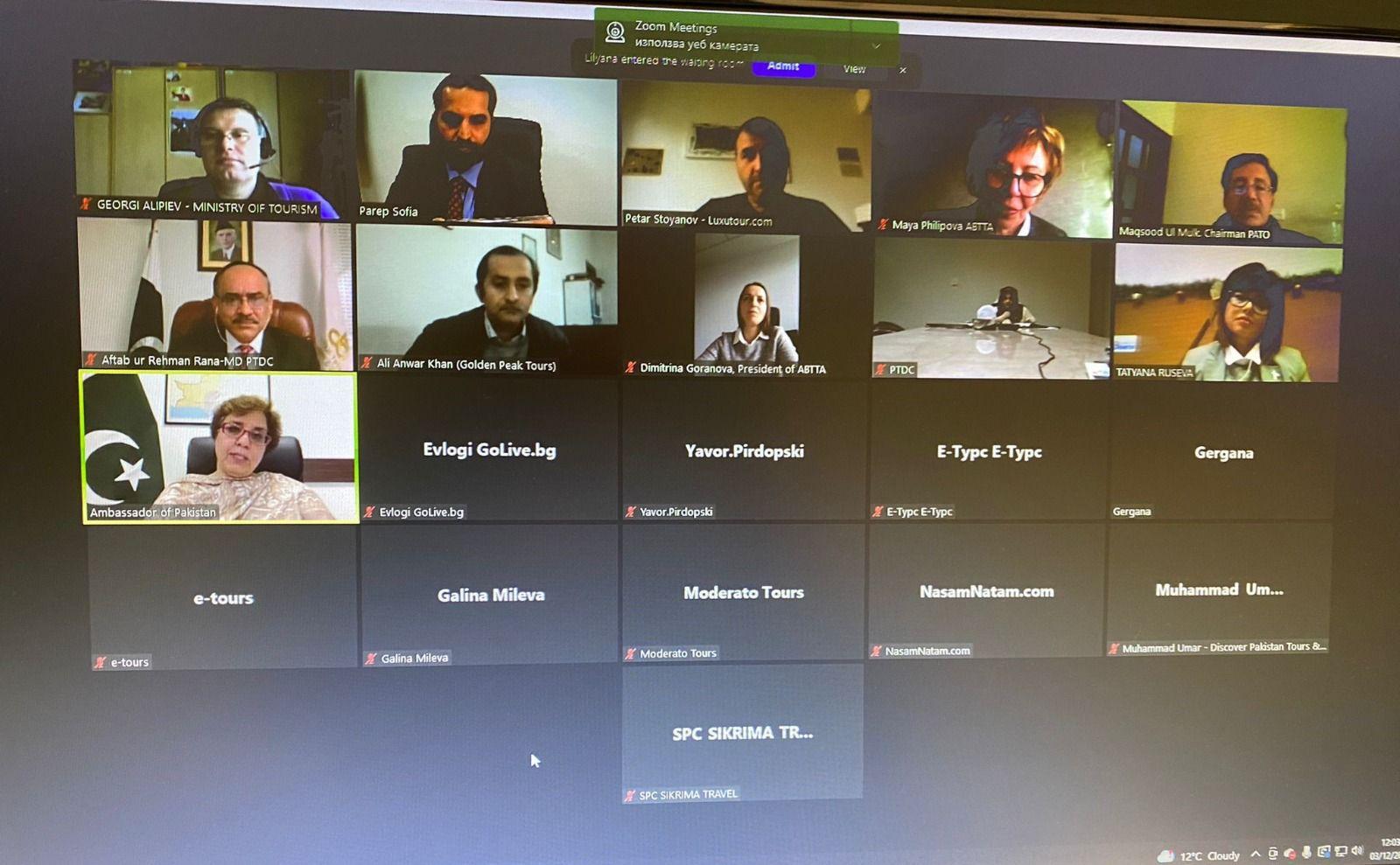 ​Mr. Geordgi Alipiev, Director of International Cooperation and Investment in tourism also spoke on the occasion and assured full support of the Ministry of Tourism of Bulgaria in this regard and in further strengthening the tourism linkages between the two friendly countries.
At the end of webinar, a Q&A session was held during which tour operators from Bulgaria asked queries and shared their views/recommendations on strengthening tourism linkages between the two countries.