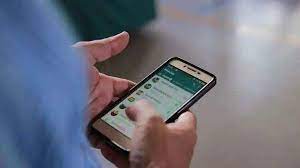 WhatsApp has removed the Messenger Rooms shortcut
WhatsApp introduced Messenger Rooms as a shortcut a year back. This allowed up to 50 people to join an online group video chat on Facebook. WhatsApp is now removing the option. WhatsApp has removed Messenger Rooms shortcuts from the chat sheet and calls section on WhatsApp beta Android and iOS.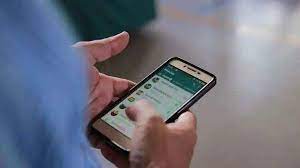 WhatsApp continues to introduce new features into its app. The company will modify or remove any feature that is not being used by users. WhatsApp users didn't use the one-year-old feature. So the company decided that it would be modified. WABetainfo claims that WhatsApp has removed this option in order to replace it or make some changes.
WhatsApp has removed the Messenger Rooms shortcut
WhatsApp has opened beta testing for its new update 2.21.190.11 for iOS users. WhatsApp added the ability to mute videos for Android users earlier in the year. This update is available for iOS users. There are other improvements to the interface that are also noteworthy. It is now possible to view the video size. This information can be found in the left-upper corner of your video display interface. Finally, the video player includes a toggle feature that allows users to switch between viewing content in a GIF or normal video format.
WhatsApp, however, is working to provide a range of useful features to Android users. WhatsApp is working to translate voice notes according to news reports. Reports claim that messages won't be sent directly to Facebook servers or WhatsApp. Apple will offer transcription. Apple will also use this to enhance its speech recognition technology.
WhatsApp will soon allow users to turn their images into stickers. This feature will not be available on mobile phones, but desktop users will first get it. The desktop WhatsApp update will make it much easier for users than with mobile phones.