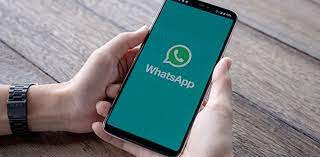 WhatsApp payments could in the near future earn you cashback

WhatsApp payments are among only a few income streams available to the most popular chat application since it doesn't offer any advertisements. To encourage more users to make use of this payment option The Company could be offering cashback rewards.
In a recent report published by WABetaInfo, WhatsApp is currently working on a Cashback feature in the test version of their Android application. In November the company announced the WhatsApp Pay service in India after operating in the testing phase for more than two years due to regulatory issues.
In India, the solution of WhatsApp is based on the Unified Payments Interface (UPI) standard and is used by other payment applications like Walmart's PhonePe as well as Google's Google Play, and Indian Fintech giant Paytm.
Other apps have also introduced cashback incentives to entice users to select their services in preference to other apps. It's the first instance we've been told of Facebook seeking to emulate the same model. At present, WhatsApp payment doesn't hold an overwhelming share of the Indian UPI payment market. Cashback offers could be WhatsApp's strategy to increase its popularity.
WABetaInfo's report reveals that the current code is pointing towards a cashback one-time of only 10 rupees ($0.14)-that's a tiny amount when compared to the other services like Google Pay offered at launch — however, it's possible to change this during the introduction. Additionally, you'll receive the cashback within 48 hours of having paid.
The rewards could be restricted to people who use WhatsApp Pay first time. So if you've used it before but not yet received the reward, you may not be eligible.
It's all speculation currently because the feature is in development, but the users are eagerly awaiting the release date because we Indians are awestruck by the cashback rewards.