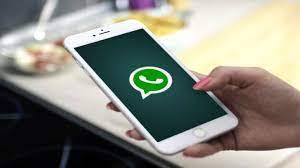 WHATSAPP to Support IPAD AND AT LAST, ANOTHER IPHONE WITH A NEW UPDATE
As per the WABetainfo app, although WhatsApp already provides the ability to connect its account with WhatsApp Web, Desktop, and Portal to beta testers, it's working on an app for iPad and also the capability to link another phone to that account. In simple words, WHATSAPP to Support IPAD AND AT LAST, ANOTHER IPHONE WITH A NEW UPDATE.
WABetainfo says that it's not certain if the feature will be only accessible for tablets, however at the moment there's no evidence to suggest that the company will not support mobile phones.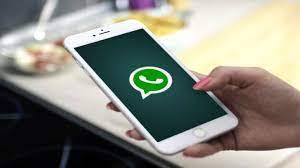 In a recent report published from WABetaInfo, WhatsApp will officially support iPads as well as Android tablets as linked devices. It should be not forgotten that WhatsApp has allowed WhatsApp Web and WhatsApp desktop to work under their multi-device support, and the absence of compatibility with the iPad series as well as the other Android tablets was thought to be one of its weaknesses. However, WhatsApp has plans to correct this issue through an upcoming update. But, WhatsApp hasn't yet disclosed the dates for when the feature will be available to users.
One of the issues that users complain about the most concerning WhatsApp in comparison to Telegram is the absence of multi-device support. Users can sign in to the number of devices they'd like. WhatsApp however, on the other however, is restricted to a single device that has an internet connection.
The company is working on a different important aspect that will allow users for transferring chat histories between iOS as well as Android devices, and vice versa.
There's not any official announcement on the date WhatsApp will announce support for multi-devices or multi-device 2.0 However, the company is working on them and is making progress.