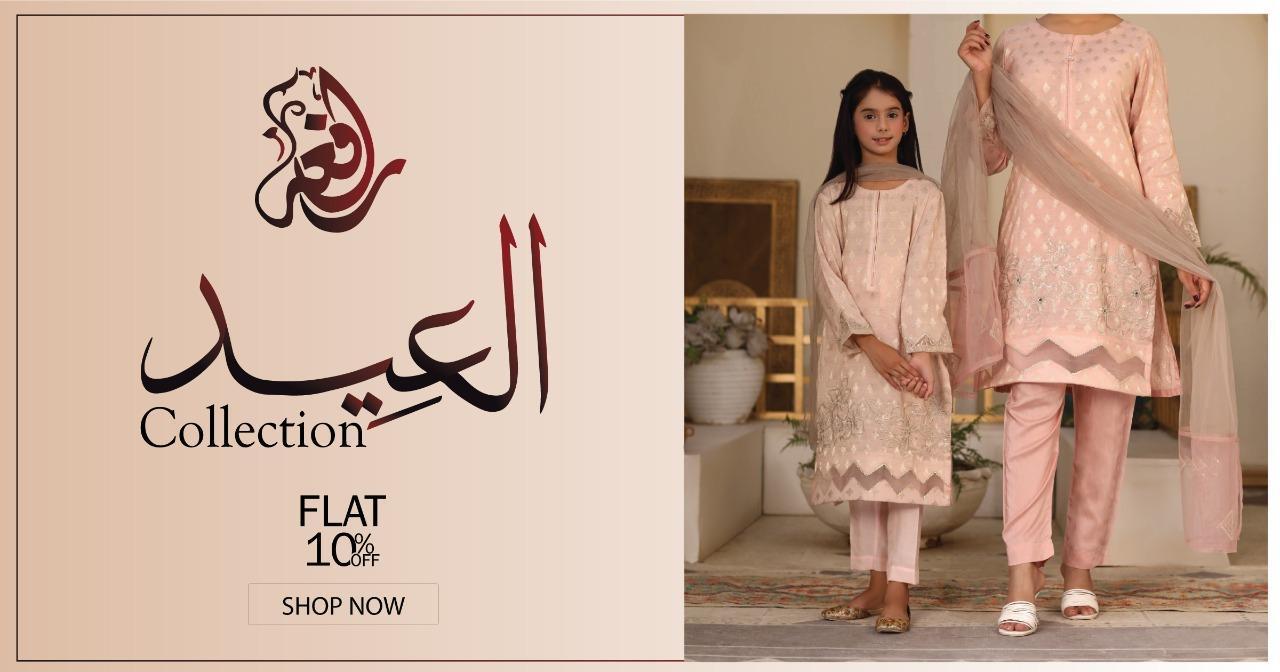 Why Unstitched Printed Collection is Getting Popular
The summer is on its peak and all the women are eagerly waiting for the new launching of the designer wears. And all the brands are on their toes to introducing their unstitched clothing line. As in summers almost every lady would prefer to wear what comforts her.  And the best option for your most comfort wear is to get unstitched cloths, as you can wear them as you wish. And for this reason, it is becoming a trend in Pakistan. As in Pakistan the weather is getting hotter day by day so buying a cloth that comforts you has become essential.
The most attractive unstitched cloths for buying Are printed lawns. Because it feels refreshing when you wear color full harming printed designs. And if you are looking for good unstitched printed collection then you should visit Rafia.pk. They have introduced their new unstitched printed collection of this year. Which is the most exciting news, Rafia's unstitched collection especially designed that can be the most skin friendly with new distinctive and attractive styles?
Rafia has made a recognizing effort by manufacturing the high standard unstitched dresses in Pakistan. Rafia's collection can give a little colorfulness in your wardrobe. Their unstitched printed collection has different types of cloths, which is mentioning below:
Unstitched Digital Print 1 Piece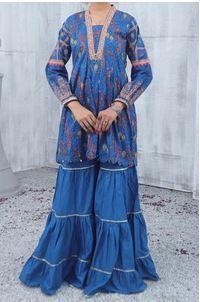 If you are looking for a shirt piece that can go with everything, then you should take a look in Rafia's unstitched Digital print 1 piece. As have worked a lot on the design that can appeal all looks whether it is just for home or for casual parties. You can do with their 1 pieces everything, as it goes very well with every occasion. These Digital printed hirt piece is an ideal for the girls who goes outside daily in this terrible heat.
Unstitched Digital Print 2 Piece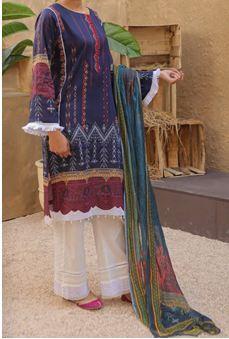 For those who are looking for something formal which can also give the feeling of casual, then unstitched digital print 2 piece from the collection of Rafia's unstitched cloths. You will get A printed chiffon dupatta and A lawn printed shirt piece, in their 2-piece lawn printed digital design. It can be a perfect choice for functions and occasions. And also, you make it proper 3 piece by contracting it with a shalwar. Otherwise, these 2 pieces can go with any bottom.
Unstitched Digital Print 3 Piece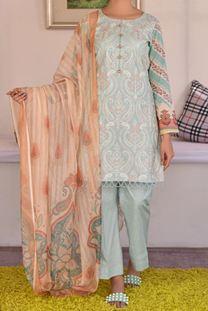 Their unstitched digital print 3 piece is designed by their fabulous designers with the idea of providing their customers a best option to wear in their formals. For who has to be properly represented in the crowd can absolutely standout with their 3 pieces. You will get a digital printed chiffon dupatta of 2.5 meters, digital printed lawn shirt piece 3 meter and the embroidered dyed cotton trouser piece which will be 2.5 meters. They have different verities in the designs and prints of this collection.
What is stopping you from getting this gorgeous summer unstitched printed lawn. Go and check out Rafia.pk for more amazing collections.