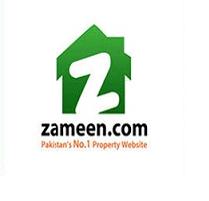 Zameen.com Crosses 3 Million Property Listings
Zameen.com, Pakistan's top real estate website, has successfully crossed the 3 million property listingsmark in June 2016, allowing property buyers and investors to browse even more real estate options from all over the country.

The portal's management said every new property listing added to the portal had to pass through a stringent vetting process handled bya dedicated in-house quality control team, supported by data entry operators and photographers who ensured that every listing provided accurate information."When we say Zameen.com is Pakistan's largest real estate website, we actually mean it. Exceeding the 3 million property listings mark is a great success for us and we're proud to offer such an extensive and legitimate property database to the people of Pakistan," said Zameen.com CEO Zeeshan Ali Khan."Our goal is to continuously grow it in order to make online property searching more effective," he added.Zameen.comannounced 2 million property listings in January 2016, and in only 5 months it has another 1 million listings to its database.Founded in 2006, Zameen.com has grown to become the most trusted real estate website in Pakistan. Over the years, the portal has registered massive growth on almost all fronts. Today, it boasts a team of more than 600 people, 3.5 million monthly visits, over 9,000 registered agencies, offices in 9 and presence in 30 major cities of Pakistan.