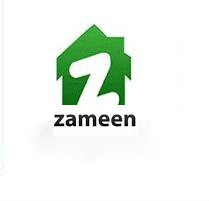 ZAMEEN.COM INTRODUCES SUPER HOT PROPERTIES
Pakistan's largest real estate website, Zameen.com, has launcheda new product called 'SuperHotProperty', through whichadvertisers can get 20 timesmore exposure for theirproperties as compared to ordinary listings.
The Super Hot Property listings appear at the top of the search results for a period of 30 days and offer HD videos and high resolution photographs of the property. This feature is the first of its kind in Pakistan.For advertised plots, the Super Hot Property video covers famous landmarks and exit and entrance routes,which helps identify the area the property is located in. In the case of houses or commercial buildings, the HDvideocovers the entireproperty, exterior and interior. These videosnot only reduce the time spent in searching for properties but also help the buyers and investors make a more informed decision.To ensure transparency, theHD videos, which are an integral part of the Super Hot Property feature, are made by Zameen.com's very own media associates who use state-of-the-artequipment to capture the properties' details in a professionalmanner, enhancing the utility of Super Hot Properties."When we say that we strive to offer innovative experiences to property buyers, sellers and investors, we actually mean it. The launch of Super Hot Property is another addition to the list ofhelpful features offered by Zameen.com," said Zameen.com CEOZeeshan Ali Khan. "Our aim is to continuebringing the real estate market towards the cutting edge of technology."Zameen.com was founded in 2006 by the Ali Khan brothers. Over the years, the portal has grown to become the leading and most trusted real estate website in Pakistan. Just recently, Zameen.com was named among the top 5 property portals across the world in a conference held in Bangkok by Property Portal Watch, a global authority on real estate websites.The portal currently boasts more than 3.5 million monthly visits, a team of over 650 professionals, over 10,000 registered agencies, offices in 9 and presence in 30 major cities of Pakistan.