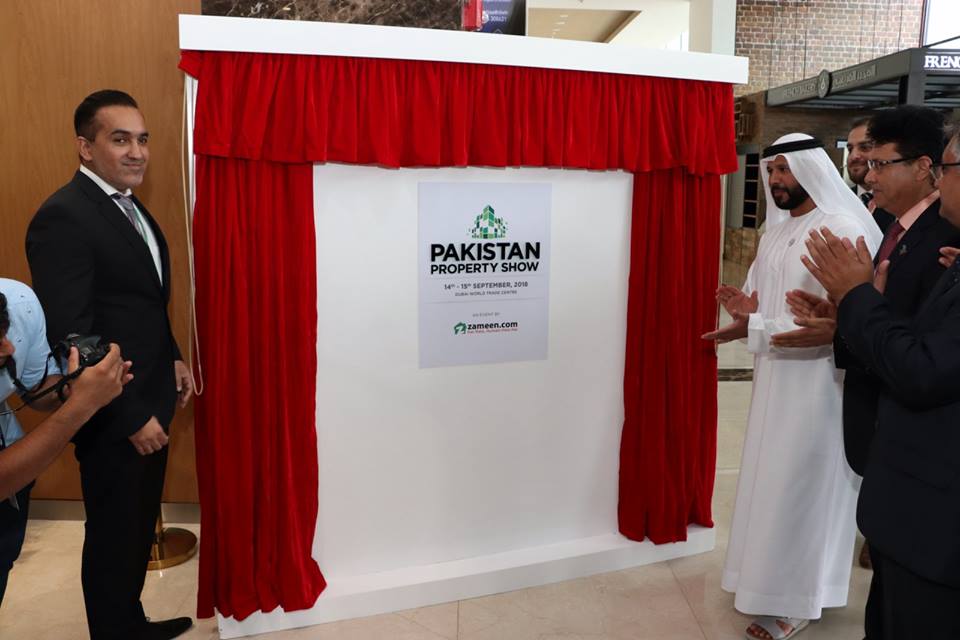 Zameen.com successfully concludes second Pakistan Property Show in Dubai
Event sees 17,000 visitors participating, with 60-plus exhibitors
Response highly encouraging, next Zameen Expo to be held in Multan: Zeeshan Ali Khan
 Pakistan's largest property portal Zameen.com successfully organized the second edition of its Pakistan Property Show in Dubai at the prestigious Dubai World Trade Centre on September 14 and 15.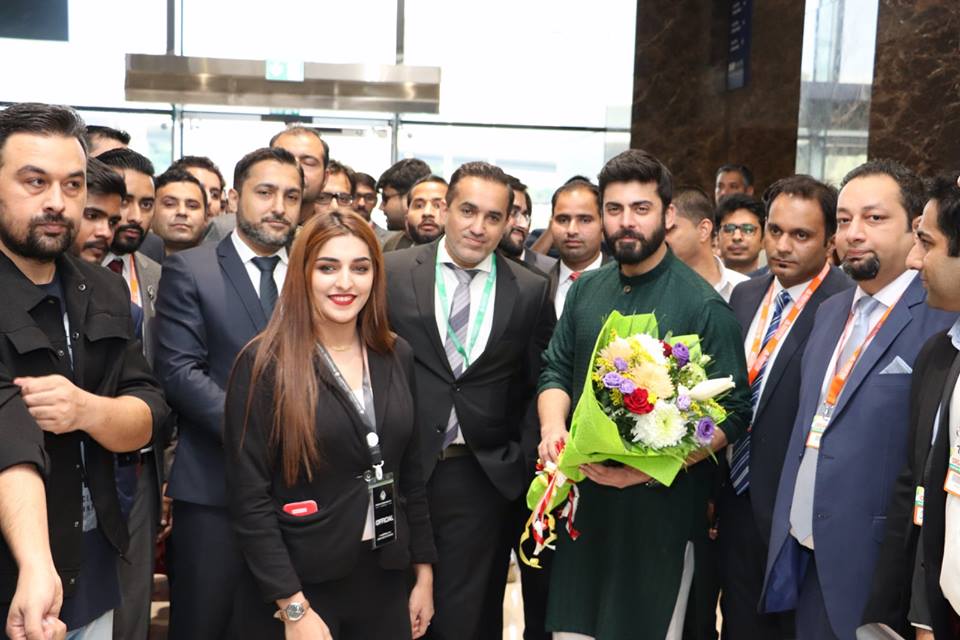 At the exhibition, projects from all over Pakistan were displayed at more than 60 stalls, with property options from Lahore, Karachi, Islamabad, Peshawar, Multan, Gujranwala, Faisalabad, and Gwadar, among many others.
The major sponsors for this event were two of the most popular names in Pakistani real estate, Eighteen and Green Earth Real Estate. Over 17,000 overseas Pakistanis from around the UAE and GCC countries visited the event.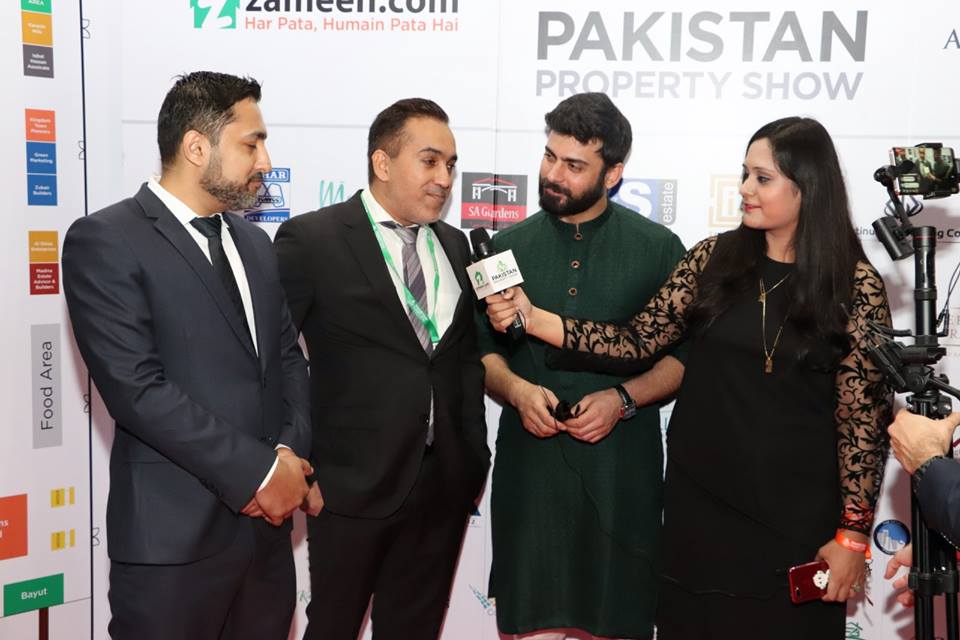 The show was inaugurated by the Dubai's Real Estate Regulatory Agency (RERA) CEO H.E. Marwan Ahmad Bin Ghalita, who took a round of the show with Zameen.com's Team.Zameen.com's Brand Ambassador Fawad Khan, one of the most celebrated artists of Pakistan, also participated in the event, where he met with and took pictures with his fans. Appreciating this initiative by Zameen.com, Fawad Khan expressed high hopes for the future of the event as well.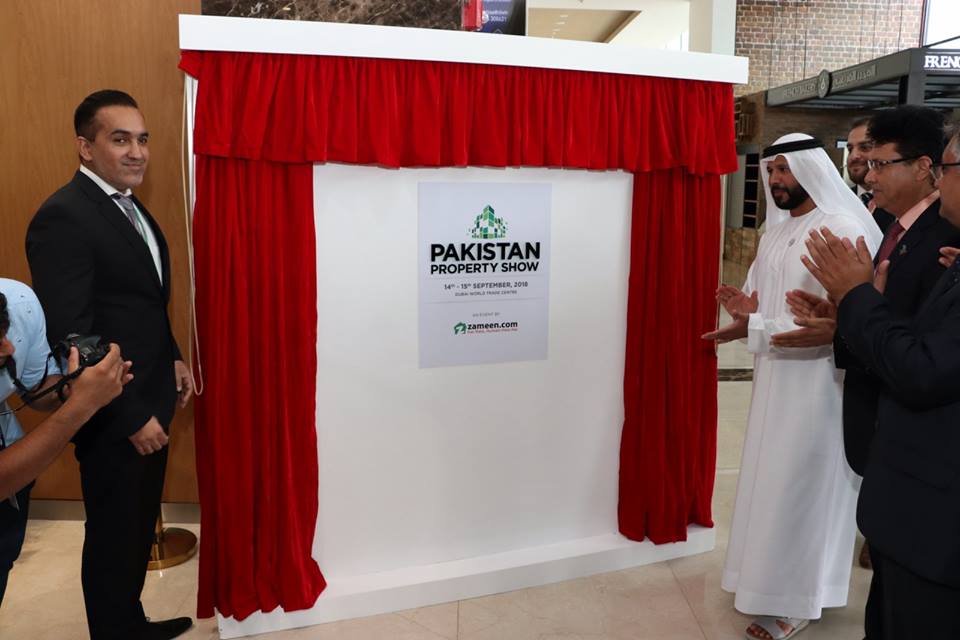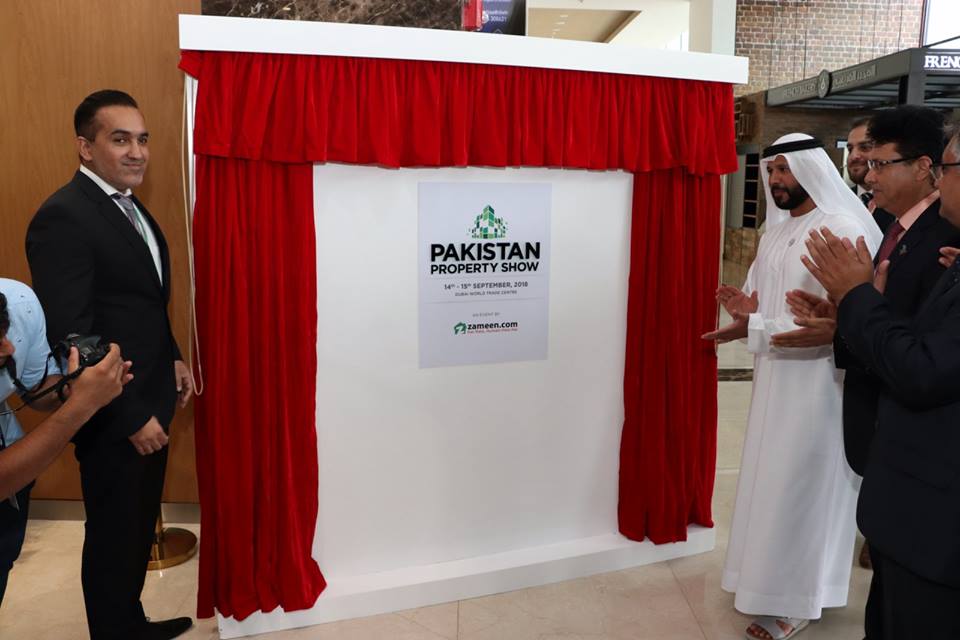 On the second day of the event, H.E. Moazzam Ahmad Khan, Ambassador of the Islamic Republic of Pakistan to the UAE, participated in the event along with a delegation. He took a round of the show with Zameen.com CEO Zeeshan Ali Khan and expressed his felicitations at the success of the event.
Speaking on the occasion, Zameen.com CEO Zeeshan Ali Khan said that he was extremely pleased with the success of the show, which saw massive footfall on both days. "With over 17,000 visitors coming to the event, it was a huge hit and we plan to come back next year with an even grander Pakistan Property Show," he added.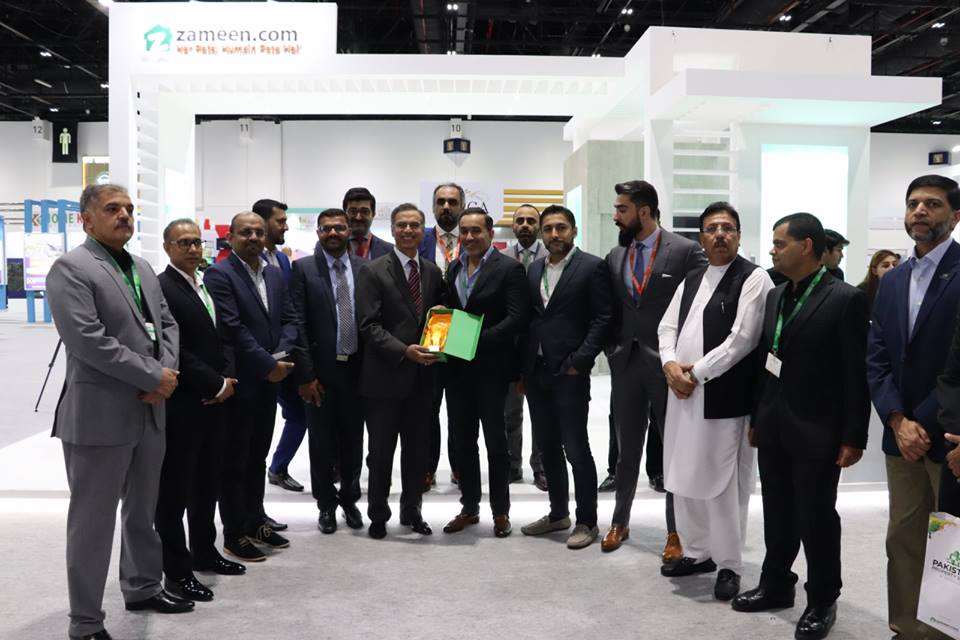 The event, he said, provided overseas Pakistanis with an unprecedented opportunity to profitably invest in the most thriving real estate market in the region, and that Zameen.com would keep bringing opportunities like this to Pakistanis outside the country.
"More than 50 industries in Pakistan are linked to the real estate sector, and if this sector is developed, the country's economy will prosper as a result," said Khan. He also announced that the next edition of Zameen Expo would be held in Multan this November, the first time the event will be held in the City of Saints.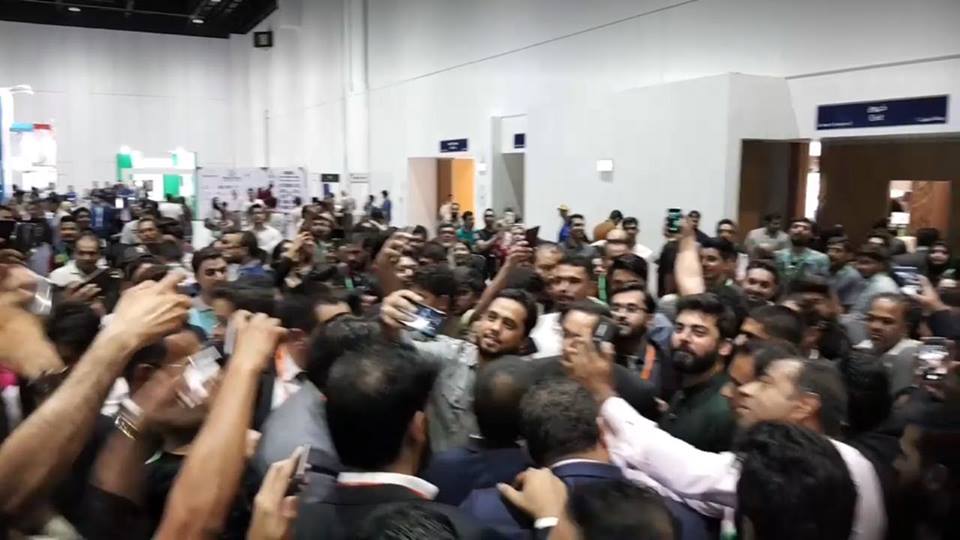 Zameen Expos are Pakistan's largest real estate exhibitions, held multiple times a year across Lahore, Karachi, Islamabad and Dubai. They routinely see hundreds of thousands of visitors, and thousands of exhibitors take part in the events every year.