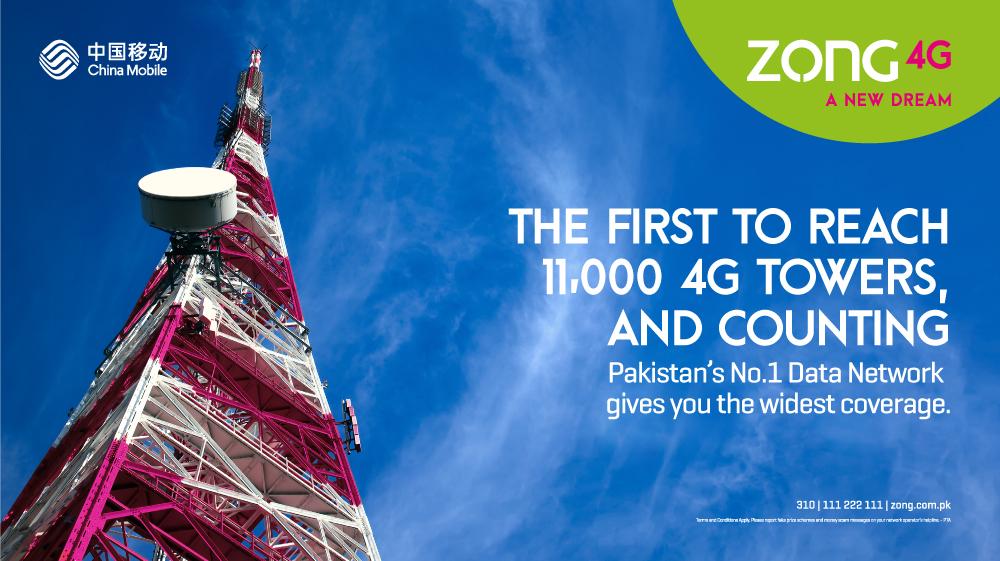 Zong 4G becomes the first and only operator to surpass 11,000 4G cell sites across the Country
Islamabad-  10th  May 2019– Pakistan's No.1 Data Network, Zong 4G, proven to be the market leader in providing excellent cellular and mobile connectivity services and solutions to its customers, has become the first and only company to reach more than 11,000 4G cell sites. Enabling the country's largest 4G customers to enjoy seamless data services in all major urban hubs as well as rural settings of the country,   the provision of these services is a sizeable factor in developing the 4G ecosystem in Pakistan and Zong 4G has taken on the tantamount responsibility of primarily creating and then further establishing the 4G infrastructure. Zong 4G has its sights set on developing a sustainable 4G environment via consistent data revolution. The 4G rollout by Zong 4G is as aggressive as ever, verifying that it has remained at the forefront of digitizing Pakistan, through and through.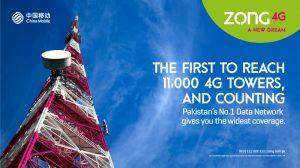 "We are pleased to announce that the existing number of 4G cell sites has surpassed 11,000. We will continue to invest in to build the 4G ecosystem and are determined to keep customers at priority. We will continue to serve our customers with state of the art services enabling them to reap the full benefits of seamless connectivity for a complete and world-class 4G experience", said the company spokesperson.
After winning the Best Services Award by Consumer Association of Pakistan, which was presented by the Federal Minister for Information Technology and Telecommunication Dr. Khalid Maqbool Siddiqui Zong 4G has undoubtedly dominated the market as the leading network of Pakistan by consistently providing the widest 4G coverage across the country with its rapidly increasing cell sites. This Award, an enormous achievement for Zong 4G, has reinforced and solidified its significant position as an unrivalled 4G leader in the telecom industry.
By setting new benchmarks in the telecom sector , Zong 4G is offering cutting edge services to its consumers and will continue to provide innovative, state of the art facilities, services and solutions and enhanced coverage to its consumers for an unparalleled digital experience.