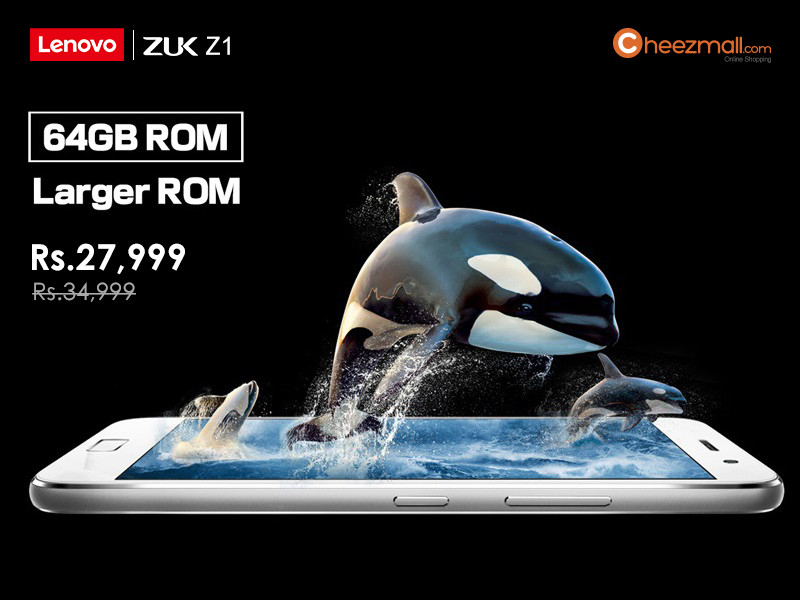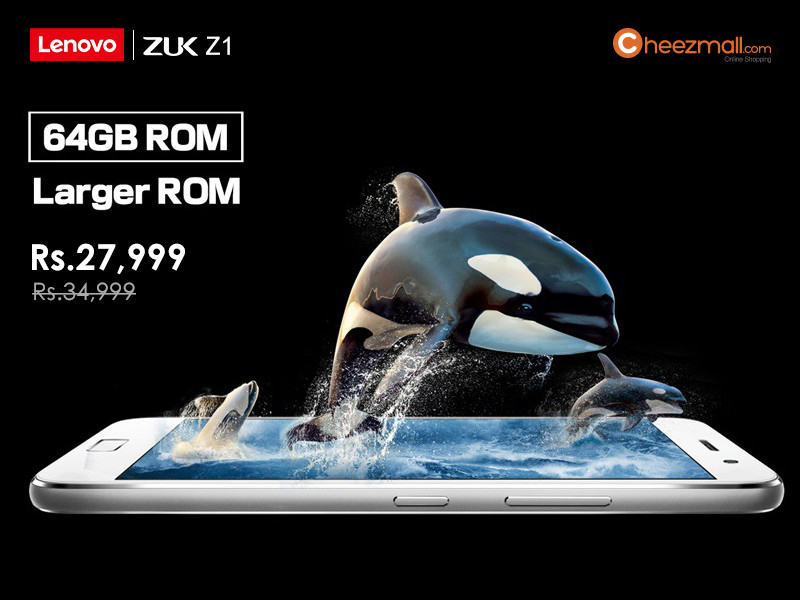 The ZUK Z1 Resurfaces And Takes Over In A STORM
The ZUK Z1 Resurfaces And Takes Over In A STORM
In August last year, Lenovo introduced the ZUK Z1 – a smartphone that sold 5,000 units on its launch and was immediately out of stock in Pakistan.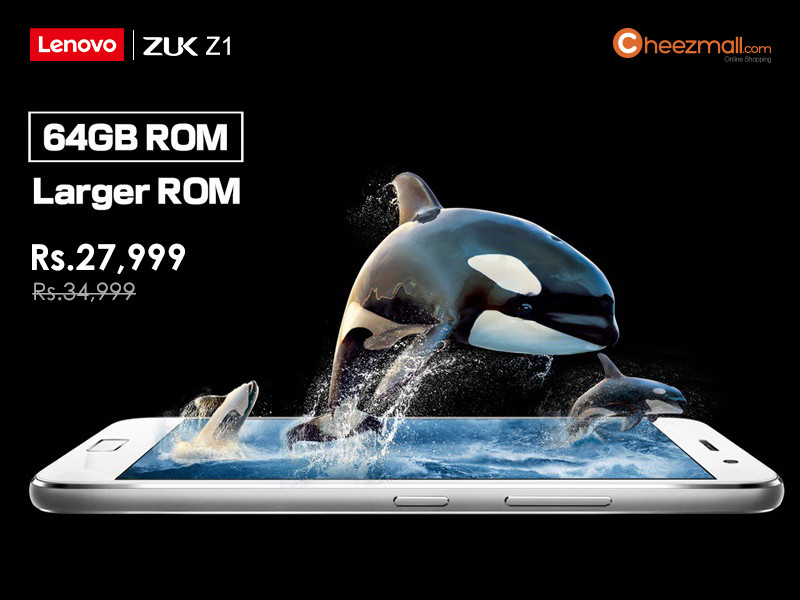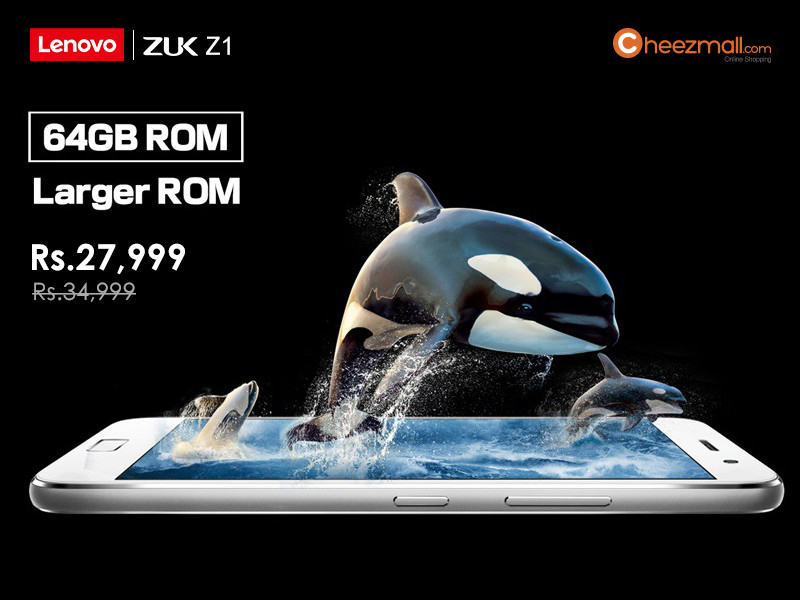 Now, the phone has rejuvenated in the market and at an unbelievable price. The ZUK Z1 has directly rivalled the mighty iPhone franchise and is brilliantly competing with them, so much so that it is being called the iPhone killer.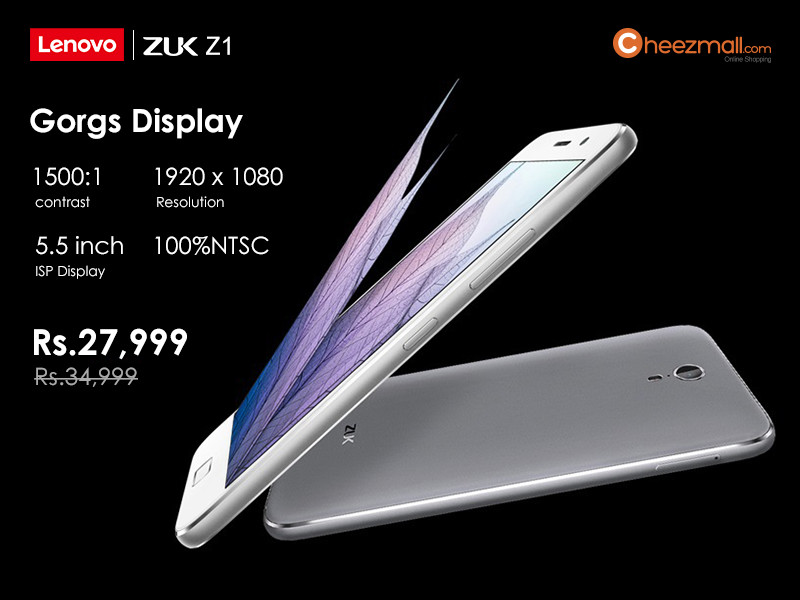 The secret to the success of ZUK Z1 lies in balanced performance. It's simple yet classy design exudes its elegance. It is manufactured from quality material and is extremely light weight.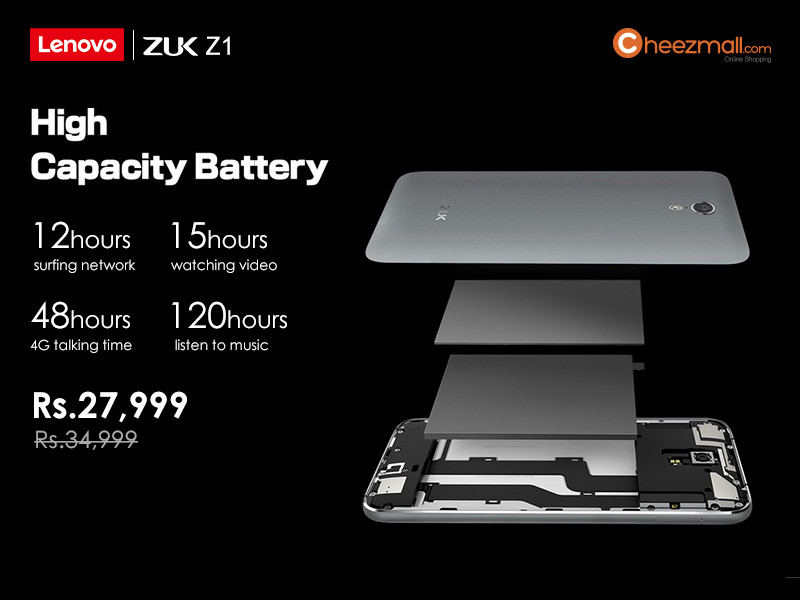 Manufactured from aviation-grade aluminium chassis, it has curved edges, buttons appropriately placed and a shiny drilled speaker grill. Polished white plastic features as its rear and warm aluminium on its side.
At 175 grams, the phone is slightly heavy, but totally worth it because of the gigantic 4,100mAh battery. The 5.5-inch screen has a spectacular 1080p display, along with a superb 8-megapixel selfie camera and a brilliant 13-megapixel rear camera.The U-Touch fingerprint sensor of Z1 is better than iPhone's sensor. The home button acts as a sensor but can used as a back button.The new Snapdragon 801, Qualcomm technology and 2.5GHz processor give you the power of your dreams. The 3GB RAM brings lightning speed to your hand so you can fill up the massive 64GB space. There is a dual-SIM Slot and speakers that can fill a room with music.The 13-megapixel rear camera performs magnificently outdoor and shows good results even in low light. The 8-megapixel selfie camera has spectacular quality in comparison to its competitors. The ZUK Cyanogen's camera app has a HDR mode along with other standard functionalities.The ZUK Z1 has its own Android version so many problems are eradicated through its Cyanogen. This Z1 is based on Android 5.1.1, so security updates automatic. Moreover, the OS is customizable. The Snapdragon 801 chipset and Cyanogen OS are the most impressive features. The ZUK Z1 has jumped onto the USB Type Cbandwagon, which gives it the x-factor. The gigantic 4,100mAh battery (which can survive for almost two days) and unique OTG give it virtually unlimited power. It is astounding how much has been compacted into a 175g phone.The ZUK Z1 is bold and honest in what it offers to its customers and that is the dream to have all kinds of power and smartness in one place. As a flagship smartphone it has truly outdone itself, but perhaps the more important factor is its price. The ZUK Z1 is now available for only Rs. 27,999 at Cheezmall in Pakistan, the leading website for online shopping in Pakistan. Being the official and exclusive retailer of ZUK Z1 one can buy genuine ZUK Z1 for such low price.