Pak-Qatar Takaful Group Launches Corporate Documentary
Pak-Qatar Takaful Group Launches Corporate Documentary to Promote Takaful
Pak Qatar Takaful Group is the pioneering enterprise in Pakistan, offering Shariah-compliant Takaful services. This international joint-venture organization has recently launched a corporate documentary video on the media, which outlines the evolution of Takaful business, all over the world.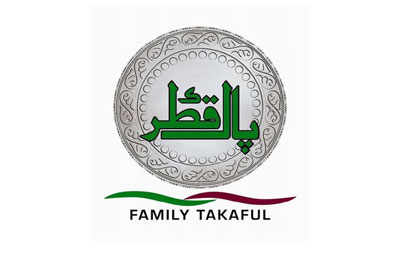 The documentary narrates and aesthetically visualizes the inception of Takaful many centuries ago, and how it has evolved ever since. The documentary states that; Takaful gained recognition in the modern day financial markets, when the first Takaful company was launched in Sudan in 1979. As the Securities and Exchange Commission of Pakistan (SECP) made special legislations in 2007 to enable Takaful business in Pakistan, the Pak-Qatar Family Takaful and Pak-Qatar General Takaful companies were created in 2007. The documentary then proceeds to define the various services offered by the Pak-Qatar Takaful group and also explains the composition of its Shariah Board, presided by the leading Islamic scholar – Mufti Taqi Usmani.
The Head of Marketing & Corporate Communications of Pak Qatar Family Takaful Limited –Syed Adnan Hasan stated that; "By launching the corporate documentary we have visually elaborated on the importance and advantages of the Takaful concept, over the traditional Insurance services. We have also provided a detailed explanation of the services offered by Pak-Qatar Takaful group. This documentary is aimed at showcasing our accomplishments and strengthening our position in the Takaful segment."
Being the pioneers of Takaful in Pakistan, PQFTL offers; Individual, Corporate  and Banca products, including Group Life and Health protection, to cover the consumers' basic protection needs like; Child Education Saving Plan, , Share & Care Plan, Investment plans, etc. Its award-winning, diverse, Shariah-compliant products are absolutely competitive, more rewarding and flexible, compared to the conventional Insurance products.
The concept of Takaful (Islamic Insurance) is growing steadily in all regions of the world, including Pakistan. Currently, there are some major international players operating in the global market, a few of those have already entered into Pakistan with this emerging business model. This is the beginning of a phenomenal change, which could finally make Shariah-compliant and affordable insurance available to over 180 million people in country.
Takaful is an alternate to conventional Insurance and is based on shared social responsibility, solidarity and cooperation in the case of losses occurred to a member. A group of Takaful participants donates collectively to jointly indemnify the loss.  The corporate documentary is a unique new initiative by Pak-Qatar Takaful Group, which reflects its commitment to create public awareness and elaborate on the viability and competitiveness of Takaful services over the traditional interest-based insurance.