Senator Iqbal Zafar Jhagra attends AK Party Congress in Ankara
Senator Iqbal Zafar Jhagra, Secretary General of the Pakistan Muslim League (N), attended the 5thStatutory Congress of the Justice and Development Party (AKP) in Ankara today.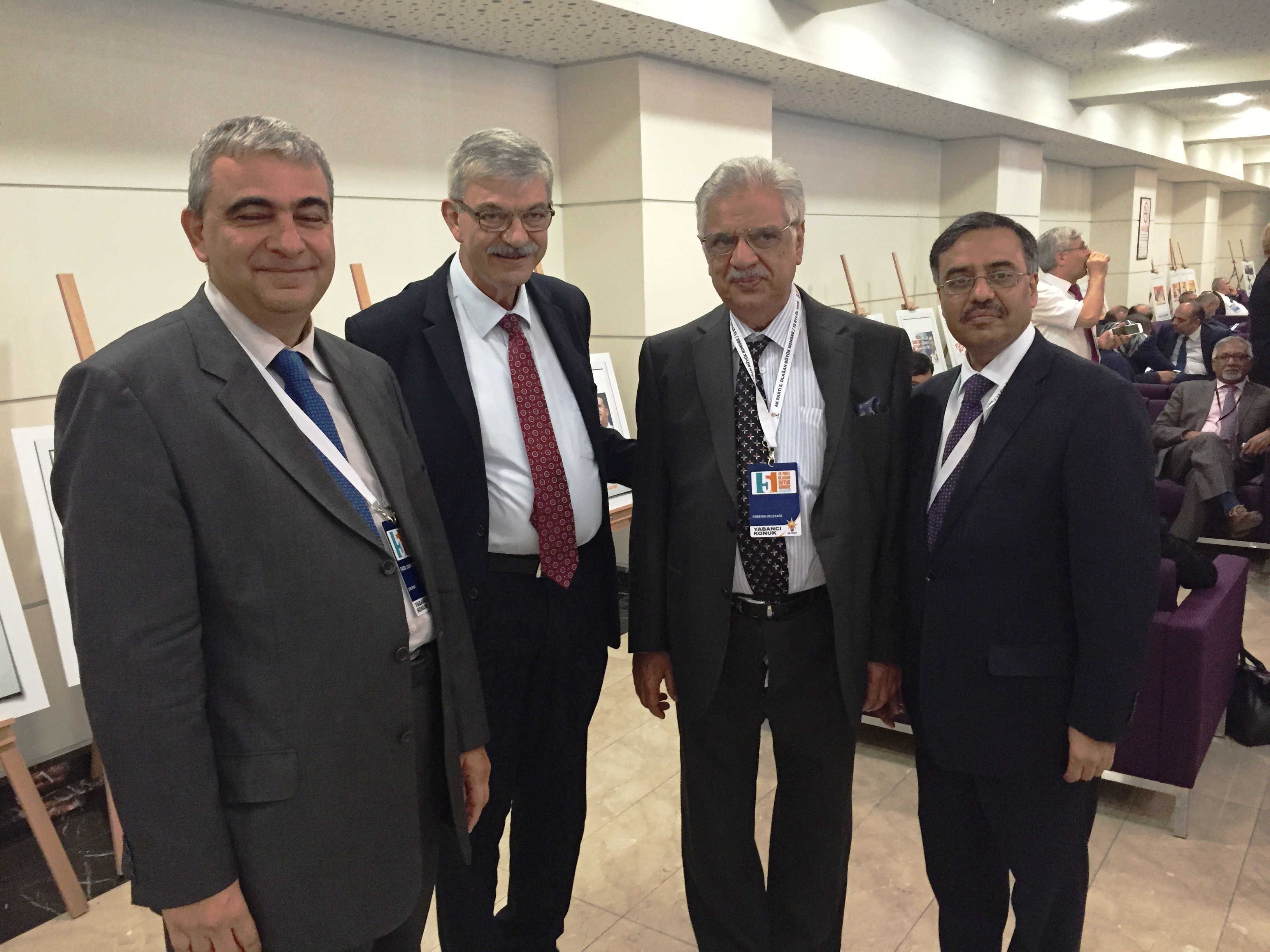 Senator Jhagra is visiting Turkey on the instructions of Prime Minister Muhammad Nawaz Sharif to attend the Congress on his behalf. The AK Party Congress was convened in the run-up to the renewed Parliamentary elections in Turkey, scheduled to take place on 1 November 2015.
Meeting with Turkish Prime Minister Ahmet Davutoğlu on this occasion, Senator Jhagra conveyed Prime Minister Nawaz Sharif's special greetings to him as well as best wishes for a successful Party Congress and the forthcoming elections. Stressing the special nature of Pakistan-Turkey relations, Senator Jhagra reaffirmed the commitment to transform the excellent political relations between the two countries into a strong economic partnership. He underscored the importance of enhanced cooperation in all fields, marked in particular by increased trade and investment, cultural and student exchanges, and people-to-people contacts.
Prime Minister Davutoglu thanked Senator Jhagra for attending the AK Party Congress and asked him to convey his warmest greetings to Prime Minister Nawaz Sharif. Prime Minister Davutoglu also highlighted the unique closeness of Turkey-Pakistan relations, stressing that the two nations shared sorrows and joys and always grieved and rejoiced together. He fully reciprocated the commitment to further intensify bilateral economic partnership and cooperation in all fields. The Turkish Prime Minister's spouse, Dr. Sare Davutoglu, was also present.
During the proceedings of the Congress, Prime Minister Nawaz Sharif's message of good wishes for the AK Party leadership and for a successful Congress was also announced to the participating delegates, who greeted it enthusiastically.
In the course of the Congress, Senator Jhagra interacted with a number of AK Party leaders — including Vice Chairman in Charge of Foreign Affairs Prof. Dr. Yasin Aktay, former Foreign Minister Mevlut Cavusoglu, and Head of the Turkey-Pakistan Parliamentary Friendship Group Burhan Kayaturk.
Senator Jhagra also interacted with a number of foreign dignitaries attending the Congress, which included TRNC Prime Minister Omer Kalyoncu. Both sides expressed the desire to further deepen bilateral cooperation in all areas.
During the 5th statutory Congress, Prime Minister Ahmet Davutoglu was re-elected as the Chairman of the AK Party.