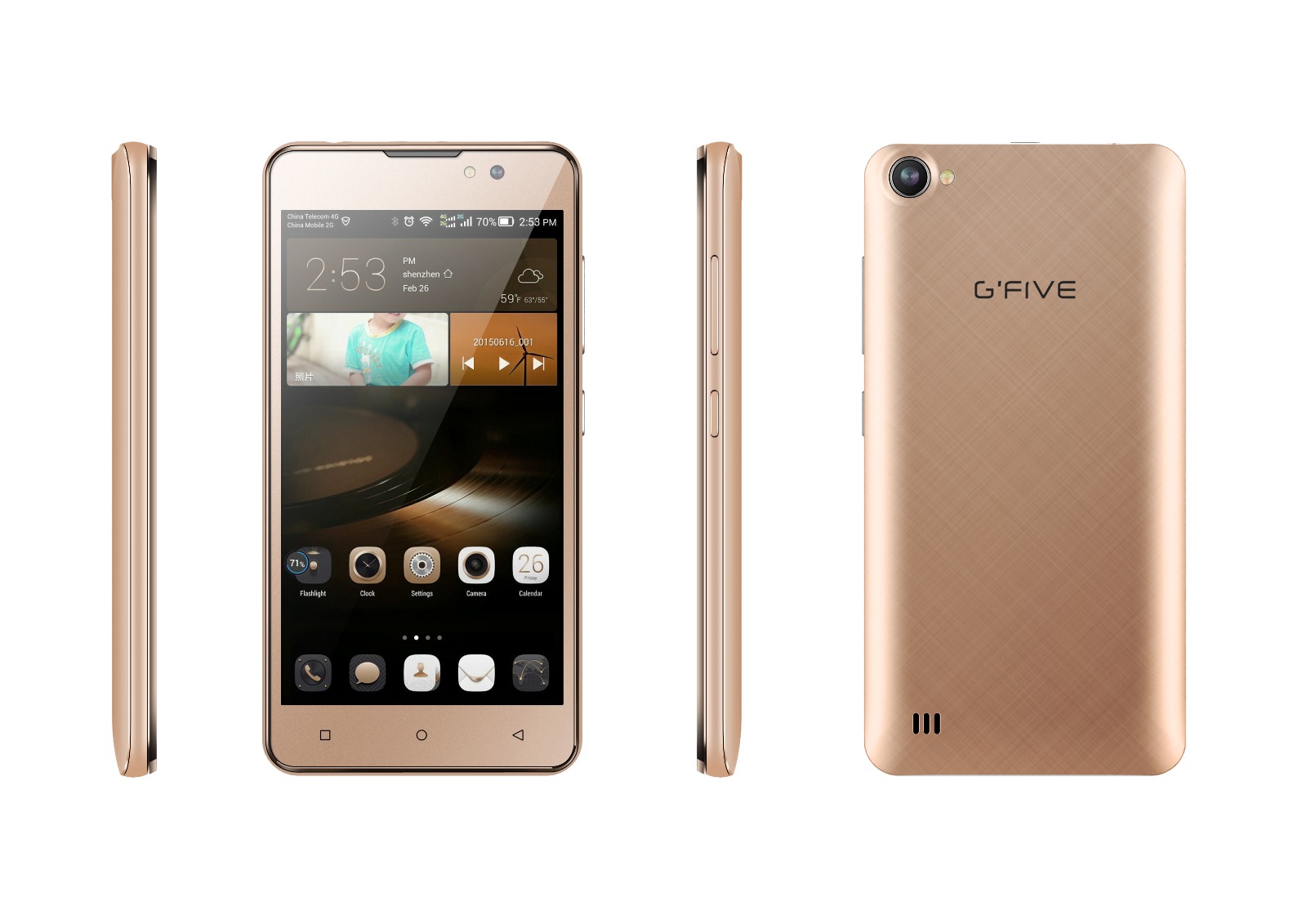 Introducesing G'Five Gpower 5 & G'Five Gpower3 With Free VR
 Introducesing G'Five Gpower 5 & G'Five Gpower3 With Free VR
Pakistan's first local smartphone assemblers, G'Five launches two amazing smartphones,G'Five Gpower5 & G'Five Gpower3. These two smartphones comes with a Free VR as a gift. So now you can enjoy the Virtual Reality environment with G'Five.
Both the smartphones, G'Five Gpower5 & G'Five Gpower3 comes with some amazing specifications and features in a really low and affordable prices.
The G'Five Gpower5 comes with a large 5″ HD Display along with 5 mega-pixels auto focus rear camera and 1.3 mega-pixels front camera. Moreover the phone comes with a large 2 GB RAM which makes the phone fast to run several applications. The Gpower5 is embedded with a 16 GB of internal memory and supports SD Card upto 32 GB to store more apps, videos and games. The phone comes with a 1.3 GHZ Quad-Core processor and runs on Android 5.1 Lollipop. It is a dual SIM smartphone which also supports 3Gnetwork for faster connectivity and browsing.The main feature of this smartphone is its massive 4180 mAh battery, which gives ultra long lasting battery life. With such high capacity battery you can enjoy 23 days of stand by time, 8 hours of network browsing, 7 hours of video and 2 days of typical battery life. The G'Five Gpower5 comes in four vibrant colors, Champagne Gold, Rose Gold, Black& White and is introduced with a very reasonable and affordable price tag of Rs. 8,999/.
While the lower variant, G'Five Gpower3 comes with the same specifications and features as that of Gpower5 except the RAM. The G'Five Gpower3 is embedded with a reduced RAM of 1 GB. Another difference between the two smartphones is the price.
TheGpower3 comes with a price tag of Rs. 7,199/. There are also some changes in the outer looks of both the smartphones but that does not really affect the screen size and other features of the smartphones.The Gpower3 will be available in the market by the 1st week of September whereas theGpower5 will be available by the second week.