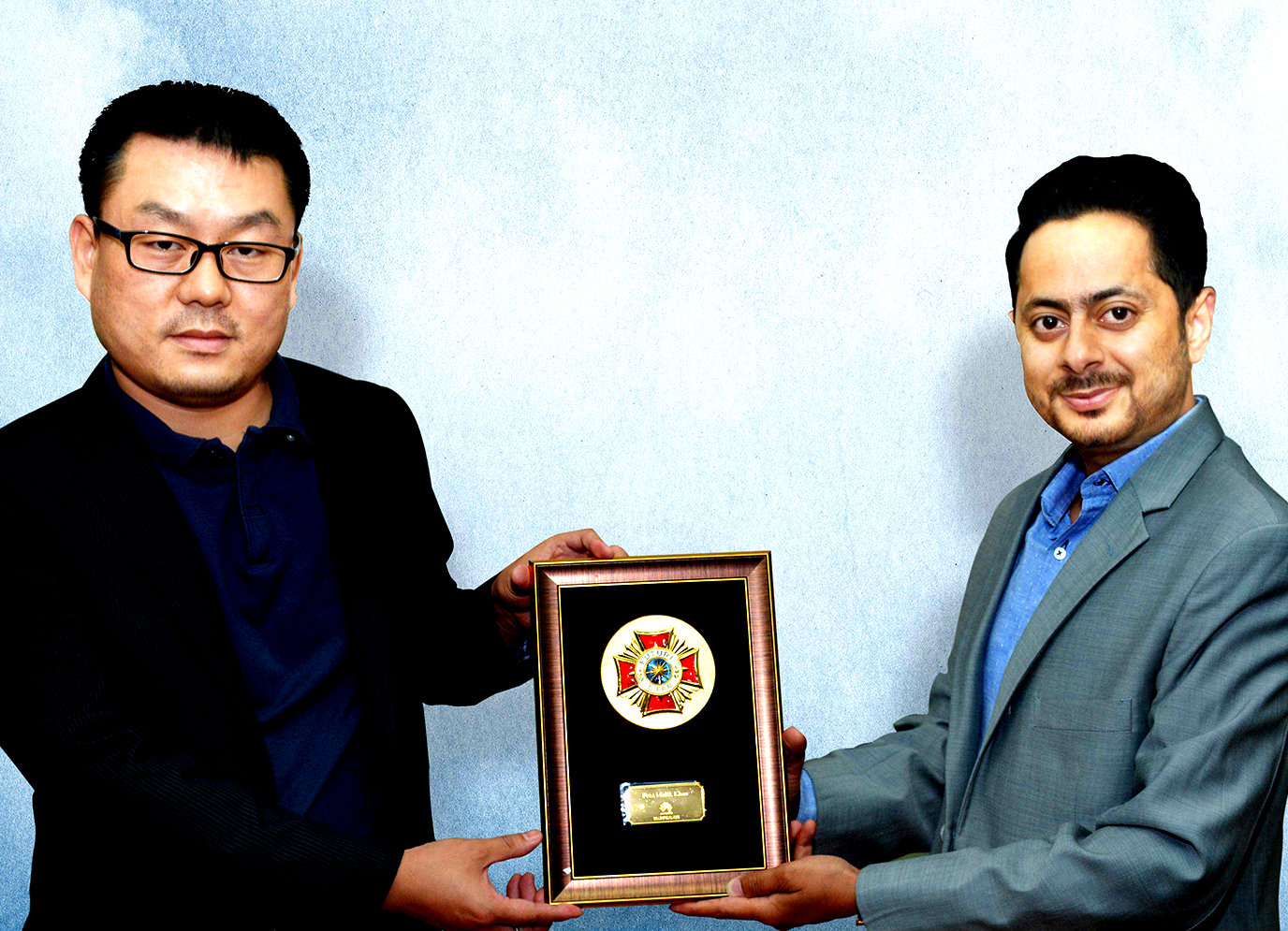 Fraz Malik Wins Huawei's Future Star Award
Fraz Malik Wins Huawei's Future Star Award
Islamabad 9th, 2016:Fraz Khan Malik, Deputy General Manager of Huawei has received the 'Future Star' Award – an award given to employees of Huawei from across the globe due to their exceptional job performance.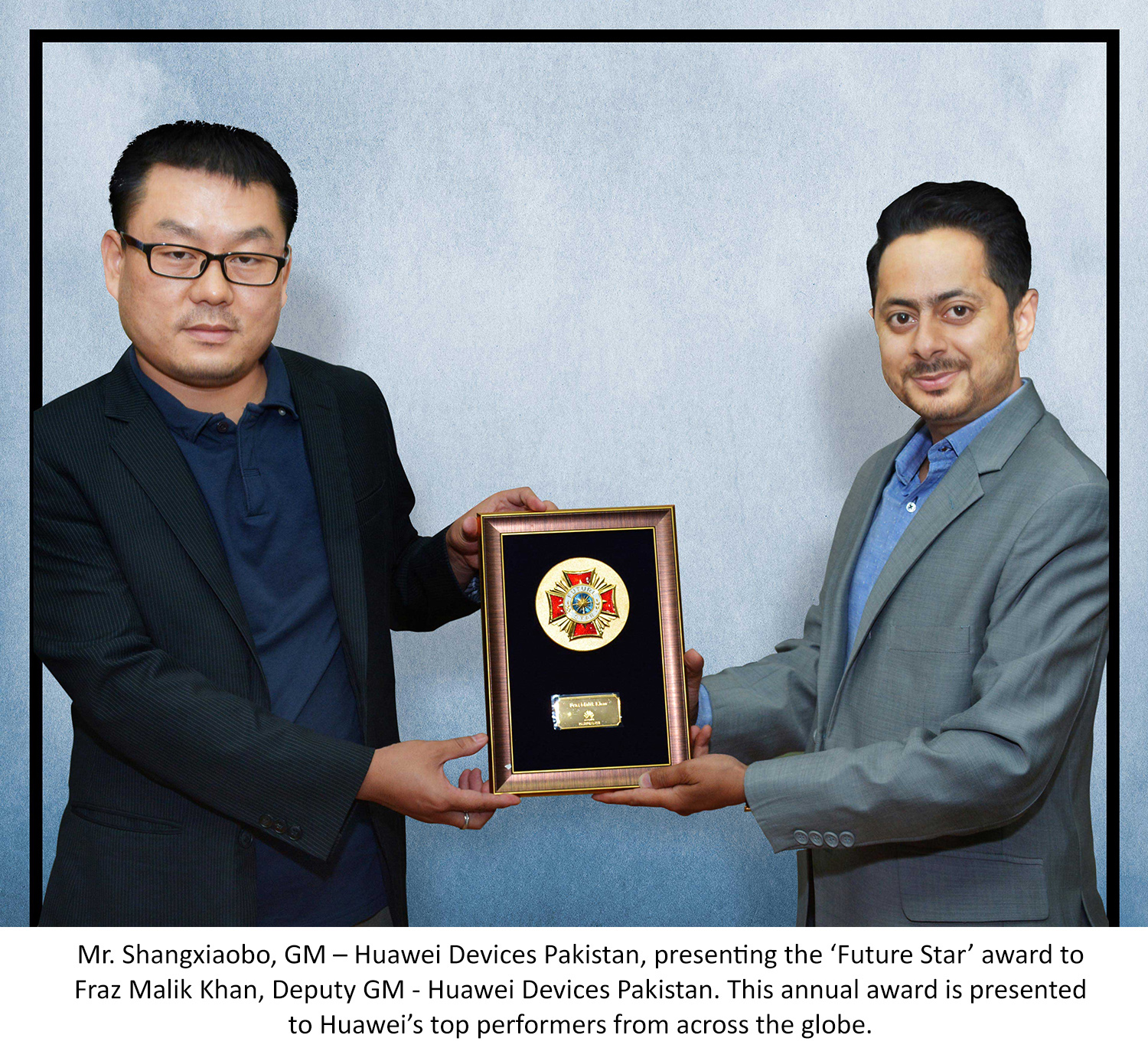 Having a decade-long career in sales, marketing, and strategic business management, Fraz Malik is known for his aggressive marketing strategies, which have helped Huawei in gaining significant market share in Pakistan.Huawei is known for its efforts to provide more differentiated and targeted incentives to better motivate employees. While increasing monetary incentives, the company looks to further extend its range of our non-monetary incentives, including global awards such as "Whiz Kids" and "Future Stars".
About Huawei:
Huawei is a leading global ICT solutions provider. Through our dedication to customer-centric innovation and strong partnerships, we have established end-to-end capabilities and strengths across the carrier networks, enterprise, consumer, and cloud computing fields. We are committed to creating maximum value for telecom carriers, enterprises, and consumers by providing competitive ICT solutions and services. Our products and solutions have been deployed in over 140 countries, serving more than one third of the world's population.
By leveraging our strong R&D capabilities and comprehensive technical expertise, Huawei's strategy in the enterprise domain focuses on close cooperation and integration with partners to deliver a wide range of highly efficient customer-centric ICT solutions and services that are based on a deep understanding of customer needs. In line with our strategy, we offer a broad portfolio of innovative ICT solutions that cater to global vertical industry and enterprise customers across government and public sector, finance, transportation, energy, large enterprises, and small and midsize enterprises (SMEs). Our portfolio covers enterprise networking, unified communications & collaboration (UC&C), cloud computing & data center, enterprise wireless, network energy and infrastructure services.