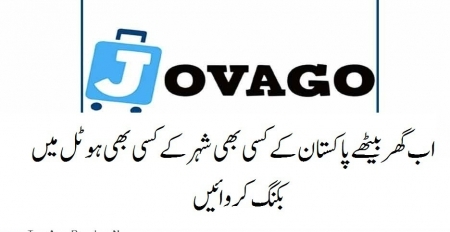 Things That You Can Absolutely Avoid To Pack While Travelling
Things That You Can Absolutely Avoid To Pack While Travelling
The old saying that one should act smarter not harder, applies as much in packing for a trip as it does for other things.
The urge to pack each and every thing that you probably might need during your voyage gets sometimes too dominant, resulting in packaging glitches which have a chance of adding unpleasantness to your travel.To prevent this from happening to you, Jovago, Pakistan's largest online hotel booking website provides you with a list of things that you can simply miss out packing to save you from carrying some extra kgs while travelling.
Shampoo and Conditioner
To be extra concerned about your hair care is naturally and simply understandable. However, just rest assured that you will be provided with a toiletries kit at every hotel that you might choose to stay. You may carry additional hair products that you think might not be easily available at your travel destination but can simply avoid carrying basic hair products like shampoos, conditioners, hair combs etc when travelling.
 Hair dryer
Same as the case of shampoos and conditioner, it is highly probable that you will be getting a hair dryer in the hotel that you are staying. Avoid carrying even the compact hair dryers as you might save some space to pack something more important and valuable in this way.
Extra pair of shoes
Ideally, two pairs of comfortable shoes are more than enough to support your entire travel. In addition, you can always buy some trendy and as per your choice shoes from your travel destination.
Towels
It is a very generic utility that almost every hotel would provide to their residents. For during travel, you can keep paper towels or wet tissues that would serve the same purpose, but would save you a lot of luggage space.
Excessive photography equipment
Those extra equipment such as lenses, tripod stand, flash etc, adds a lot of bulkiness to your luggage. Your camera and smartphones are enough to capture your magical moments.