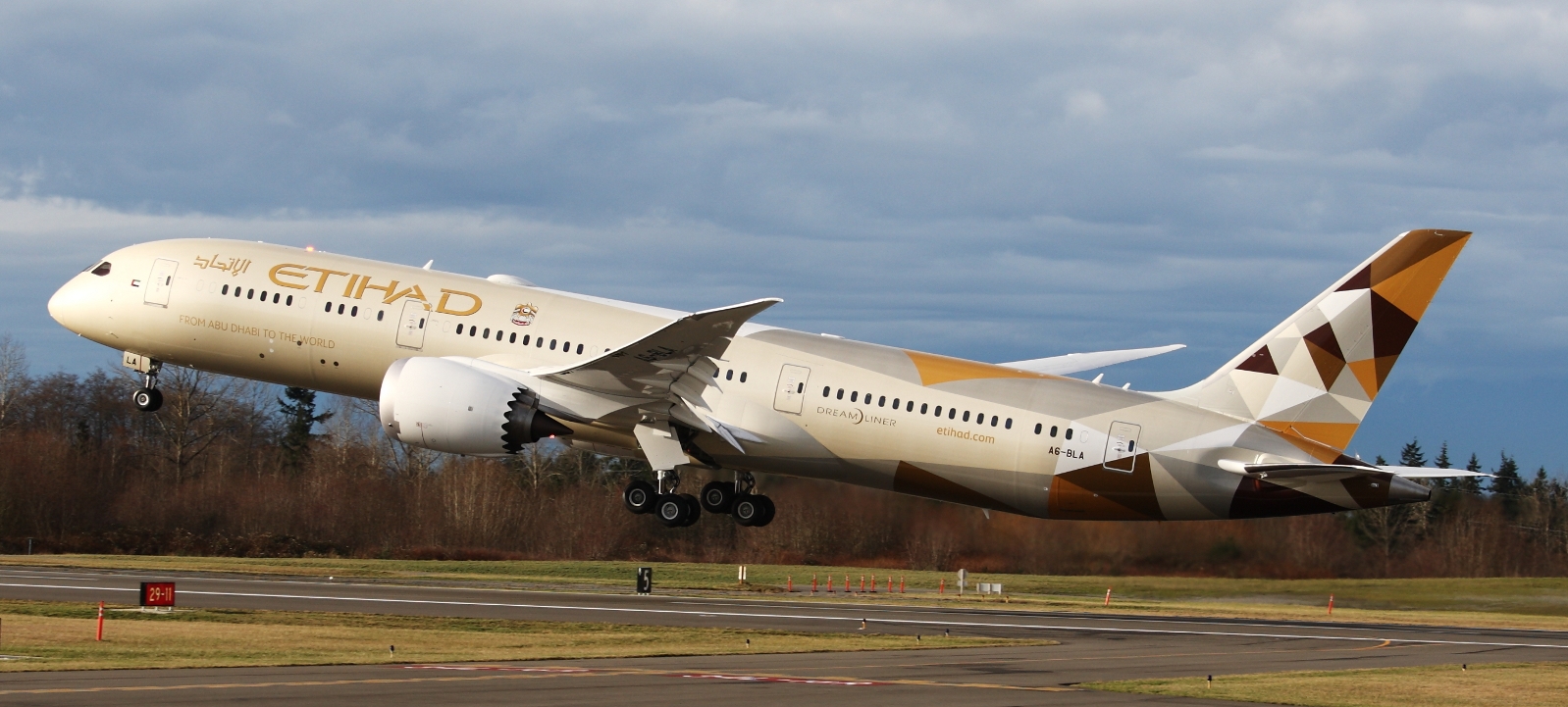 ETIHAD AIRWAYS TO INCREASE DALLAS/FORT WORTH SERVICE WITH DAILY FLIGHTS BEGINNING FEBRUARY 2017
ETIHAD AIRWAYS TO INCREASE DALLAS/FORT WORTH SERVICE WITH DAILY FLIGHTS BEGINNING FEBRUARY 2017
Lahore October 13, 2016 – Etihad Airways, the national airline of the United Arab Emirates, will increase frequency on the Dallas/Fort Worth – Abu Dhabi route to a daily service early next year in response to heightened demand from guests travelling between the two destinations.Beginning 2 February 2017,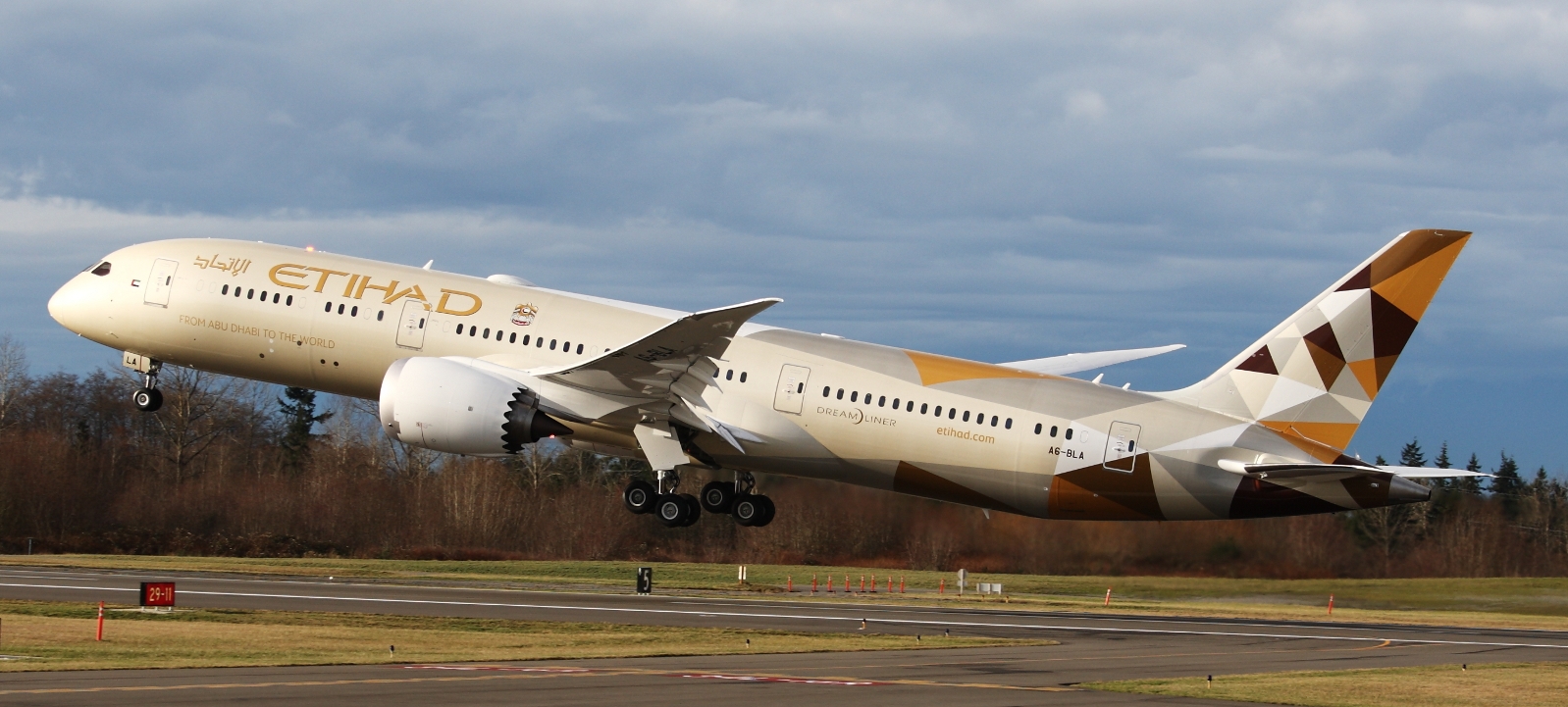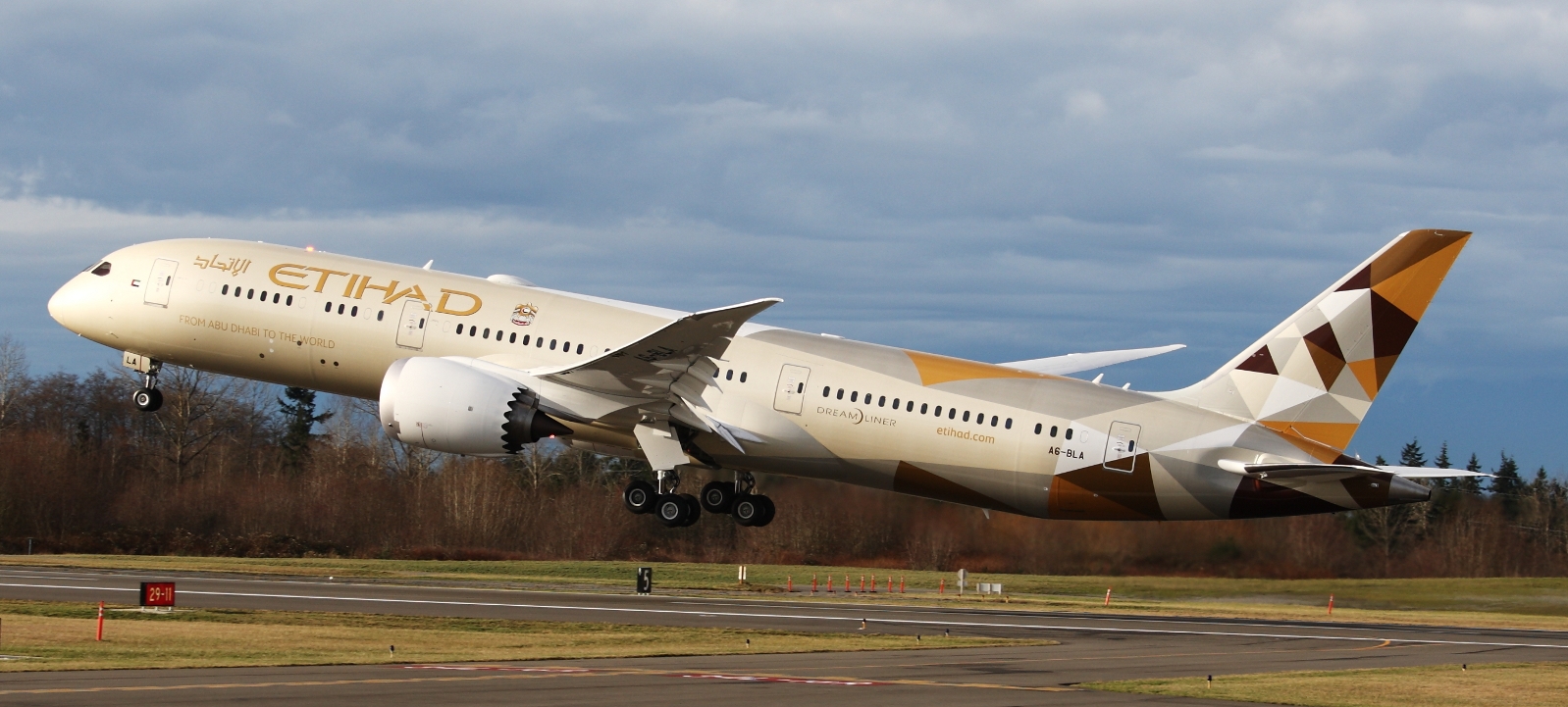 the Abu Dhabi-based airline will add four new flights each week on the route to support the existing Wednesday, Friday and Sunday services.Etihad Airways, which launched the non-stop route in December 2014, will continue to operate a Boeing 777-200 Long Range aircraft featuring eight First Class seats, 40 Business and 191 seats in Economy Class.The additional frequencies will also provide 96 tonnes of more cargo capacity each week to facilitate the movement of international freight to and from Dallas/Fort Worth.Kevin Knight, Etihad Aviation Group Chief Strategy and Planning Officer, said: "Since launching our Dallas/Fort Worth service less than two years ago, the response from our guests travelling between Dallas/Fort Worth and our home Abu Dhabi and beyond, has exceeded expectations. We are therefore delighted to further expand this service into a daily operation to meet strong market demand."The increased frequency will provide greater convenience and more options to business and leisure travellers throughout the Texas region, and will also cater to the huge travel market from India and the subcontinent to and from our Dallas/Fort Worth gateway and beyond."Abu Dhabi's unique geographical position, along with the airline's extensive route network and that of codeshare partner American Airlines, ensures guests are provided easy access between two major worldwide hubs and reinforces its commitment to the United States, a key global market.Sean Donohue, Chief Executive Officer of Dallas/Fort Worth International Airport (DFW), added: "We are excited by the news that Etihad Airways will soon increase their service from Dallas/Fort Worth to Abu Dhabi to daily flights. This move shows the strength of the North Texas market for international business and leisure travel, and further demonstrates that a great amount of global business flows through DFW. We thank Etihad for their continuing partnership and their service to our customers, our region and our airport."Etihad Airways currently offers 45 return flights each week between Abu Dhabi and six American cities – Chicago, Dallas/Fort Worth, Los Angeles, New York JFK, San Francisco and Washington, D.C. Through Etihad Airways' hub in Abu Dhabi, the airline offers passengers from the United States direct access to the UAE capital, and seamless connections to the Middle East, Africa, Indian subcontinent and South East Asia.Furthermore, all guests flying Etihad Airways to the United States are processed through pre-clearance US Immigration and Customs facilities at Abu Dhabi International Airport, ensuring they arrive in America as domestic passengers and avoid lengthy arrival formalities.Daily flight schedule between Abu Dhabi and Dallas/Fort Worth, beginning 2 February 2017:
| | | | | | | |
| --- | --- | --- | --- | --- | --- | --- |
| Flight No. | Origin | Departs | Destination | Arrives | Frequency | Aircraft |
| EY 161 | Abu Dhabi | 09:20 | Dallas/Fort Worth | 15:55 | Daily | B777-200LR |
| EY 160 | Dallas/Fort Worth | 19:20 | Abu Dhabi | 20:15 +1 | Daily | B777-200LR |

Note: All departures and arrivals are listed in local time.