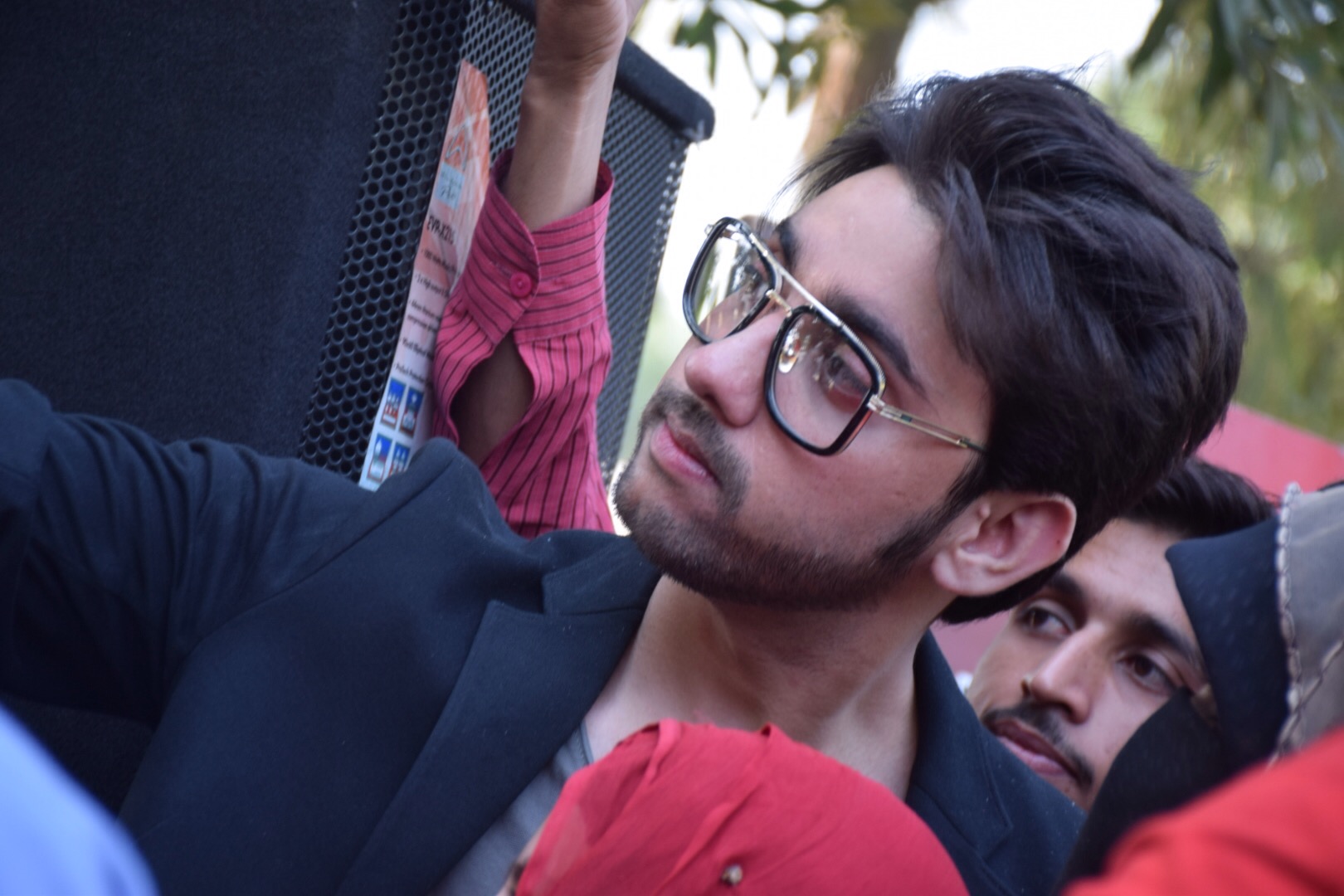 Iqra University Islamabadcatches The Huawei Live Fever
Iqra University Islamabadcatches The Huawei Live Fever
Lahore,27th October 2016: After Amanat Ali's mesmerizing presence at University of South Asia, Lahore; the Huawei Live caravan moved on to shakeup Iqra University with Amanat Ali as the lead.Students of Iqra University were thrilled to have Amanat Ali amongst them for hours. Many students lined up to audition after his live performancethere. The energy level was usch that the audience demanded more and more of Amanat Ali's performance even after hours of a live session.The crowd's reaction was a testament to his status as a youth heartthrob. He stole the show with his singing and was humble enough to guide a few students to f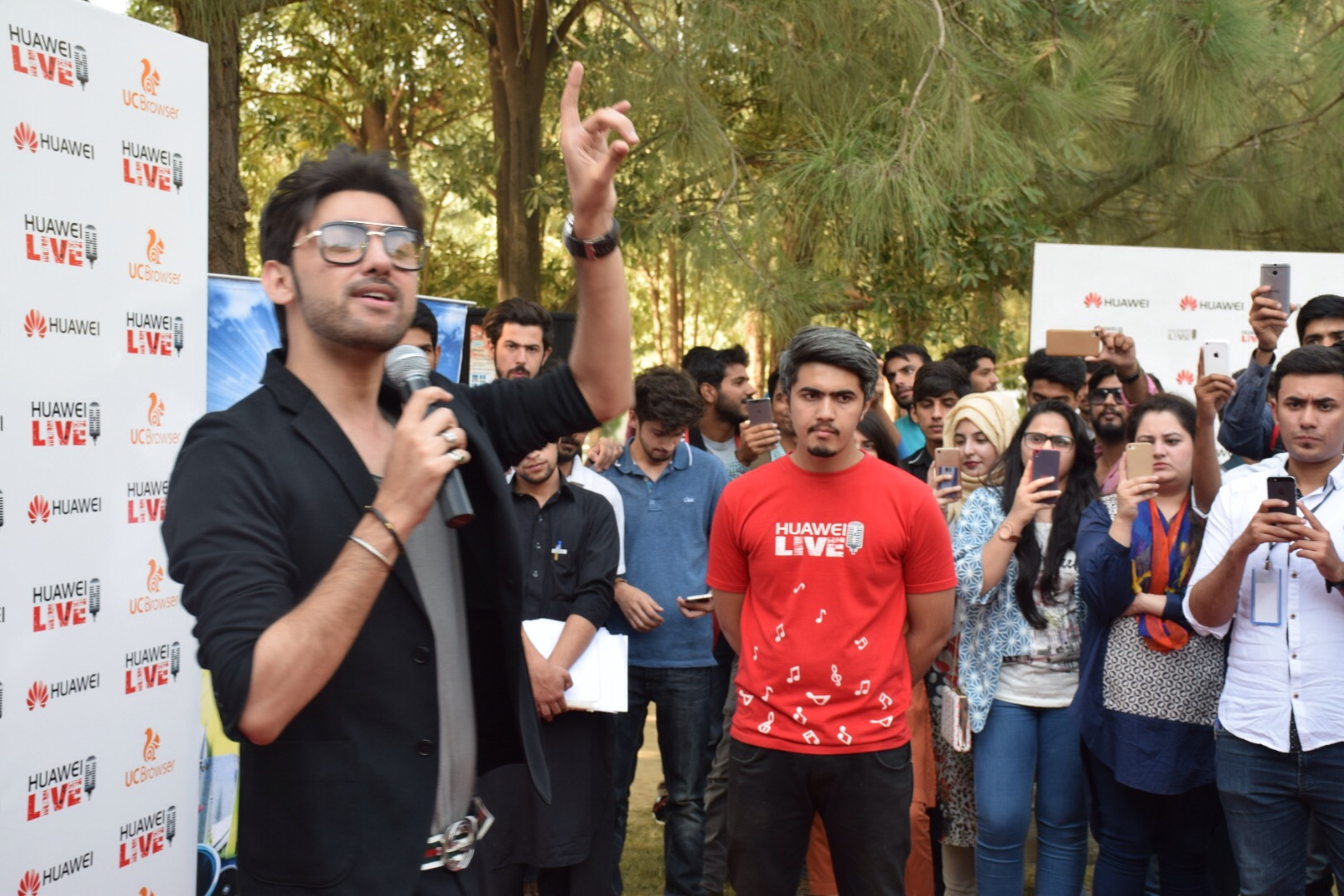 ine-tune their singing skills as well.Huawei Live is a groundbreaking opportunity for people with a budding singing talent. The auditions are being conducted at a brisk pace while simultaneouslyadding the value of entertainment and fun all around the country.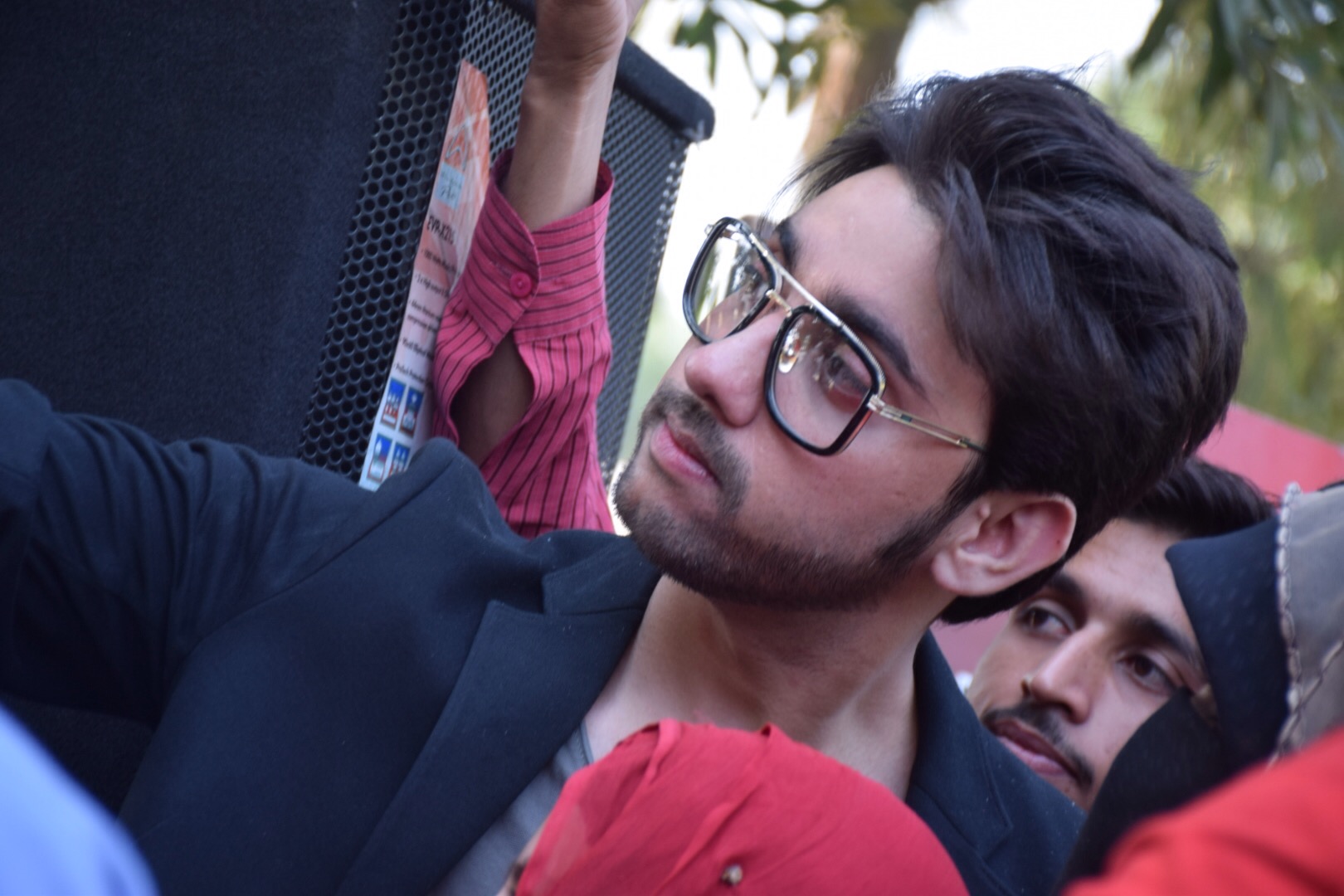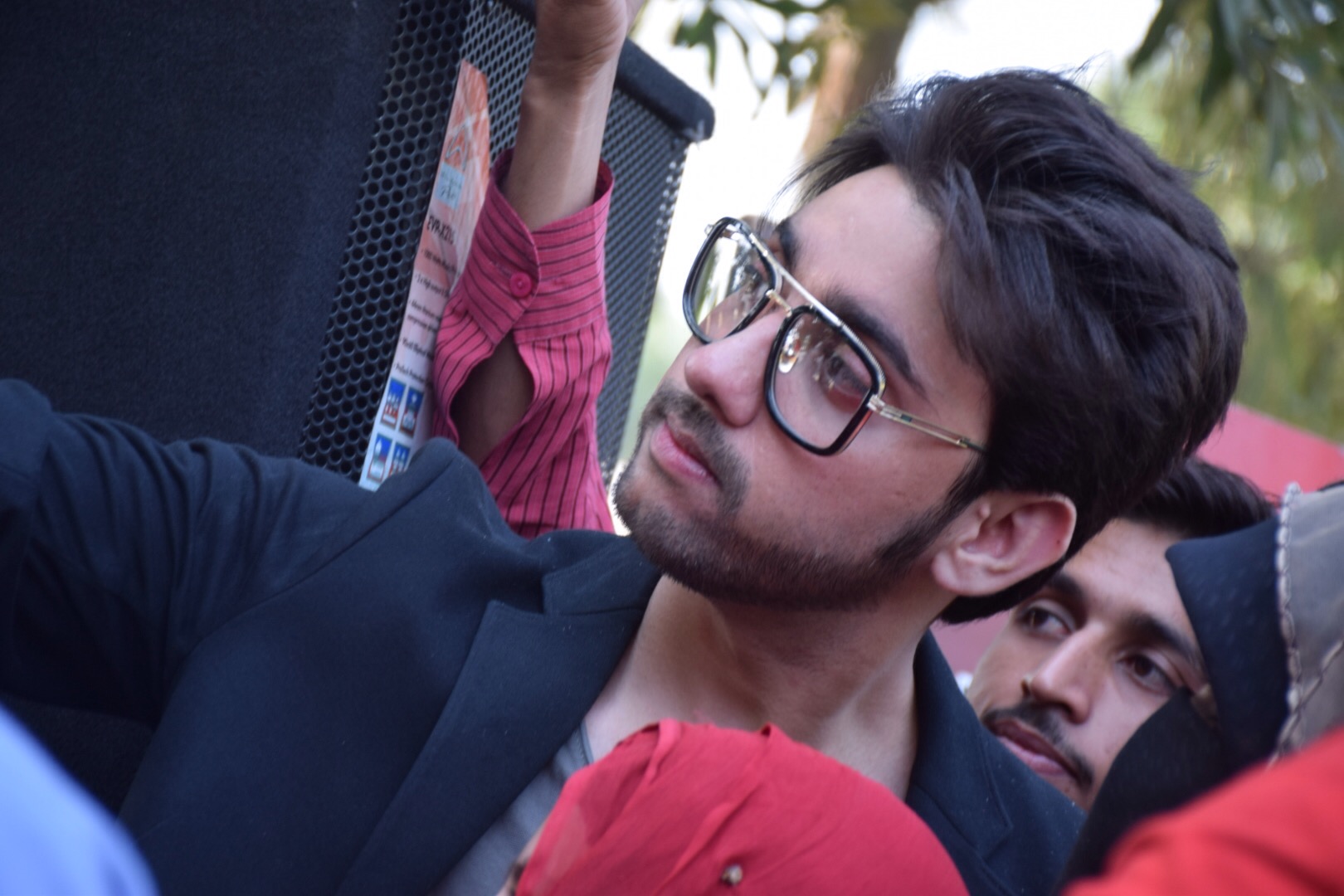 Youngsters are exhilarated with the opportunity itself and the cherry on the top is the chance to meet their favorite celebrities one on one.Anyone with the desire to be part of this mega extravaganza needs to lookout for the one-of-a-kind Huawei Live Float,visiting their Universities and markets nearby and have their voices auditioned.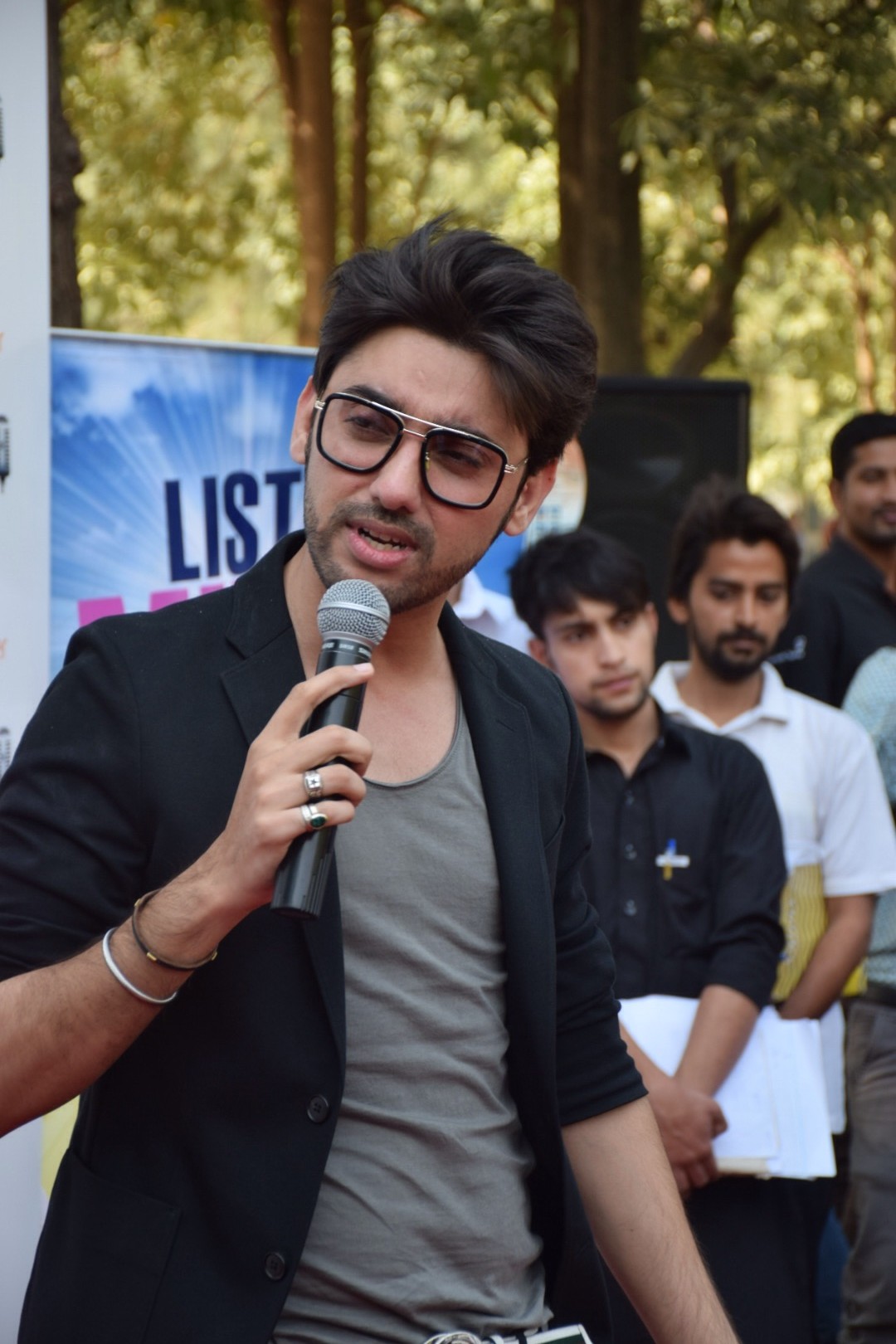 For those who missed the Float somehow, may record their songs using Huawei Live application.The songs shortlisted by the judges would then be uploaded in Huawei Live application for audiences' voting. The initially shortlisted contestants would qualify for final auditions out of which 3 finalists will be chosen by the judges.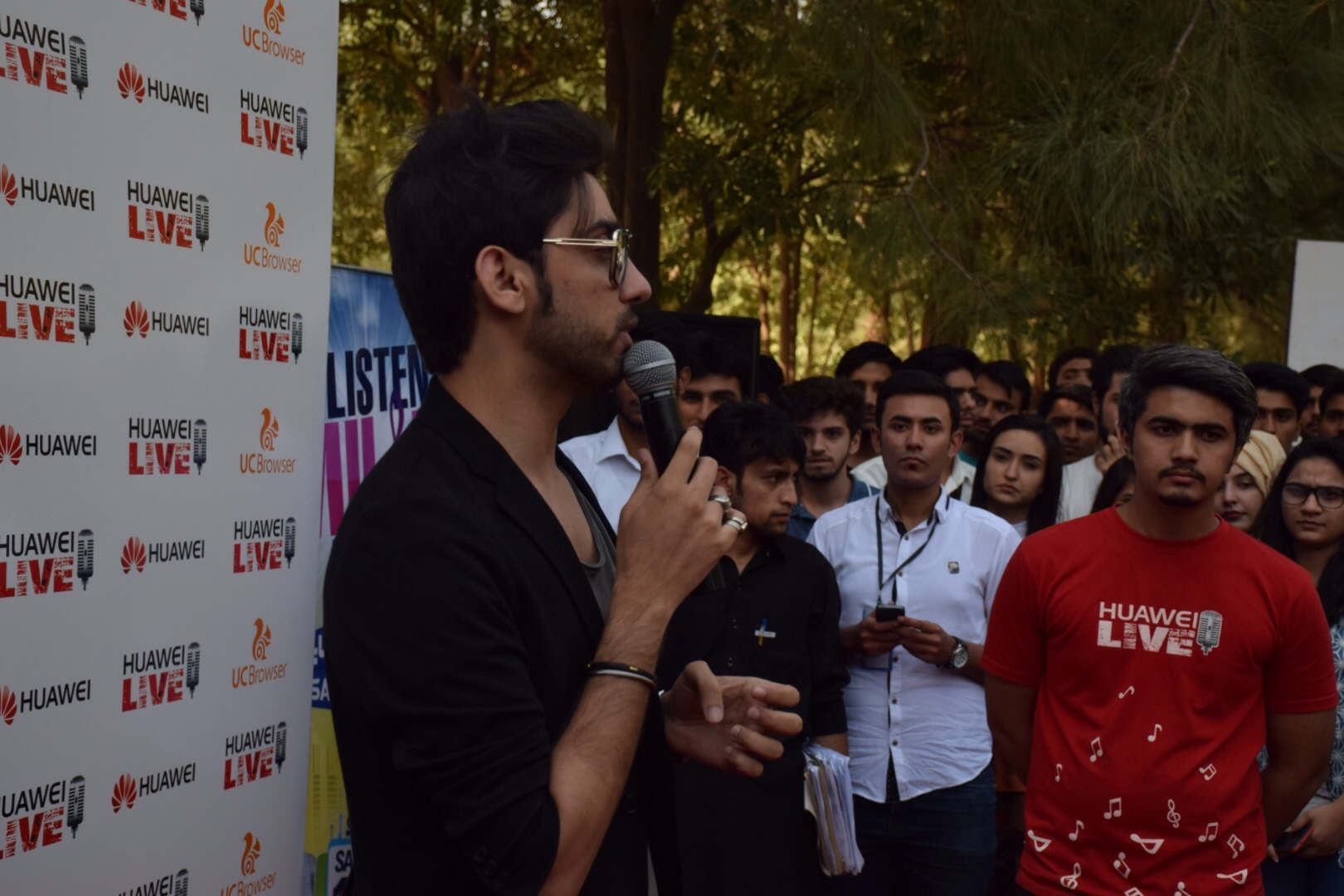 Those interested to keep track of coverage and insights of the campaign, can downloadtheHuawei Live application.This immersive opportunity provided by Huawei for the younger generation to groom their singing skills has received overwhelming response from the audience and comes in the make of other equally successful engagement campaignsdone by the brand.
UC browser, the top mobile browser in Pakistan was recentlyannounced  as the digital partner of Huawei Live. With UC browser, users can browse fast and stay on top of the latest updates of Huawei Live.