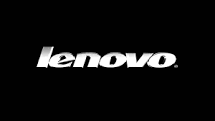 Lenovo MakesInterbrand's Best Global Brands Report for 2nd Year Running
Lenovo MakesInterbrand's Best Global Brands Report for 2nd Year Running
Karachi – October 6, 2016 –Lenovo (HKSE: 992) (ADR: LNVGY) today announced that for the second year in a row, the company has been named as one of Interbrand's Best Global Brands ofthe year.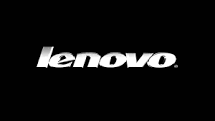 This recognition reflects the investment and commitment the company has made to continued product innovation and brand evolution.The highly influential list is published annually by Interbrand and features an elite group of the world's most powerful and recognizable global brands. More information and the full rankings can be found here.The past year has marked a period of growth and brand transformation for Lenovo, as its recent investments in the acquisitions of Motorola Mobility and IBM's System X server and storage businesses have significantly diversified the company's product portfolio and customer reach. The company has maintained its position as the global leader in PCs with a market share of more than 20 percent; is the worldwide #2 in the Android tablet space; is on the path to becoming a top three player in the datacenter market,and is a burgeoning challenger in the mobile space with the iconic Moto brand of smartphones.  Harnessing all of this market growth and leadership across multiple product sectors has been a brand relaunch that looked beyond the product brands like ThinkPad, Yoga and Mototo a broader company brand point of view and belief that "Different is Better."The InterbrandBest Global Brands report, now in its 17th year, identifies and ranks the top 100 international brands using a unique methodology that analyzes the many ways a brand touches and benefits an organization, from attracting top talent to delivering on customer expectations and driving economic value. The ranking is based on a combination of attributes that contribute to a brand's cumulative value, including financial performance, the role a brand plays in influencing customer choice and the strength a brand has to command a premium price or secure earnings for the company.
"Over the past year, Lenovo has experienced a period of transformation while maintaining its position as one of the world's most influential and recognizable brands. Our approach to product innovationcontinues to drive our reputation with a loyal base of fans who are confident in what the Lenovo brand represents: 'Different is Better',said David Roman, chief marketing officer, Lenovo."I am delighted that we are once again recognized by Interbrand's Best Global Brands Report, a prestigious honor that attests to the worldwideinfluence of the Lenovo brand.""Lenovo continues to successfully focus on differentiating its brand and products in the highly-competitive global marketplace. Lenovo truly lives by its brand mantra 'never stand still' when it comes to building its dynamic and innovative brand and business,"
notedJez Frampton, Interbrand's Global CEO.
"I congratulate Lenovo on being named one of Interbrand's Best Global Brands for the second consecutive year."
For more information about the Interbrand Best Global Brands list visit:
Main report home pagebestglobalbrands.com
Full top 100 listing here
Lenovo Interbrandprofile page here
Interview withWorldwide Lenovo CMO David Roman and VP Worldwide Brand Quinn O'Brien
Lenovo (HKSE: 992) (ADR: LNVGY) is a $45 billion global Fortune 500 company and a leader in providing innovative consumer, commercial, and enterprise technology. Our portfolio of high-quality, secure products and services covers PCs (including the legendary Think and multimode Yoga brands), workstations, servers, storage, smart TVs and a family of mobile products like smartphones (including the Moto brand), tablets and apps.