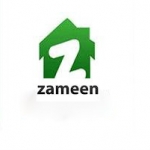 The Future Of Open Space Offices
The Future Of Open Space Offices 
Open-space workplaces have been in fashion for a long while now. Be that as it may, they appear to build up a radical new culture as of late. As per Laura Entis, who writes for Fortune, the idea of open-space workplaces was presented in 1950s in Germany, while making a workspace free of partitioning dividers just took off in the US in the most recent decade.
Entis also clarifies that tech start-up businesses were the early adopters of this ethos. Later on, other reputable associations including media houses, engineering firms and marketing offices began digging into a similar culture.According to Shari Parsons Miller, the Silicon Valley housing web big names like, Google, Yahoo and eBay started the elimination of dividers isolating various departments.
Facebook contracted world celebrated architecht Frank Gehry to outline the world's biggest open-space office – a solitary lobby spreading over just about 10 acres of land with capacity to oblige a huge number of specialists.Following the bandwagon, Pakistani new businesses, in their own nation, turned into the pioneer followers of the open-space floor arrangement.
This brought an exemplary change from orthodox workplaces with independent rooms, walls and dividers to a more open setup that had as of now been common worldwide.Several new start-ups, for example, Zameen.com, Shopistan.pk, Beautyhooked.com, Autogenie.pk, Bramerz.pk and Plan9.pitb.gov.pk alongside a few other advertising offices and media houses give open-space environment to their workers.It has been detected that the modification in worldview is not a senseless trend. There are various advantages associated to open-space workplace for the employers and representatives alike. A portion of the significant advantages have been examined beneath:
Less Barricades, More Output:
New businesses should not request representatives to sit in the solace of their disconnected rooms. Persistent joint effort and correspondence is required between various offices. There is a considerable amount of matters that should be talked about immediately with no deferrals, and just open-space workplaces can give such simplicity. The Business Development Manager of Omni-channel Engine (Shopistan.pk), Mr Farooq states that open space offices make communication between different teams a lot easier. Furthermore representatives can share and discuss their opinions, feedback and suggestions which contributes heavily in the decision making process of the organization.
Open spaces not just make everybody effectively available, they also increase the efficiency and stream of thoughts. Eliminating entryways and dividers brings down physical deterrents and mental obstructions.
Crumbling Hierarchy
Open space oozes feeling of uniformity. With everybody lounging around similar furniture, utilizing alike supplies, hardware and space, with no segregation, every one of the laborers feel similarly essential regardless of their assignments. Indeed, even the line-managers are effortlessly available in open spaces because of practically no physical obstructions. As indicated by Jason Brucella in his article, The Benefits of Open Space expresses that, "Such an office environment serves the preferences of the Millennial Generation that does not value hierarchy".
Minimum Cost with Maximum Output:
From the business' point of view, one of the significant purposes behind the move towards open-space workstations is because of its cost effectiveness. These workplaces require lower investment to set up another setup, contrasted with setting up a traditional office like environment. Additional expenses are decreased by utilizing regular assets, for example, stationery, printers, and so on. In addition, 'having an open workspace may likewise diminish power costs because of the enhanced stream of air and light', includes Shari Parsons Miller.Indeed, even settled companies like media houses have begun to move towards open-space workplaces for extension purposes since elimination of cabins means lesser space possessed per individual. As indicated by CoreNet Global, the Global Association for Corporate Real Estate, a normal drop of 225 to 179 square foot space for each specialist was seen from 2010 to 2012. The advantages of this are twofold:
Permits you to have an open workspace rather than regular over-swarmed, cramped work stations.
From monetary perspective, this permits managers to suit more representatives on a story, as opposed to purchasing another space throughout.
Inventive Layout:
As new companies appear to challenge the routine office environment, they appreciate the margin of playing with the seating course of an open-space workplace. Moreover, it is far more practical than changing the arrangement of an extensive number of cabins. Open-space office arrangements ordinarily give free zones on the floor for representatives to unwind. Numerous workplaces apply innovative building ideas in these zones or set up shared couches, beanbags, TVs and snooker tables there. These components are vital for representatives and help them loosen up themselves.Zameen.com's Employee, Ms. Kainat Malik, defines his open-space office environment as the most comfortable one. She states that the office gives out a very comfortable look with the leather sofas and the high back chairs. There is a vibe of freshness in the atmosphere of the office.
Improved Interpersonal and Inter-department Communication:
Open spaces make everybody accessible and available. Interpersonal correspondence gets to be simpler and the ones who feel reluctant to leave their seat can easily converse with other individuals over the table or over the shoulder.New businesses require all divisions to work with constant cooperation. Accordingly, such a working environment setting can be viewed as perfect, making intra-deartment correspondence far less demanding. A female worker of a startup who does not has any desire to be named, feels that correspondence is the most essential component and open-space workplaces help in growing better work connections among different divisions.
Treat for the eyes:
Renowned interior, open and transparent workplace, unwinding free-spaces and having the capacity to see everybody working is unquestionably an optical delight. Particularly for newcomers, this sights is welcoming.Every one of these advantages make open spaces an ideal workplace. As the pattern has heightened as of now, it is normal that with the progression of time more businesses, particularly the established ones, will likewise move towards open-space workplace.With all the expressed advantages, it is reasonable to presume that open-space culture is staying for long and for all the right reasons. If your office is a start-up business, this is certainly the best choice for you!