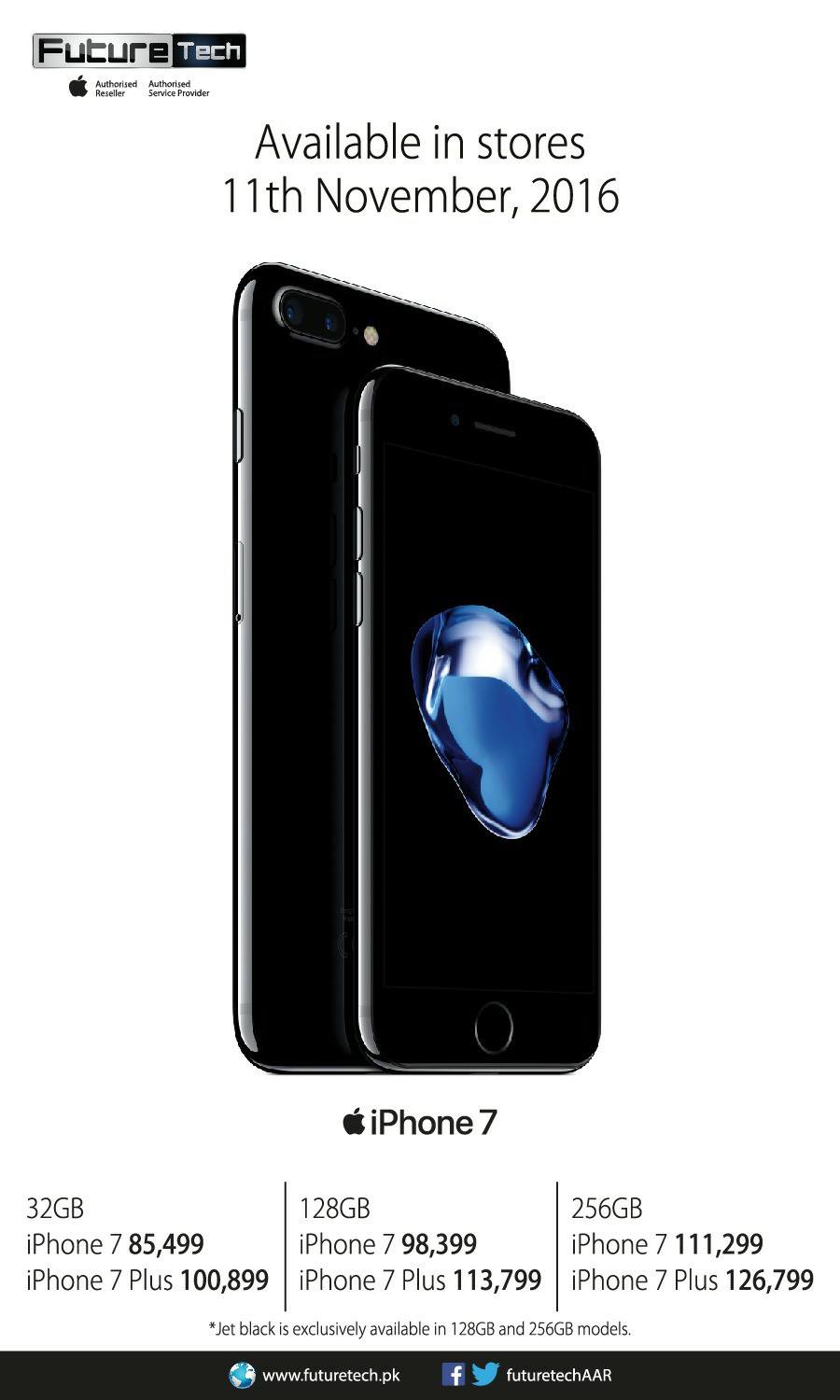 Future Techbrings the iPhone 7 in Pakistan on 11th November 2016
Future Techbrings  the iPhone 7 in Pakistan on 11th November 2016
The iPhone® 7 and iPhone 7 Plus, the best, most advanced iPhone ever, is scheduled to launch in Pakistan on Friday, the 11th of November 2016. The only authorized Apple reseller,Future Tech, has now opened pre-bookings for everyone in Pakistan.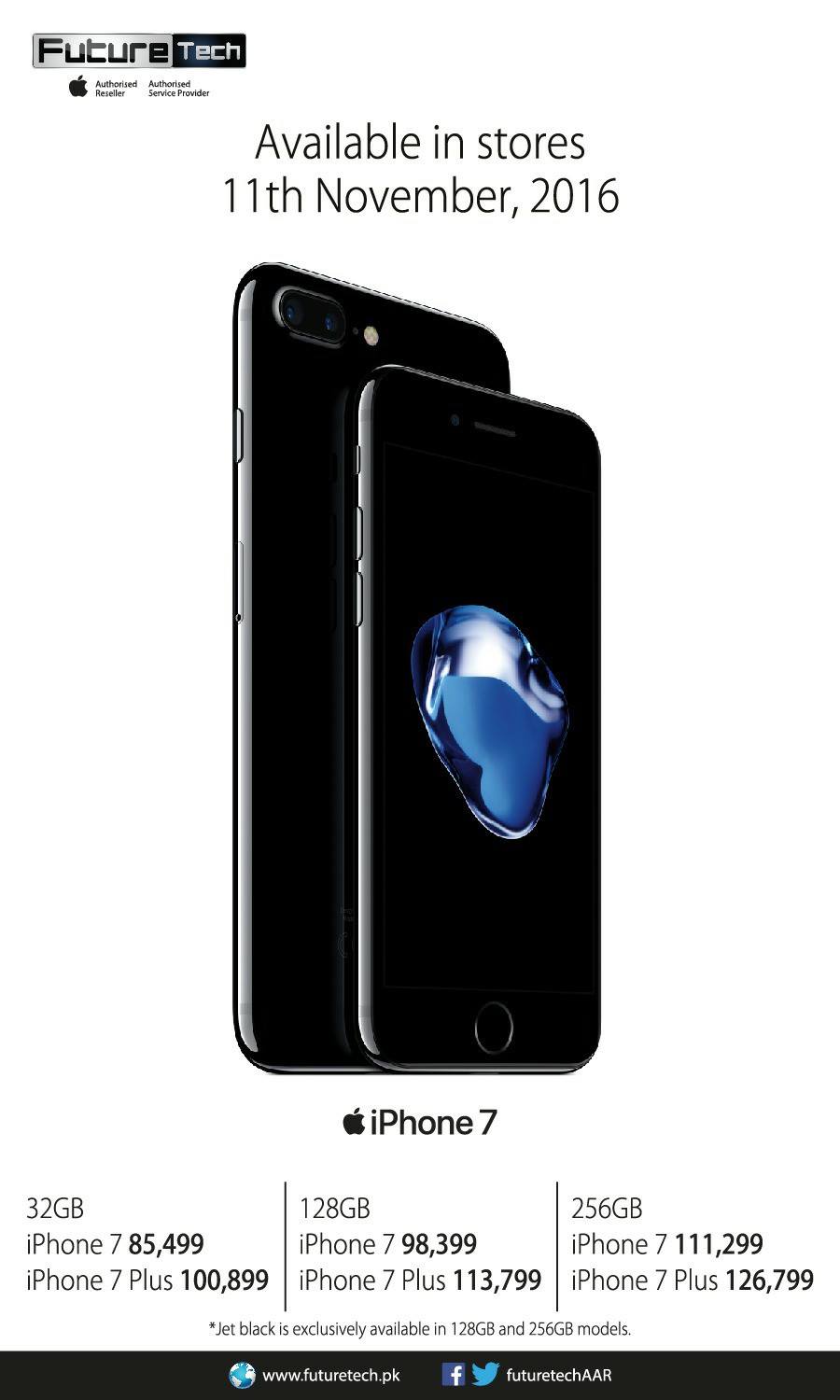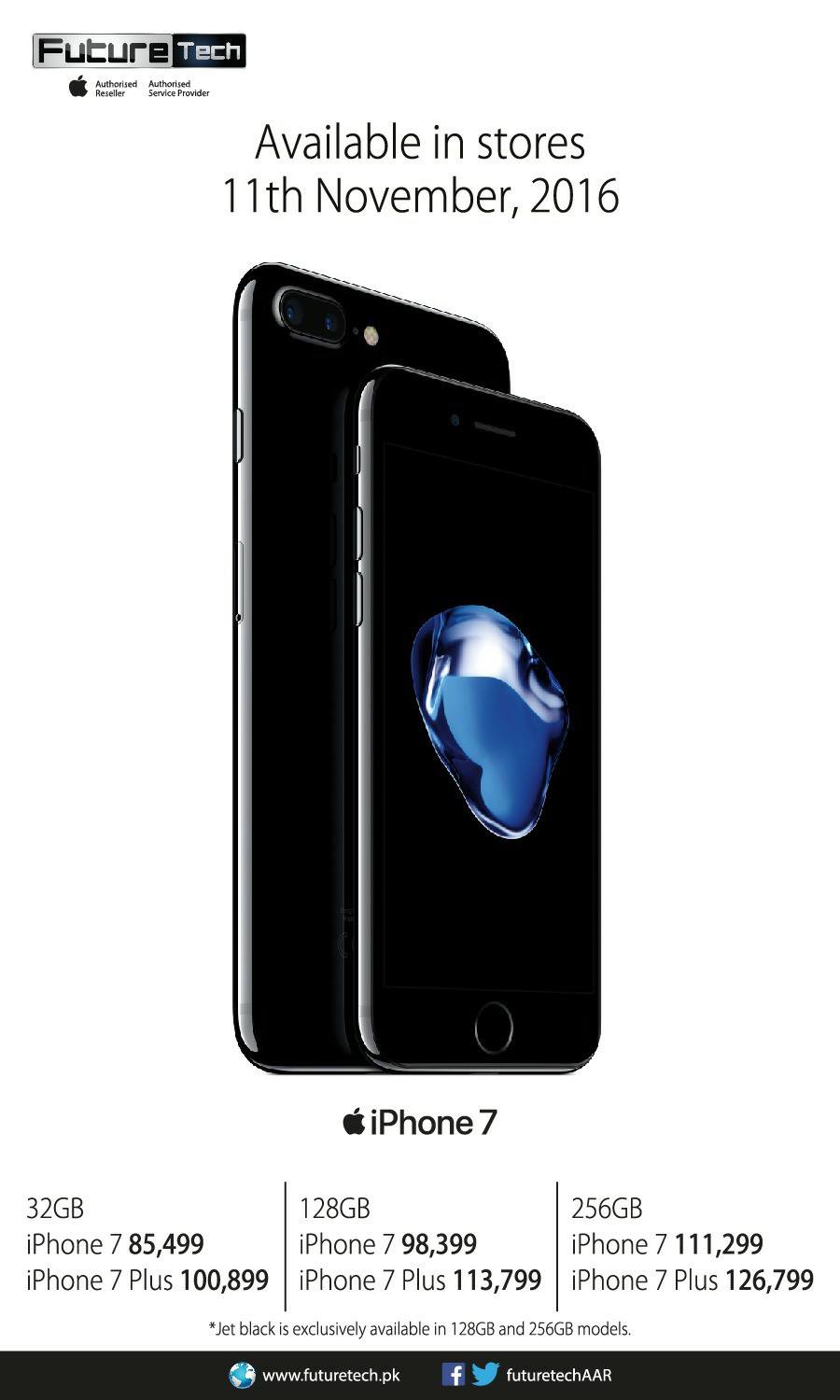 The new iPhone boasts more power and performance with the best battery life ever in an iPhone up to 14 hours on 3G. The new advanced camera systems feature a 12-megapixel camera which enables brighter, more detailed photos and videos. The latest stereo speakers offer amazing and immersive sound that is two times louder than iPhone 6s, offering improved dynamic range of sound and a greater quality speakerphone. The iPhone 7 and 7 plus are also the first Apple phones to be completely water and dust resistant. The phones come in a stunning design in two all-new black textures, a gorgeous black texture that has an anodized matte appearance, and a groundbreaking jet black finish that has a deep glossy look. The other colors available are silver, gold and rose gold.The new iPhone 7 and 7 Plus is arriving with the certified Apple warranty and PTA approved with a base price of PKR 85,499.Customers can pre-book the iPhone 7 from FutureTech's website starting today & once the device is purchased on launch day, the lucky customerswill become a part of an exclusive FutureTech Luxury club.The first of its kind FutureTech luxury club  will give customers exclusive rewards & benefits ranging from discounts, exclusive bundle offers, exciting meet & greet & much more.FutureTech will open its doors at 7 pm sharp on the 11th of November for consumers to purchase the new iPhone. So for those who feel it's better to buy apple's latest masterpiece from the grey market for cheap, think again!"
About FutureTech
Future Tech, embarked on a journey in 2013 as Apple's Tier 1 partner in Pakistan. Being one of few the Apple Authorized Reseller as well as Apple Authorized Service Provider, FutureTech's primary objective is to provide unmatched experience in retail and state of the art facilities authorized Service Centers across Pakistan. FutureTech'smission is to cater the emerging needs of the growing technological market and provide genuine apple products that are readily available to the general public.