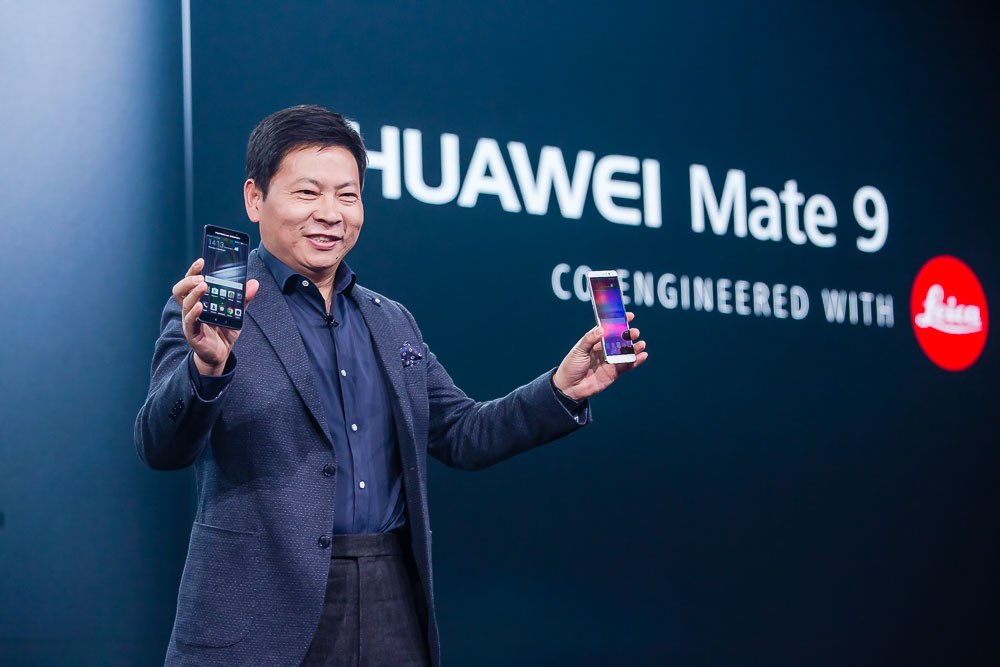 Huawei Introduces the HUAWEI Mate 9 with a bang!
Huawei Introduces the HUAWEI Mate 9 with a bang!
Lahore – 4th November, 2016 – At an exclusive global launch event, Huawei Consumer Business Group unveiled the much anticipated HUAWEI Mate 9.
Building on Huawei's success in delivering beautifully-designed, powerful mobile devices, the newest member of the Mate Series delivers business users a breakthrough Android experience – featuring the fastest computing performance available today,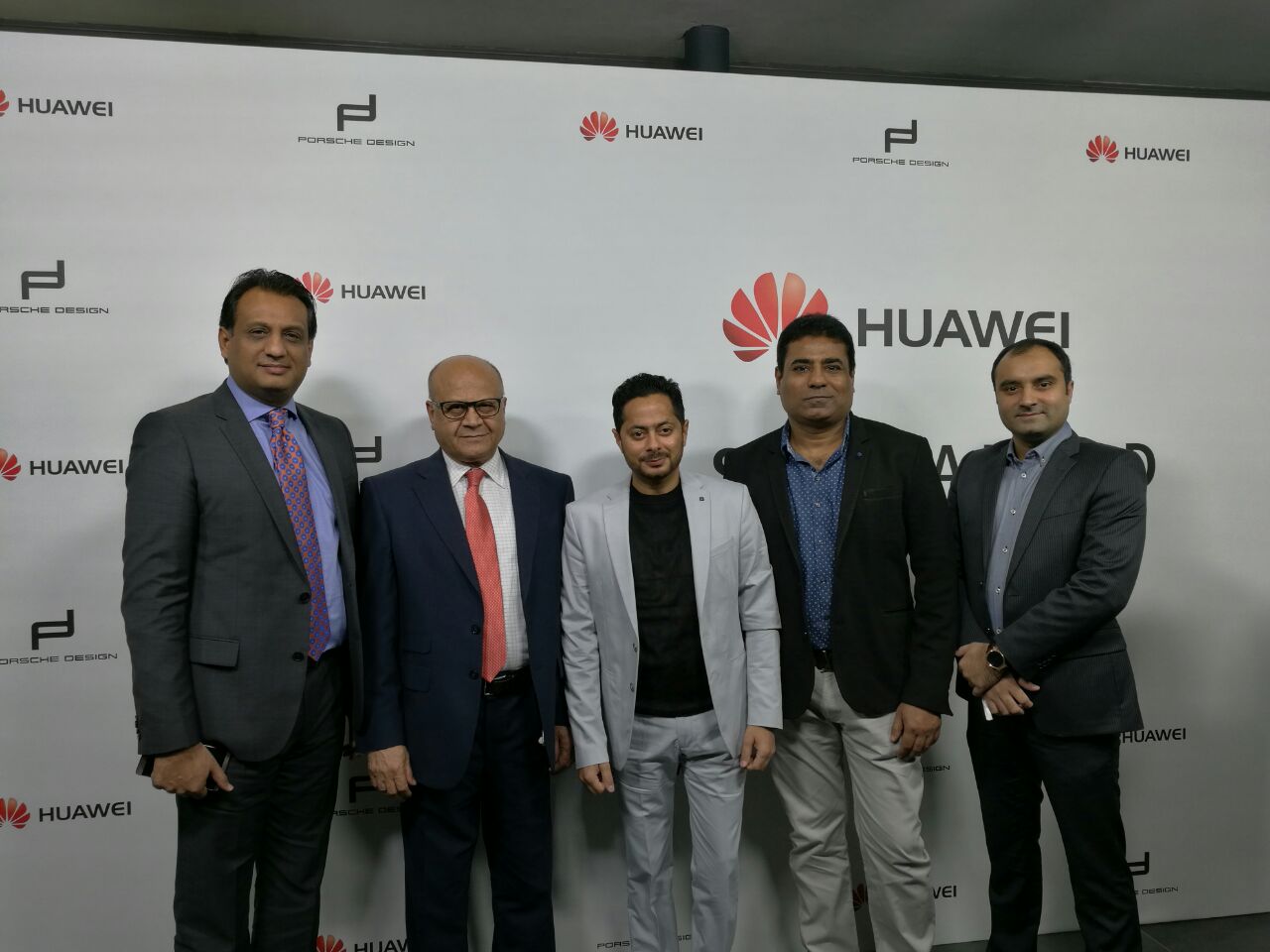 breakthrough SuperCharge technology and a stunning new UX."In developing the HUAWEI Mate 9, we started with a simple question – how can we improve every element of the smartphone experience?" said Richard Yu, CEO, Huawei Consumer Business Group.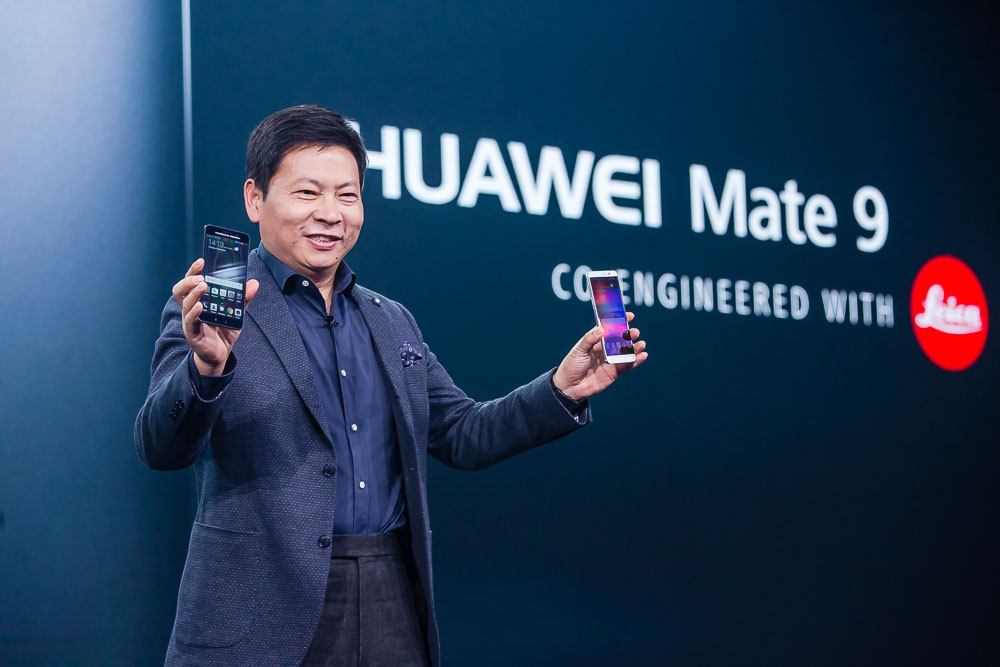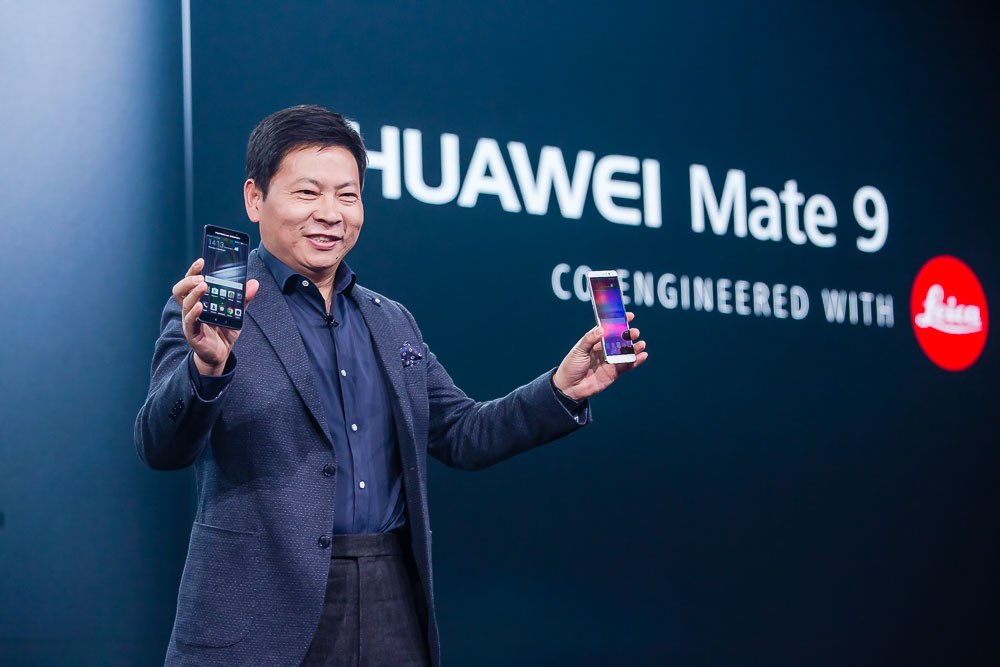 "We know that for today's business users, a fast and functional smartphone is just the beginning. They also want a gorgeous design and intuitive features. So we have created two new devices at the forefront of hardware and software innovation.
The result is a device that is breathtakingly new, inside and out."The event was an immense success and was attended by the top management of Huawei from all over the world. Huawei delivered on its promise of an immersive and larger than life experience with both the device and the launch.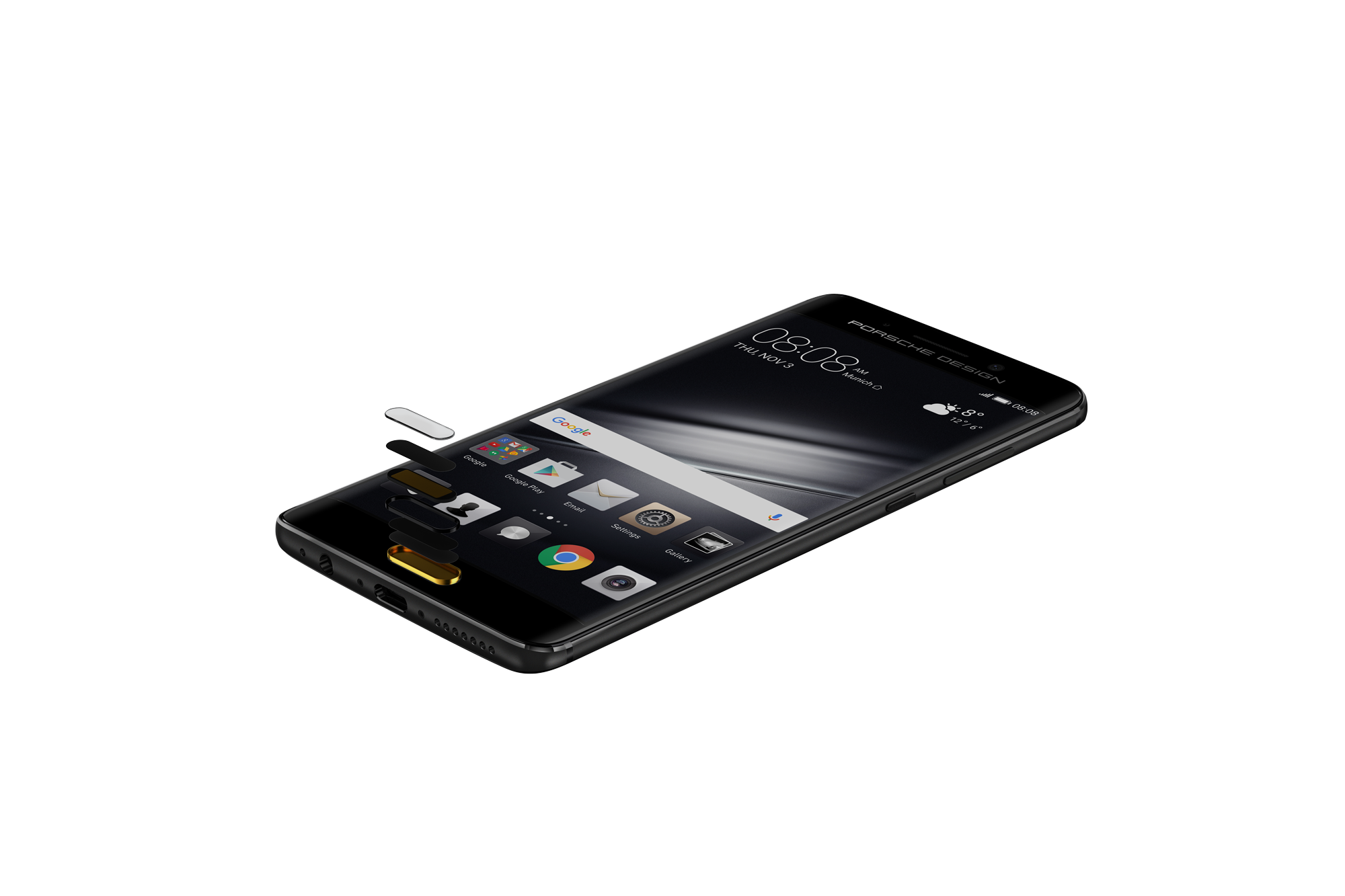 The Deputy General Manger of the device divison of Pakistan Mr. Fraz Khan along with some esteemed media personnel represented Pakistan.The HUAWEI Mate 9 is a dynamic interplay of industry-leading hardware and advanced software that work together to keep users a step ahead.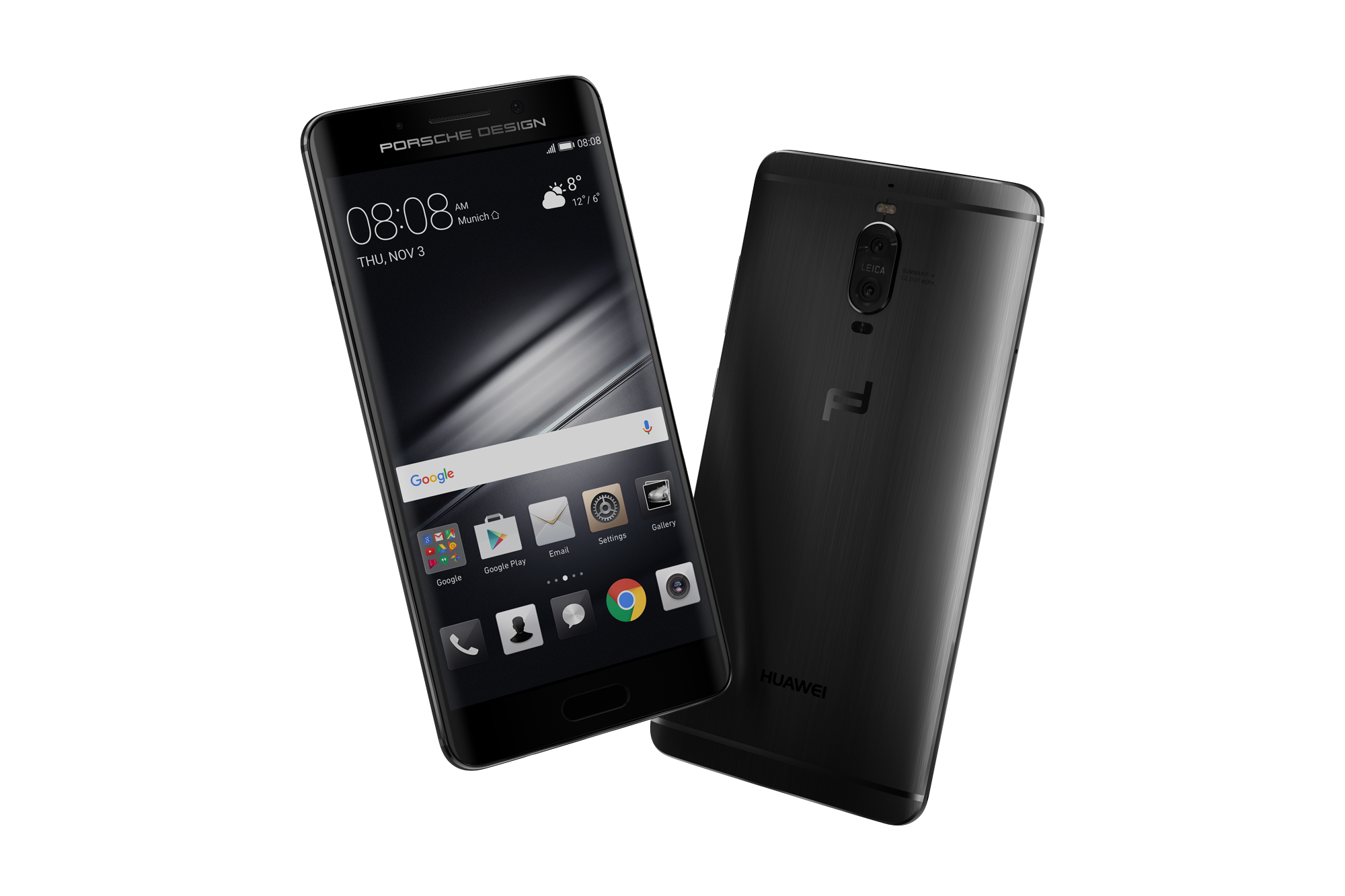 Key features include:
Kirin 960 chipset, the world's highest performing smartphone processor*;
EMUI 5.0, an intuitive user interface that allows over 50 percent of features to be reached within two clicks;
Breakthrough SuperCharge technology that delivers a full day's charge in 20 minutes;
Second generation Leica dual-lens camera with 2X Hybrid Zoom, featuring a 12MP/F2.2 -megapixel RGB sensor and a20MP/F2.2-megapixel monochrome sensor.
Maximized Performance and Speed with Kirin 960
With over 100 million units sold, Huawei's Kirin chipsets have showcased its deep understanding of the kind of power and experience users are looking for; they expect their mobile devices to be fast, intuitive and reliable. The HUAWEI Mate 9 Series debuts the premium Kirin 960 chipset with Huawei's Machine Learning Algorithm, which delivers a fast and smooth experience even after 18 months of continuous usage.The Kirin 960 is the world's first chipset to feature an ARM Cortex-A73/A53 octocore CPU and Mali G71 octocore GPU. The CPU delivers the best multi-core performance among all smartphone SoCs, while reducing power consumption by 15 percent. The Kirin 960 also takes full advantage of the pioneering Vulkan graphics standard on Android 7.0, increasing graphic performance by up to 400 percent.
A Safe, Faster-Charging Battery
The HUAWEI Mate 9 combines a 4000 mAh high-density battery with its all new SuperCharge technology, ensuring battery life peace-of-mind. With its advanced power saving technology, the HUAWEI Mate 9 increases battery life to provide over two days of uninterrupted performance. This includes a 40 percent increase in CDMA call time and a 20 percent increase in gaming time.Supercharge technology supports 5A fast charging, a 50 percent improvement over its predecessor. 10 minutes of charge provides enough power to watch two full movies. Most importantly, the battery is equipped with industry safety standard-settings, including a Super Safe 5-gate protection, which offers real time voltage, current and temperature monitoring to eliminate safety hazards and safeguard battery life.
A New Standard for Professional-quality Smartphone Photography
Following the incredible success of the Huawei P9, the HUAWEI Mate 9 features the second generation dual-lens camera co-engineered with Leica. Huawei and Leica have continued to fine-tune and enhance optical performance of the camera module, which now includes a 12MP -megapixel/F2.2 RGB sensor, a 20MP -megapixel/ F2.2monochrome sensor and enhanced image fusion algorithms that work in concert to produce stunning photography.The RGB sensor captures true-to-life colors, with the iconic 'Leica Look,' while the monochrome sensor captures intricate details. When paired with the leading dual-lens camera Optical Image Stabilization (OIS) solution and the industry's first dual-camera pixel binning technology, the HUAWEI Mate 9 has a superior night shot capability.The Kirin 960 is designed specifically to support the HUAWEI Mate 9's second generation Leica dual-lens camera with2X Hybrid Zoom. The 4-in -1 Hybrid Auto-focus features laser focus, phase detection focus, depth focus and contrast focus.
High-Performing Design
The HUAWEI Mate 9 builds upon the Mate Series' highly-regarded design DNA and uses the finest materials to deliver a phone that's both beautifully designed and comfortable to use. Based on an extensive process of research and development, the HUAWEI Mate 9 is constructed over a period of 15 days, with 50 unique processes and one hour of CNC milling, resulting in a high-precision unibody metal frame. Every detail – from the soft sandblasted texture to the gorgeous color palette, including Space Gray, Moonlight Silver, Champagne Gold, Mocha Brown and Ceramic White, is a result of more than 25 years' experience in delivering refined craftsmanship.
Design Icon Meets Technology Leader
Together Huawei and Porsche Design have achieved a new pinnacle where luxury meets technology with the limited-edition Porsche Design HUAWEI Mate 9. Developed for a new, emerging audience, the Porsche Design HUAWEI Mate 9 marries market-leading technology with Porsche Design's unique signature aesthetic. With the Porsche Design HUAWEI Mate 9, Huawei introduces a remarkable 5.5" curved AMOLED display that offers a smoother, sleeker feel. It will be available exclusively in Graphite Black.
 The Android Experience Reimagined
EMUI 5.0 introduces a brand new initiative interface design. More than 50 percent of features can now be reached within two clicks while over 90 percent can be reached within three clicks.