UBL Fund Managers Chief Technology Officer Rehan Qadri to Present on Cyber Security Incident Response Best Practices at CSX Asia Pacific Conference
UBL Fund Managers Chief Technology Officer Rehan Qadri to Present on Cyber Security Incident Response Best Practices at CSX Asia Pacific Conference
Islamabad: 16 November 2016 — Rehan Qadri, Chief Technology Officer, UBL Fund Managers will discuss Cyber Security Incident Response best practices at CSX 2016 Asia Pacific conference in Singapore, 14-16 November 2016. CSX 2016 Asia Pacific will be focused on practical cyber security solutions and guidance, tailored to every level of a security professional's career.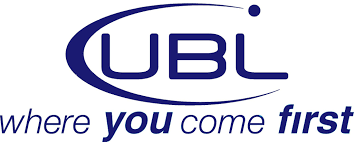 In his presentation, titled "Incident Response, the Good, Bad and Ugly." Rehan Qadri, Chief Technology Officer, UBL Fund Managers, will discuss how to address why incident response capabilities are gaining more importance over protection and detection and how to respond the aftermath of cyber security breach. He will also highlight how to ensure minimum damage and fastest recovery plan possible based on widely accepted practices.Rehan is an award winning CIO and has successfully developed a number of innovative internal software systems, external online portals for convenience of customers. He has also successfully created the UBL FundsSmart Savings Application the first smartphone app by any Asset Management Company in Pakistan so that customers can access their information and transact directly from their smartphones."Information technology has become a major part of most businesses, including the financial sector, where most companies are now seen moving towards a digital landscape. Cyber security threats however are the downside of this transformation. It is vital to deal with cyber threats with caution, especially in the financial sector. My team and I at UBL Fund Manager not only focus on innovation but are also providing solutions to meet any challenges that may come up." Said Rehan Qadri, Chief Technology Officer, UBL Fund Managers. 
CSX Asia Pacific features renowned keynote speakers, including:
Richard Quest, CNN International news anchor and host, "Quest Means Business"
AshkanSoltani, former chief technologist of the Federal Trade Commission (U.S.), and independent researcher and consultant focused on privacy, security and behavioral economics
Eddie Schwartz, president and COO, White Ops, Inc.
Greg Williams, deputy editor, WIRED Magazine
The conference will allow attendees to explore trends and threats, exchange ideas and insights, and learn how to excel at defending their enterprises.
About UBL Fund Managers Limited:
Established in 2001 and regulated by the Securities and Exchange Commission of Pakistan, UBL Funds has been offering its products and services to investors in Pakistan for over a decade and since 2011 has presence in the Middle East as well. With AUMs of Rs.68.86Billion as of October31, 2016 UBL Funds is one of the leading Asset Management Companies in Pakistan. It has also been given the High Management Quality Rating of AM2++ by JCR-VIS Credit Rating Company which is currently the highest management quality rating assigned to any AMC in Pakistan.Disclaimer: All investments in mutual funds & pension funds are subject to market risks. Past performance is not necessarily indicative of future results. Please read the Offering Document(s) to understand investment policies and risks involved. Withdrawal from pension funds before retirement shall have tax implications. 
About ISACA
ISACA® (isaca.org) helps professionals around the globe realize the positive potential of technology in an evolving digital world. By offering industry-leading knowledge, standards, credentialing and education, ISACA enables professionals to apply technology in ways that instill confidence, address threats, drive innovation and create positive momentum for their organizations. Established in 1969, ISACA is a global association with more than 140,000 members and certification holders in 187 countries. ISACA is the creator of the COBIT framework, which helps organizations effectively govern and manage their information and technology. Through its Cybersecurity Nexus (CSX), ISACA helps organizations develop skilled cyber workforces and enables individualstogrowand advance their cyber careers.