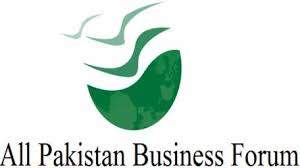 Low Credit To Private Sector Hinders Economic Growth
Low Credit To Private Sector Hinders Economic Growth
 (APBF PR: December 31st , 2016) – The All Pakistan Business Forum has urged the central bank to review its credit policies to facilitate the private sector, which remained very thin at Rs.18 billion against Rs. 28 billion of last year despite the fact that the government was expecting a better growth rate this year, requiring a higher utilization of private sector credit from the banking system.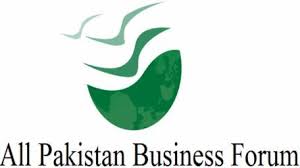 APBF president Ibrahim Qureshi said the trend is alarming and a clear barometer of bad financial management of the country, as all the monetary aggregates tell us a sad story of the failure of the authorities.
He said that a low volume of private sector credit off-take means lower domestic investment, hindering business activity and economic growth and promoting unemployment in the country.
Quoting the latest figures of the SBP, he said that cash flows of public sector enterprises received a huge battering because credit to them crossed Rs.53 billion in the first five months of 2016-17, which was 4.6 times higher than the credit availed a year ago.
He lamented the decline in aggregate credit to economy and private sector, as it is very difficult for SME's to get loans in particular, he said.
The aggregate net credit by banks to the domestic economy registered a sharp fall in the second and first quarter of the year largely due to a significant rise in government domestic borrowing, and the attractive yield of government bonds and treasury bills," he said.
He said that during the first five months of the current fiscal year, the government has set another record by borrowing more than Rs. 1 trillion from the State Bank as compared to the net retirement of Rs. 170 billion in the corresponding period of last year. Such a high level of borrowings from the SBP should have reduced the government borrowings from the commercial banks,  but the government borrowings from this source also jumped by 78 percent to Rs 377 billion up to November, 2016 against Rs. 211 billion of last year.
Ibrahim Qureshi said that increase in government borrowings from the central bank not only indicates widening fiscal gap between revenues and expenditures, but also shows higher reliance of the government on the central bank for deficit financing due to declining exports.
APBF President said that the issue of higher credit to PSEs is also serious, which reflects the massive losses being increasingly suffered by the public sector units like Railways, PSM, PIA and the government's inability to address their issues. Restructuring or privatization of such units has been promised a number of times,  but the government often fails to meet its commitment. Higher credit requirements of the government and PSEs reduce the availability of credit to the private sector