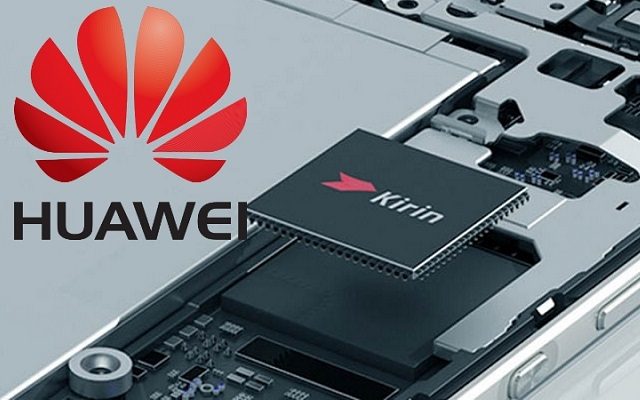 Stay A Step Ahead Of The Pace Of Modern Life With The Huawei Mate 9
Stay A Step Ahead Of The Pace Of Modern Life With The Huawei Mate 9
The flagship device is unbeatably fast and fit to keep up with today's dynamic world
The twenty first century has seen a new pace of modern life. People seem to have everything but time on their hands and complain that twenty four hours aren't enough for one day. To schedule work, family, friends and personal time, the world has adopted a new pace of life. Key to maintaining this new pace is speed.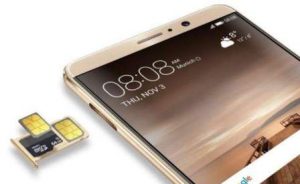 As people hustle through the ever-changing world we live in, they require a tool to supply them with all the information they need in an instant. This has brought life to the smartphone and puts the power of accessibility in the palm of a user's hands. Between calls, messages, e-mails and social media, a smartphone must not only be capable of delivering the information but also, it must do this in record time.Knowing this, Huawei set out to bring the fastest smartphone yet to the market. Through extensive research and development, they powered their latest addition to the Mate series with impressive features that enable users to stay a step ahead of the pace of modern life. But just how do these features work?
Kirin 960
The Mate 9 introduced the Kirin 960 chipset, Huawei's latest processor that maximizes power and speed to run a device that continues to perform effectively and does not decline overtime.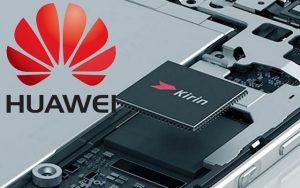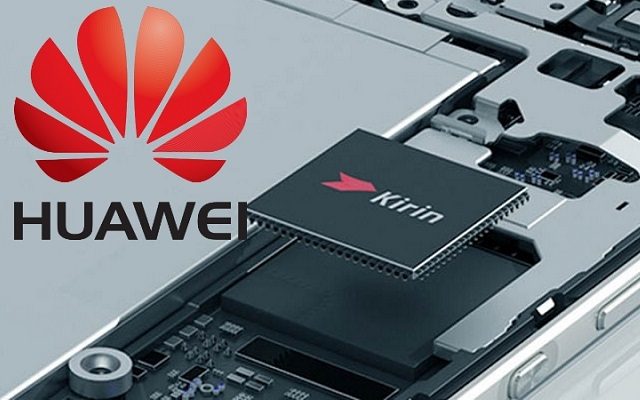 The CPU of the smartphone reduces power consumption by 15 per cent and delivers the best multi-core performance among all smartphone system operating chipsets. This puts the Mate 9 at an advantage over competing Android devices that typically become sluggish and cause delays for users who may be in a hurry to book using an app or load their e-mails.Huawei's latest flagship device also saw the introduction of the UFS 2.1 storage standard making the Mate 9 150 per cent faster at encrypting, reading and writing files. With a 200-300 per cent increase in data accessibility, users will benefit from up to an 80 percent increase in random reading and writing speed over competing devices.
EMUI 5.0
The Mate 9 runs on Huawei's new, streamlined EMUI 5.0 which is designed to deliver the fastest, most attractive mobile software experience.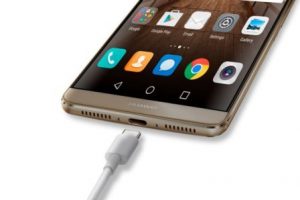 EMUI 5.0 is the global technology manufacturer's most aesthetically appealing interface and was inspired by ocean blues and the vitality and creativity found in natural environments.Because Huawei believes that form follows function, the animations developed to mirror the flow of ocean waves offer users a screen that is easy on the eyes, making it faster to navigate. With little time on everyone's hands, it's essential that the interface be clean, neat and dynamic as so to facilitate ease of use.
Record Setting Download Speeds
With all of the functions available on today's smartphones, we sometimes forget that at their heart they are communication tools.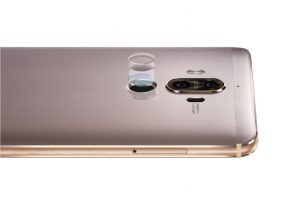 With almost three decades of communication leadership, Huawei is focused on ensuring that connectivity remains at the center of each and every device; and the Mate 9 is no exception.The Mate 9 utilizes the LTE-Advance Cat.12 chip which supports the convergence of four network carriers, pushing download speed to a whopping 600Mbps or 75 MB per second. With that speed, you can theoretically download a 1GB HD movie in just 15 seconds.Efficiency and optimization are essential when developing a smartphone that aims to keep up with today's consumer needs. To be fast, a device must function effectively and the Mate 9 includes self-learning systems that prioritize apps most used, tailoring the smartphone to match the user's preferences. It does this by allocating memory resources based on a user's frequently visited sites and applications, rather than the manufacturer's assumptions.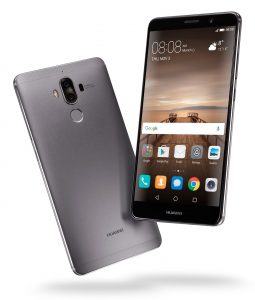 Our increasingly globalized world is witnessing everything from faster transport systems like hyper-loop technology to the rise of artificial intelligence. These technological advancements are contributing to a new way of life and Huawei is at the forefront of this. The brand is dedicated to developing smart technologies that ensure people everywhere can stay connected easily and at the rapid speeds they want and need to maintain their busy lifestyles.The Mate 9 is now available starting PKR 69,899 in Champagne Gold, Space Grey, Moonlight Silver and Mocha Brown.