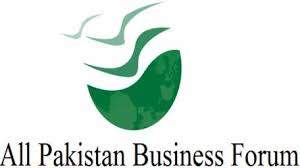 All Pakistan Business Forum' Lauds Decision To Increase Trade With Italy
All Pakistan Business Forum' Lauds Decision To Increase Trade With Italy
Lahore: 21st December, 2016 – Pakistan and Italy have recently agreed to increase bilateral trade to $1.5 Billion, raising it from the current volume of $1 Billion (fiscal year 2016-2017). The 'All Pakistan Business Forum' (APBF) has lauded this decision made by the Pakistan-Italy 'Joint Economic Commission' (JEC), during some high-level meetings.
The President of APBF – Mr. Ibrahim Qureshi congratulated Italy's Deputy Minister for Economic Development – Mr. Ivan Scalfarotto – who was leading a 25-member, distinguished delegation from Italy, on an official visit to Pakistan. Mr. Qureshi stated that: The business communities in both countries fully realize the importance and vast potential of trade between our two friendly nations. Some key areas for cooperation have already been identified, along with an agreement to nurture greater economic ties, to gain mutual benefits.
The President of APBF appreciated the strong diplomatic cooperation and efforts of the Italian government and assured the Italian delegates that; "Pakistan wants to further enhance its socio-economic ties with Italy. The business community in both countries will work together to foster  trade relations, through bigger exhibitions and stronger Business-To-Business contacts, supported by the two governments. We are also thankful to Italy for supporting Pakistan in getting the 'GSP plus' from EU."
Mr. Ivan Scalfarotto stated that: "The Italian delegation visited Pakistan to explore more business and investment opportunities, while taking keen interest in various economic sectors, like: trade, infrastructure, technology, agriculture, food, Textiles, Fashion, Railways and ports.
The total volume of trade between Pakistan and Italy stands at $1.1 billion. We are now seeking long-term relationships to enhance this bilateral trade to $1.5 billion." He further added: "We are really happy to see the rapid progress on the 'China Pakistan Economic Corridor' (CPEC), which is among the biggest, most promising projects for global development. It will revolutionize connectivity all over the region and beyond, with its benefits reaching billions of people around the world".
The Parliamentary Secretary for Finance & Economic Affairs, Government of Pakistan – Mr. Rana Muhammad Afzal Khan, was leading Pakistan's team of learned delegates, who were conducting these trade-dialogues with Italy. He stated: "We've had fruitful meetings and discussions with Italian business delegation and they have expressed their desire to explore numerous investment opportunities in Pakistan. Over the years, both nations have agreed to form four working-groups to work for reforms in key commercial sectors like; Energy & infrastructure development, trade & joint ventures, agriculture & agro Industries, Information-technology collaboration."
The All Pakistan Business Forum (APBF) is a vibrant business association which promotes and protects the interests of the business community and a wide range of industries in Pakistan. It also advises reforms to the Government sector, regarding policy formulation, regulatory realignments and implementation in the commercial and industrial sectors of the economy. Over the years, APBF has been consistently playing a positive role in elevating the standards and facilitation of business activity in Pakistan.