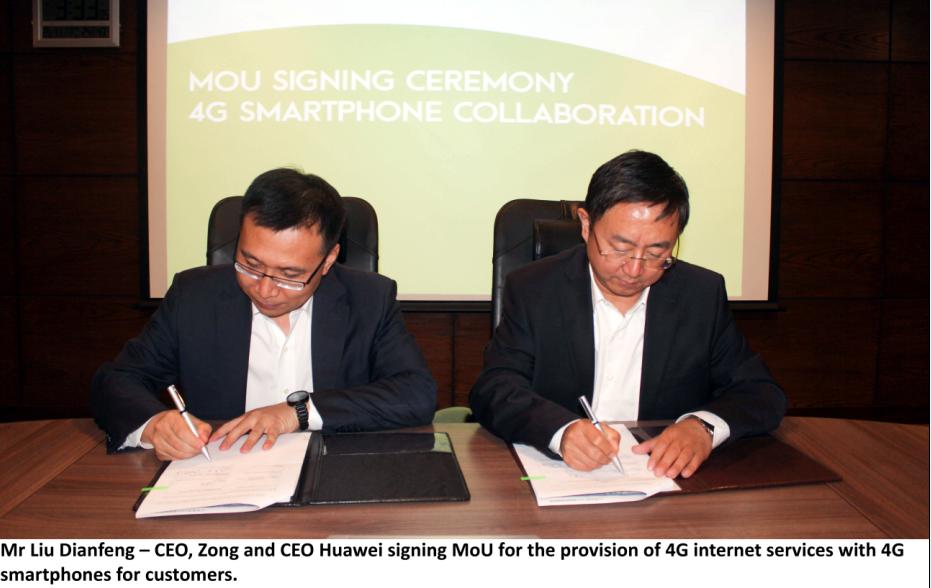 Huawei, QMobile Handsets to offer Zong's fastest 4G Services
Huawei, QMobile Handsets to offer Zong's fastest 4G Services
Pakistan's No.1 4G Network, has entered into a partnership with major smartphone brands, Huawei and Q-Mobile for the provision of fastest internet services to telecom customers.Under this partnership, all 4G smartphones of Huawei and QMobile will have Zong 4G SIMs with 12 GB internet data. This partnership has been undertaken in order to promote and build a 4G eco-system in the country, by enabling users to experience Zong's fastest 4G speeds.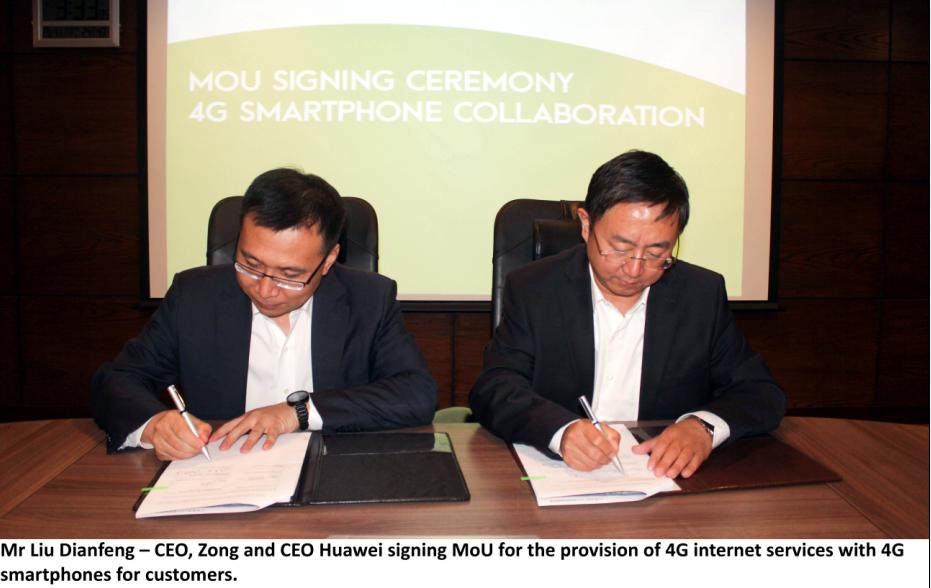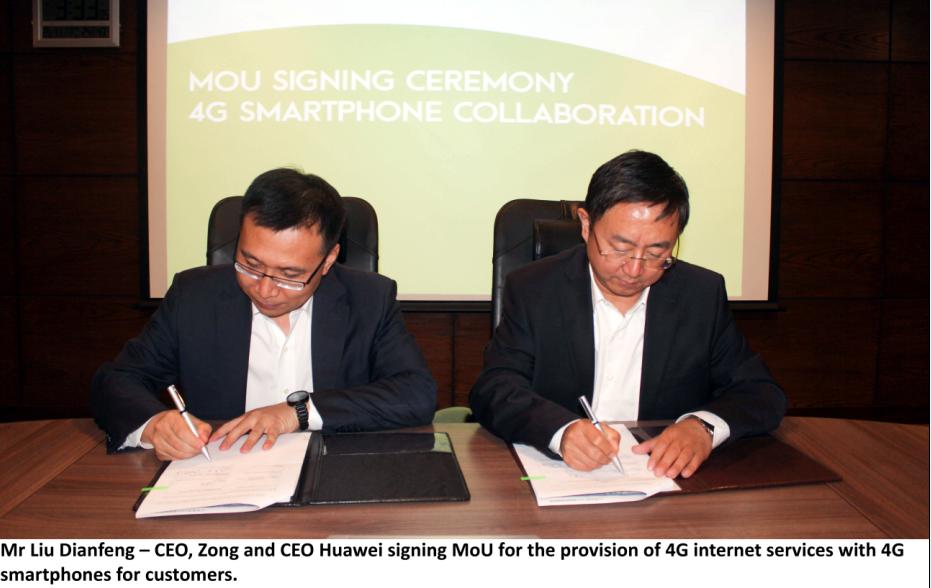 That leading cellular companies have partnered with Zong is a testament to the superiority of Zong's technological edge in data services, particularly its super-fast 4G internet. In this regard, MoUs were signed between CEOs of two device companies and CEO Zong, Mr. Liu Dianfeng.
Notably, Zong is Pakistan's largest 4G network, providing 4G connectivity to over 200 cities and has recently been designated as the No.1 operator in data services by Pakistan Telecommunication Authority. Through its brand promise, Zong has repeatedly expressed its desire to revolutionize the communications landscape of Pakistan through 4G technology.