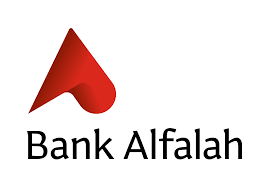 Four up-and-coming designers vie for the Bank Alfalah Rising Talent Award at Fashion Pakistan Week 2017
Four up-and-coming designers vie for the Bank Alfalah Rising Talent Award at Fashion Pakistan Week 2017
KARACHI – February 22, 2017:Bank Alfalah's famed talent hunt and development program returned today with four budding designers fighting for the coveted 'Rising Talent' trophy at the opening of Fashion Pakistan Week 2017 at a local hotel in Karachi. Bank Alfalah's Rising Talent platformaims to motivate, inspire and recognize young and upcoming talent in the country and provide them with opportunities to showcase their talent.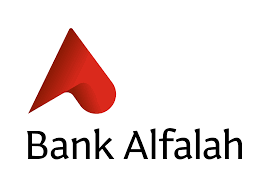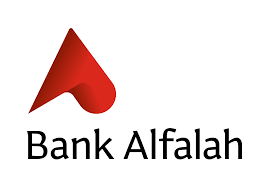 The young fashion debutants trying to make a mark in the Pakistani fashion industry included Zafar Ahsan Naqvi from Indus Valley School of Art and Architecture, Tooba Chottani from Asian Institute of Fashion Design, Areej Iqbal Qureshi and Fatima Abdul Rauf from Pakistan Institute of Fashion & Design.Through Rising Talent, the four contenders got an opportunity to exhibit their distinctive collections alongside the country's fashion heavyweights at one of Pakistan's biggest fashion events amid encouraging response from the audience.
This year, the young designers were shortlisted and mentored by three of the biggest names in Pakistani fashion scene, including Deepak Perwani, Maheen Karim, and Aamna Aqeel. The best designer, chosen through a transparent voting of jurors and public, will be announced at the closing of the event on February 23, 2017 and will take home a cash prize of PKR 500,000.
"Through the years, Bank Alfalah's Rising Talent has emerged as a powerful platform where the country's hidden talent is identified and dreams are realized," said Mariam Agha, Head of Media, Research & Brand Activation, Bank Alfalah. "As part of our mission to empower the Pakistani youth in particular and society at large, we extend our all-out support to all those youngsters who possess the talent but lack the opportunity and means to excel in their profession. So far, the Rising Talent has produced profound talent in technology, sports, performing arts, filmmaking, and of course, fashion. It is only Rising Talent that gives the aspirant designers an opportunity of a lifetime to exhibit their talent through Pakistan's strongest fashion platforms alongside established names in the local fashion industry. We will stay committed to exploring newer frontiers to contribute our best to the communities that Bank Alfalah serves."
Each of the four Rising Talent contestants was personally available for interaction with public and media alongside Bank Alfalah's stalls that featured glimpses of their collections as well as an e-voting system that prompted public to vote for their favorite designer. Bank Alfalah representatives were also present at the event to educate the public on Bank Alfalah's Rising Talent initiative.
The Fashion Industry in Pakistan has grown significantly over the last decade, playing a pivotal role in not only boosting the image of Pakistan globally, but also generating significant revenue. Bank Alfalah has been supporting fashion bodies operating in the country, including the PFDC and Fashion Pakistan Council.
The Bank Alfalah Rising Talent Program was established four years ago with the aim to encourage and motivate young talent while enhancing the image of Pakistan by showcasing stories of optimism and ingenuity. Since its inception, the program has supported emerging talent in fashion, sports, filmmaking and performing arts.