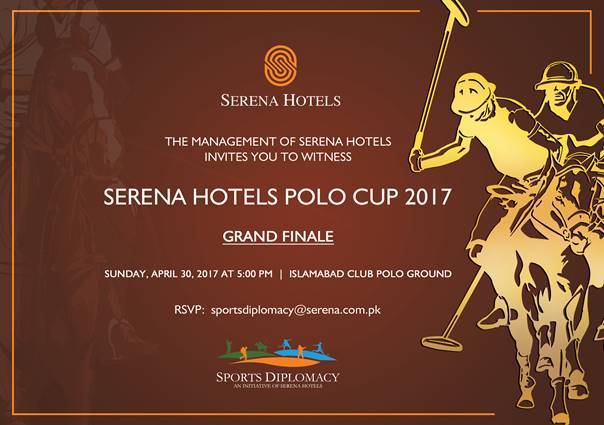 4th Serena Hotels Polo Cup 2017
4th Serena Hotels Polo Cup 2017
Islamabad, April 30, 2017: The grand finale of the Serena Hotels Polo Cup 2017 drew an audience of more than 500 guests who thronged to the Islamabad Club Polo Ground for the exciting match between ASEAN RED and  President Body Guard. Members of the diplomatic corps, government officials, heads of corporations and dignitaries, were delighted to attend the annual Polo Cup for the fourth consecutive year.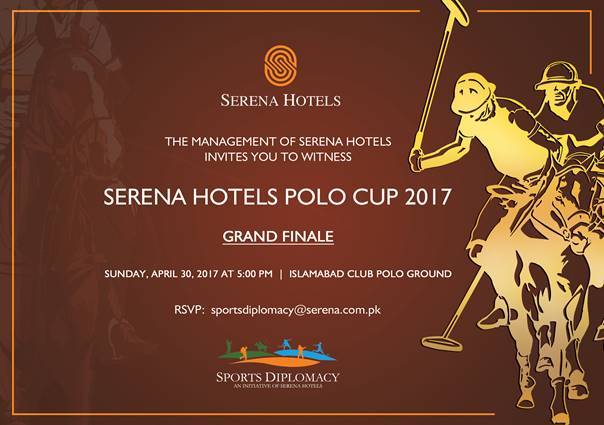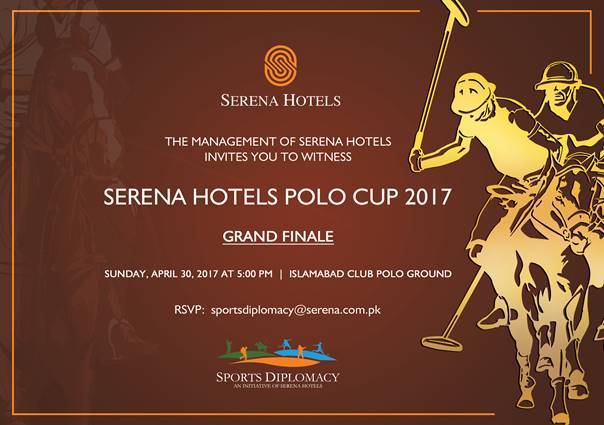 The five-day tournament began with preliminary matches between PGB Kalabagh 4, Habib Metro Lions. Asean Black, and Asean Red. ______________ emerged as the victor in the final match.
The event is sponsored by Serena Hotels under the Sports Diplomacy Initiative which seeks to encourage sports as a healthy activity in Pakistan and aims to form a platform for the local community, corporate and development sectors, government officials and diplomats to share their love for sports.
Mr. Aziz Boolani, CEO of Serena Hotels, said, "Sports impact a plethora of public arenas, coincide with community values, and reaffirm key social values for athletes especially but also the spectators. Serena Hotels is proud to be associated with numerous sports initiatives which promote wellbeing and inclusion through healthy activities."
Polo is known as the game of kings; while the origins of Polo are lost in the mists of antiquity, historical records show that the Persians and Chinese have played variations for several thousand years. One of the most classic equestrian sports, Polo is a recognised Olympic sport and Serena Hotels hosts the Polo Cup annually.
A grand closing and prize distribution ceremony followed where the winning team of the Serena Hotels Polo Cup 2017 was awarded the running  Silver Trophy. The trophy was awarded by the chief guest, __________
______________ said, " "
Serena Hotels' Sports Diplomacy Initiative continues to encourage sports as a way to provide opportunities to encourage cohesive bonds amongst different segments of society. Serena Hotels hold various events annually including Golf, Tennis, Polo, Football, Cricket and Squash.