Make Every Shot a Cover Shot with the Huawei P10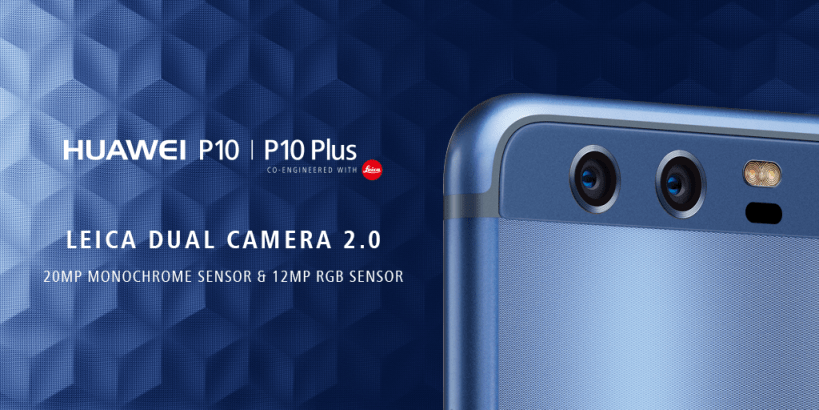 Huawei's P series sets the foundation for Huawei as a lifestyle brand that can inspire and encourage consumers through technology. Believing that the smartphone has become an extension of us, Huawei developed the P series with the aim to provide consumers with a stylish device that caters to their lifestyle and communicates their personality. Huawei is truly delivering a ground-breaking experience in smartphone-photography with its all new P10.
The newly launched P10 offers users a compelling experience like no other while allowing them to capture and document their moments, while telling their stories better. For the first time on a smartphone, the Huawei P10 boasts the world's first front camera co-engineered with Leica to complement their Leica Dual rear camera. Huawei P10 creates timeless portraits and promises every shot to be a cover shot.
By using the world's most advanced photographic technology to create modern artistic portraits in Leica's signature image style, the Huawei P10 offers stunning features such as studio-like re-lighting and 3D facial detection technology, thus putting all the tools of an artistic studio in user's pocket. The new front camera helps to produce perfect portrait photography in Leica image style whilst the rear camera captures facial features with incredible detail, bringing photos vividly to life. Other features like the newly added wide angle feature for group shots, Hybrid Zoom with an auto-focus and Optical Image Stabilization (OIS) on the RGB lens makes the Huawei P10 a perfect pocket studio, perfect for all photo enthusiasts.
The P10 is equipped with a machine learning algorithm along with Huawei Ultra Memory which loads the most-used apps and services faster, making multitasking easier. EMUI 5.1 also improves touch response with a faster touch control driver and predictive touch tracking. This powerful device is truly a blend of attractive hardware, enriched with the most advanced software.
Huawei is rapidly emerging as an innovative industry leader within the electronics and telecommunications arena, aiming to deliver exceptional services to the rapidly expanding segment of smartphone users in Pakistan, who seek powerful global connectivity. Go grab your master piece in the price tag of just Rs. 59,999 available all over Pakistan in Dazzling blue, Prestige Gold and Graphite Black. The leading telecom operator in Pakistan – Zong is offering a Free 4G SIM + 12GB data with the purchase of every Huawei P10 for the first three months.