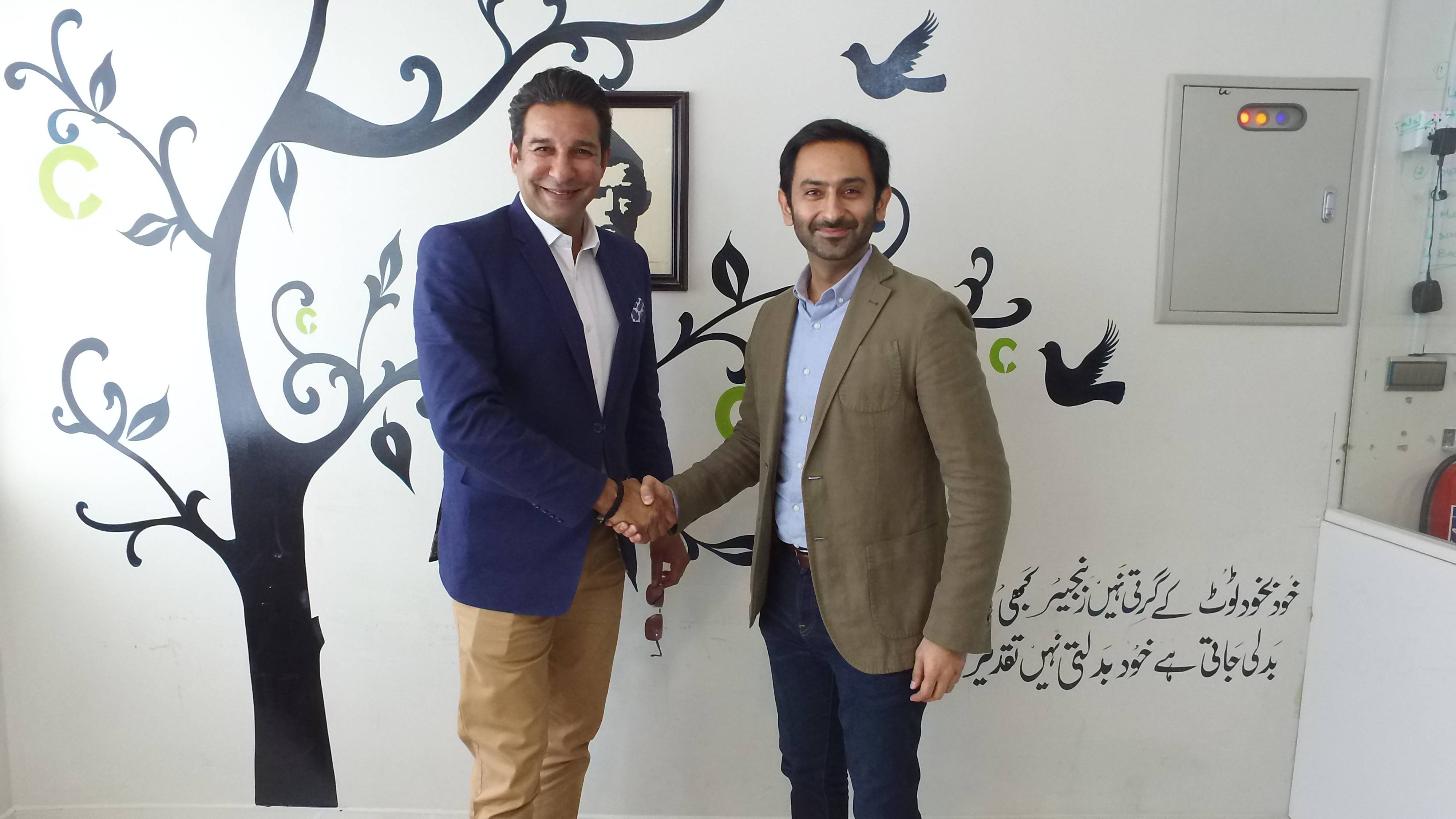 Wasim Akram Appointed Careem's CEO; Announces Major Price Cuts
As his first act of CEO, Waseem Akram announces price cut on GO cars.
Careem, the region's leading ride-hailing app, in an unexpected move announced renowned cricketer Waseem Akram as its honorary CEO. As his first act in the role Wasim Akram announced price cuts on GO cars both in Lahore and Karachi.
Former Pakistani cricketer and left-arm fast bowler Wasim Akram was announced as Careem's new honorary CEO. Post retirement, much like many former cricketers, Akram became a prominent commentator. He then took up the role of coach of Indian Premier League (IPL) side Kolkata Knight Riders and has helped them to be crowned champions in 2012 and 2014.
Wasim Akram seems to be the perfect fit for this position, having head a team before he is ready to take charge of one of Pakistans leading tech companies. In view of this change, MD Careem, Junaid Iqbal stated: I am excited to announce Wasim Akram as our Honorary CEO of Careem Pakistan. He is the perfect cultural fit for Careem. And there is no one more qualified than the Sultan of Swing, Wasim Akram to head Careem Pakistan. I am proud to pass the torch to him and I have full confidence that he will bring out the best in our employees, Captains and Customers."
After being instated as the CEO, Wasim Akram asked both Captains and customers to share one change they would like him to make to Careem given his new authority. Since the announcement, Wasim has looked over comments, experiences and reviews and as a result has decided to complement this change in Careem's structure with a change in prices. As honorary CEO, Wasim Akram has made an executive order to cut prices in Lahore and Karachi. This price cut is only for GO cars where 25% price cut has been applied in Lahore and 20% in Karachi. The drop in prices is significant, fares in Lahore for instance can go as low as PKR 100.
Careem aims to provide reliable, safe, convenient, and affordable means of transport for everyone every day. This time it has provided its customers a price cut that will certainly make travelling less burdensome. Careem is now the most affordable and reliable ride in Lahore and Karachi.