ICAP FACILITATED THE TALENTED STUDENTS TOWARDS THE BRIGHT FUTURE
ICAP FACILITATED THE TALENTED STUDENTS TOWARDS THE BRIGHT FUTURE
(May 23, 2017): The institute of Chartered Accountants of Pakistan participated in the leading Education Expo in all major cities of Pakistan. The ICAP stalls attracted thousands of visitors, including people from various walks of life particularly students and counselors. A number of parents also accompanied their children in the expo at ICAP stall at each station to explore the best available learning opportunities for them.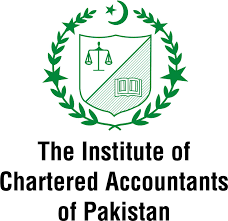 Chief Minister Sindh, Syed Murad Ali Shah visited the ICAP stall and applauded the contributions made by the Institute and chartered accountants to strengthen  the economic development of country and are leading the corporate sector towards success. The minster was briefed that around 25% to 30% of ICAP professionals are spread across the globe and are in high demand due to their professional competence, integrity and drive for professional excellence. He urged the Institute being leading accountancy body of Pakistan help Government of Sindh in attaining the glory of the province within shortest possible time.
It is worth mentioning here that besides giving updated information about the CA stream, fee structure, exemptions and scholarship opportunities etc. a number of students have informed about unique characteristics of CA Pakistan such as global mobility, leadership roles etc. that's helps in removing uncertainties and doubts and helps the students in decision making.
Executive Director ICAP, Mr. Razi Khan stated while addressing to the media on the ICAP stall that the understanding of strengths and weaknesses of an individual can be of tremendous value for their life and making career choices. The awareness for students is invaluable because it will help them to focus on the important things in an optimal way for the successful life. He also informed the students about the career prospects of the Chartered Accountancy profession, its numerous benefits and scholarship scheme as it is one of the most sought-after professional qualifications of the world for talented youth having interest in accountancy, finance and business. He further stated that credibility of ICAP and its members have been a hallmark worldwide due to high professionalism and quality of work. The profession of Chartered Accountancy is open for all who have the courage to take on challenges, aim to seek in depth knowledge and have a desire for achieving excellence. The education expo provided an excellent platform to students for sharing knowledge and, learning from the experiences of the faculty member of different universities.