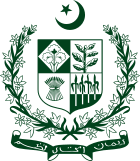 Khawaja Muhammad Asif chairs meeting on distribution and transmission network
Khawaja Muhammad Asif chairs meeting on distribution and transmission network
A meeting under the chairmanship of Federal Minister for Water and Power, Khawaja Muhammad Asif was held today  in pursuance of the Federal Government's resolve expressed at the National Economic Council and Council of Common Interest to take all the Provincial Government on board on matters relating to Power distribution and Transmission.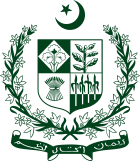 The meeting was participated by Chief Minister Sindh Syed Murad Ali Shah, Minister for Energy for KPK and Punjab and senior officials of the Ministry of Water and Power, NTDC, Provincial Energy departments, All Distribution Companies and NPCC.
The meeting took in-depth view of the present expansion and augmentation of the National Transmission and Distribution system. The meeting was briefed by the Managing Director NTDC regarding new projects that are in various phases of completion to wheel the required energy to be generated with the induction of new generation facilities by the end of this year and start of 2018.
The Distribution companies also briefed the meeting regarding their work in improvement of distribution network. The meeting was apprised that in all most all the distribution companies' work has been carried out to identify bottleneck and solid steps have been taken to remove these. It was apprised that in PESCO, IESCO, GEPCO, LESCO, FESCO, MEPCO and HESCO more than 99% of the bottlenecks and constraints have been removed. In SEPCO and QESCO the work is in progress and by the end of current year their constraints will also be removed.
It was decided by the meeting that matter relating to power purchase from beggas based plants in Sindh and Punjab be taken by the CPPA urgently.
It was also decided that power plants in Chitral, Kohistan and other areas be connected via distribution network and a plan should immediately be chalked out.
It was also decided in the meeting that AMR meters may be installed on government's installations in Sindh government by SEPCO and HESCO.
The meeting also decided that work on Chakdara and Manshera Gird stations be expedited so that voltage and other related issues of the areas may be resolved.
The meeting ended with vote of thanks from the chair.