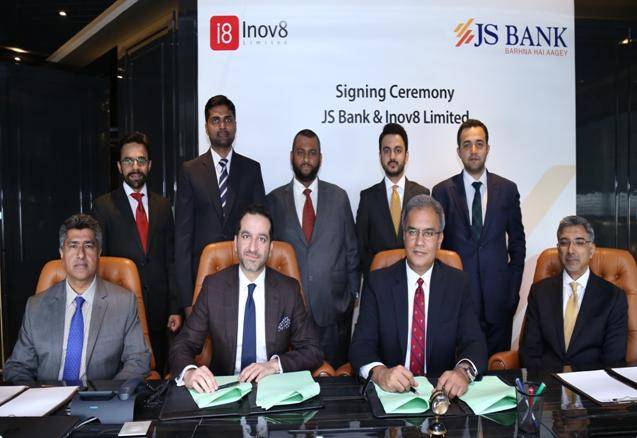 JS Bank and Inov8 Limited Enter into Strategic Partnership
JS Bank and Inov8 Limited Enter into Strategic Partnership
JS Bank and Inov8 Limited have signed two agreements to promote financial inclusion in the industry by digitizing payments, and provide an unmatched digital experience for its valuable customers. The partnership between Inov8 Limited and JS Bank is designed to enable JS Bank customers to conduct internet banking and retail payments through a digital ecosystem, both through the Fonepay platform and JS Mobile, Pakistan's first android banking application.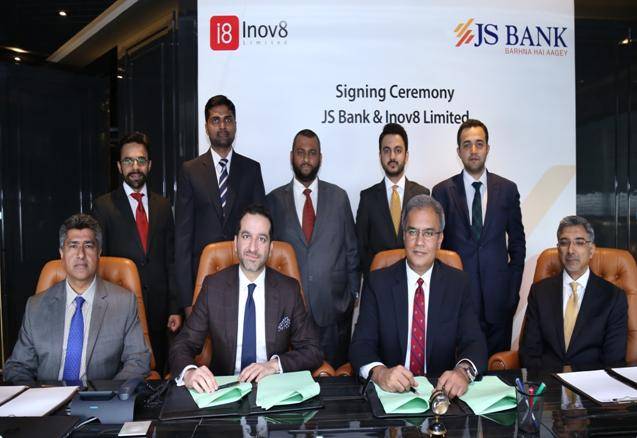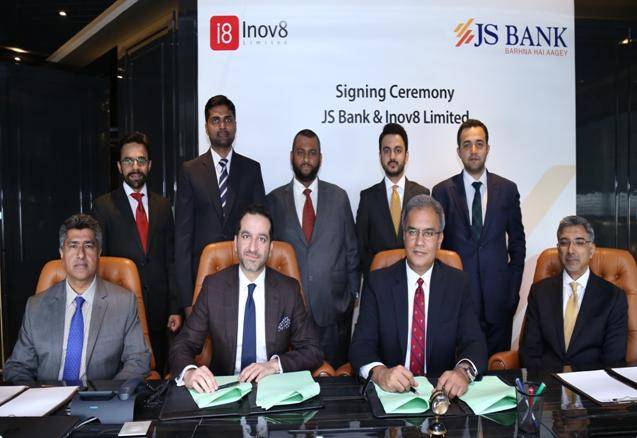 Signing ceremony for strategic partnership between JS Bank & Inov8 Limited was attended by Kamran Jafar, Group Head Corporate Retail Banking Group of JS Bank and Bashir Shiekh, co-Founder & co-CEO of Inov8 Limited along with senior members from both the organizations.
Speaking at the occasion, Mr. Kamran Jafar, Group Head CRBG, JS Bank, said "This partnership with Inov8 for Fonepay and the JS Mobile Banking upgrade emphasizes our dedication towards digitizing customer experiences and bringing the best of technology to our clients".
Mr. Imran Soomro, CIO JS Bank, further added "Fonepay is a revolutionary platform that will go a long way in making our consumer lives easier. We also believe that our Mobile Banking application upgrade will create a proposition far superior to any other in the region, not just Pakistan".
Bashir Sheikh, co-Founder and co-CEO of Inov8 Limited, said "Inov8's leadership in the digital payments space reflects our commitment to a cashless, efficient and convenient future ecosystem of transactions. In JS Bank, we have found a partner that is exceptionally forward looking, while staying true to their customer needs".
JS Bank is considered amongst the fastest growing banks within Pakistan's banking landscape with 307 branches in 152 cities and one international branch. JS Bank is part of JS Group, one of Pakistan's most diversified and progressive financial services groups.
Inov8 Limited is the Region's fastest growing digital payments company and has grown to become a leading partner to banks and mobile operators, both locally and internationally. The company recently secured series a funding of $5.4 million and achieved a valuation in excess of $100 million. Inov8 is the dominant player in the Pakistan market offering next generation products designed to address all facets of the digital financial services and commerce value chains.