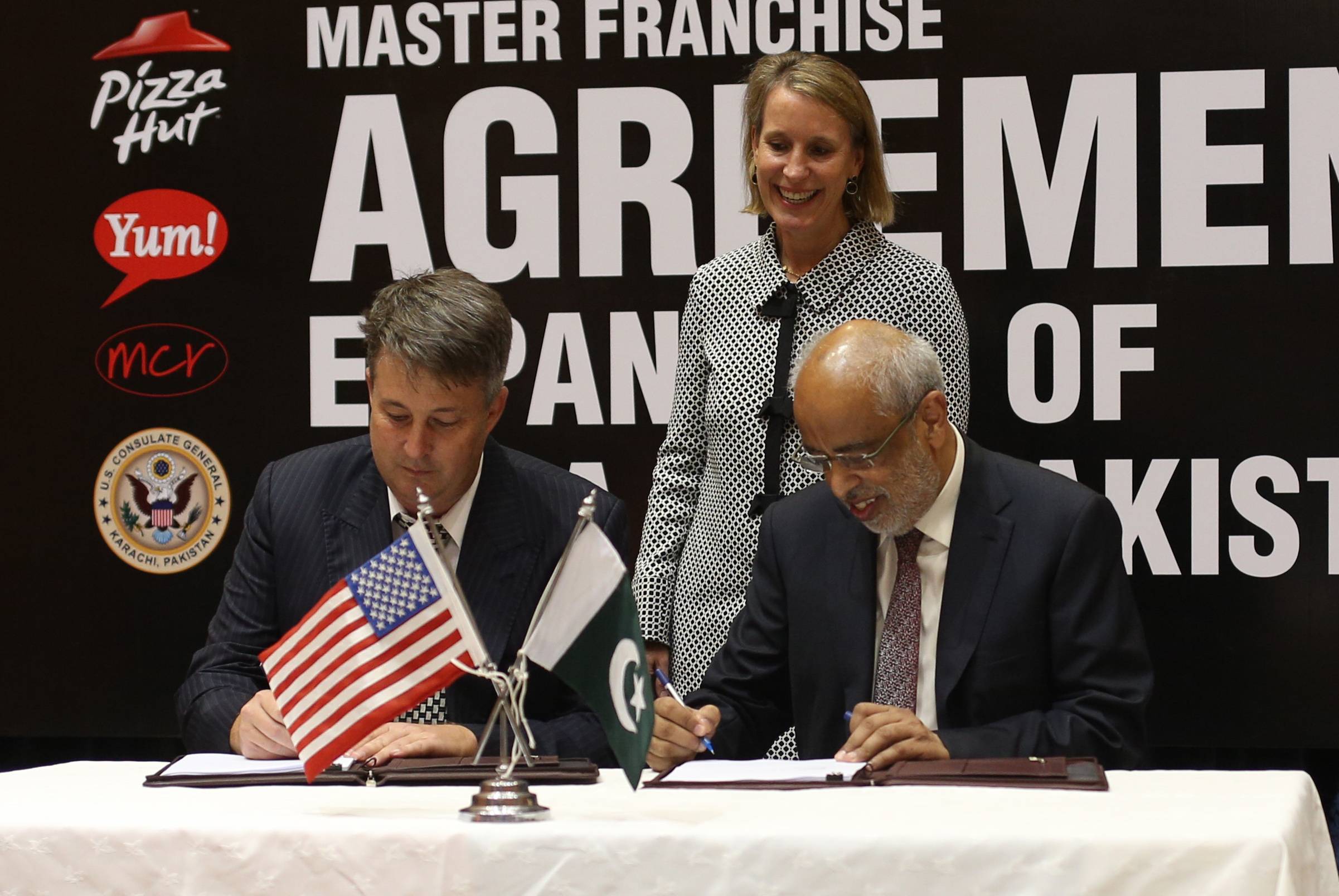 MCR & Yum! Brands Sign Agreement to Expand Pizza Hut in Pakistan
MCR & Yum! Brands Sign Agreement to Expand Pizza Hut in Pakistan
Karachi:  Earlier this evening, Consul General Grace Shelton presided over the signing of a new master franchise agreement between Kentucky-based Yum! Brands and local partner MCR. Aqueel Hasan, President, MCR and Randall Blackford, General Manager, Yum! Brands Middle East signed the agreement on behalf of their respective companies. The agreement commits to an expansion over the next five years of as many as 150 new Pizza Hut units in Pakistan.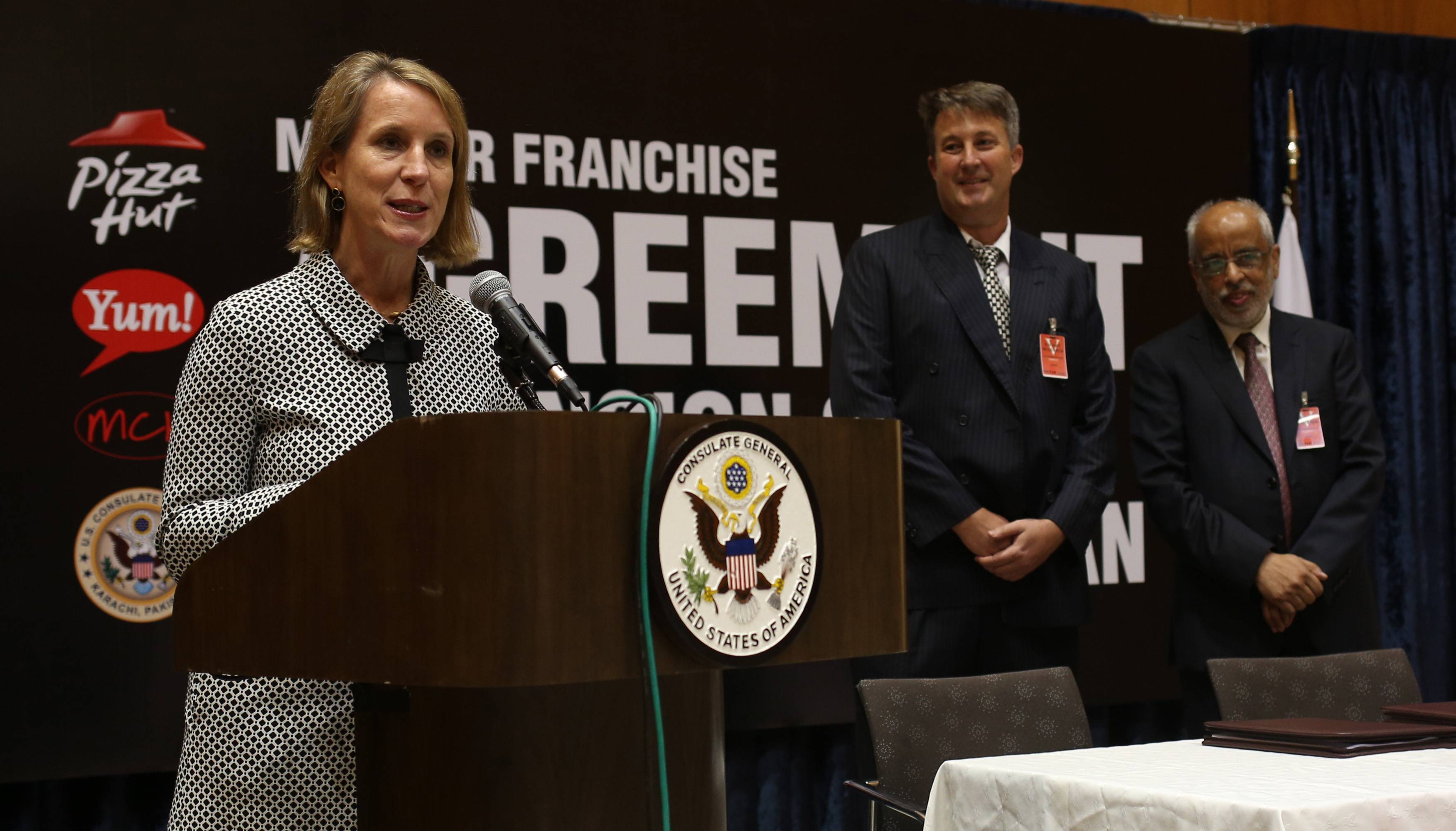 Speaking on the occasion, Consul General Shelton said: "Today we mark another successful American-Pakistani business partnership as we inaugurate this new partnership between MCR and Yum! Brands, we are happy to celebrate Pizza Hut's growth as the largest restaurant chain in Pakistan."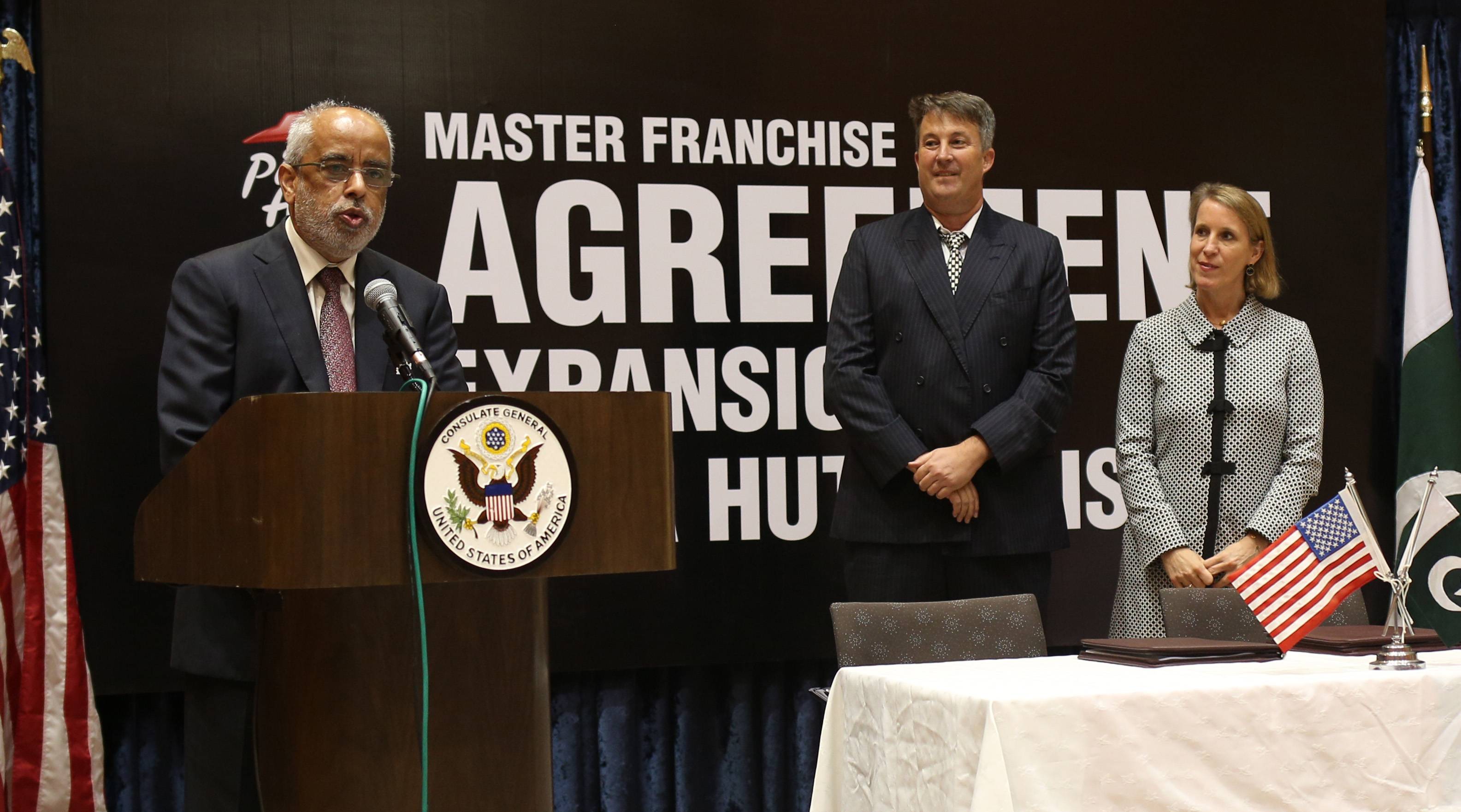 After signing the agreement, MCR President Aqueel Hasan said "Today is a big day for all of us – and we are proud to be embarking on this landmark agreement which takes our partnership with Yum! to a new level. With 74 outlets operational countrywide, Pizza Hut has become the first fast-food chain in the country to go public and our next target is to to take Pizza Hut to all districts of the country."
Yum! Brands – a Fortune 500-company – owns the restaurant brands KFC, Pizza Hut and Taco Bell.