Current Export Portfolio Marred By Lack Of Diversification: APBF
Current Export Portfolio Marred By Lack Of Diversification: APBF 
(Lahore June 16th, 2017)- The All Pakistan Business Forum president Ibrahim Qureshi has stated that a National Export Growth Strategy with ownership at the highest level and full commitment from the government is essential to control decline in export in the short term, transforming the export sector structurally in the long-term.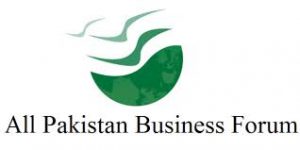 He said that the Strategic Trade Policy Framework 2015-18 has already identified the focus products and focus markets, which can help turn around exports in the short term.
He said that the current export portfolio is marred by a lack of diversification, as few products are exported by some exporters to limited markets. So, a major enhancement in exports requires huge and wide structural reforms.
He urged the government to take business community on board, who are the real stakeholders, in preparing policies to enhance exports so that fast widening trade deficit could be reduced, which is prerequisite for economic growth.
He suggested the relevant government departments to join heads with the private sector for finding out a methodology for increasing the exports of the country.
International image building is the need of the hour with complete overhauling of TDAP, besides formation of new trade specific export promotion agencies having independent budgets and policies.  He said that though energy shortage and law and order kept the economy hostage during the last many years, the government has a clear vision on the economic issues, which would help resolve their problems at the earliest.
He said that a quick turnaround can come from increasing competiveness of the existing export base and demand-led production of agricultural products, especially high value agriculture products.
The long-term strategy needs structural reforms of the entire export sector, including high tech and innovative products, value-added exports commodities and market diversification towards unexplored markets like South America and Africa.
APBF president urged the government that all stakeholders be taken on board while preparing industry-related policies, and asserted that industrial estates be exempted from loadshedding of electricity to meet the local market and export targets, which are presently facing loadshedding of 10 hours.
He asked the government to get input from the private sector on policies and encourage public private partnership to stimulate various government organizations. He also expressed concern over undue interference of Social Security Department, EOBI and Labor Departments and pointed out that tax refund claims were unduly delayed. Calling for establishment of more technical institutions, he said existing technical institutions were not competing the fast growing population of the country.
He said if the government fails to respond to private sector's call, the economy will continue to slide ultimately resulting in closure of industry and trade.