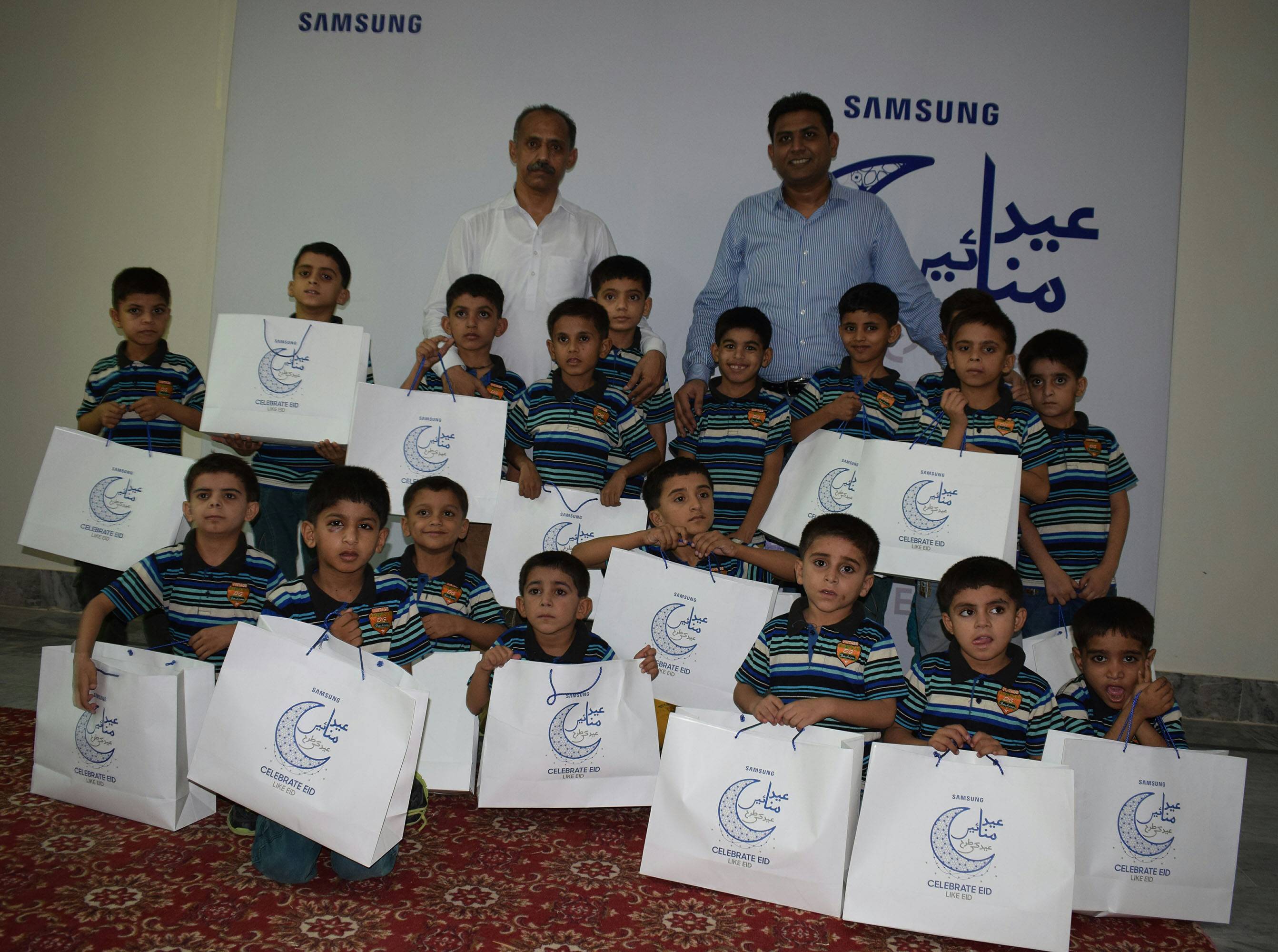 Samsung shares Iftaar & gifts with orphans in Sukkur & Hyderabad
Samsung shares Iftaar & gifts with orphans in Sukkur & Hyderabad
Sukkur – 19th June, 2017: Samsung is once again going beyond its passion for creating innovative technologies. This global electronics leader is contributing towards social-development to improve the quality of life for the poorest segments. During Ramadan, the company is pursuing a 'Corporate Social Responsibility' (CSR) campaign titled; 'Let's Celebrate Eid like Eid' – with a philanthropic spirit. During Ramadan, numerous teams of Samsung employees and their families will be visiting different orphanages and shelter-homes for old people, located in many cities, to provide sumptuous iftaar-dinners and generous gifts to the deprived citizens.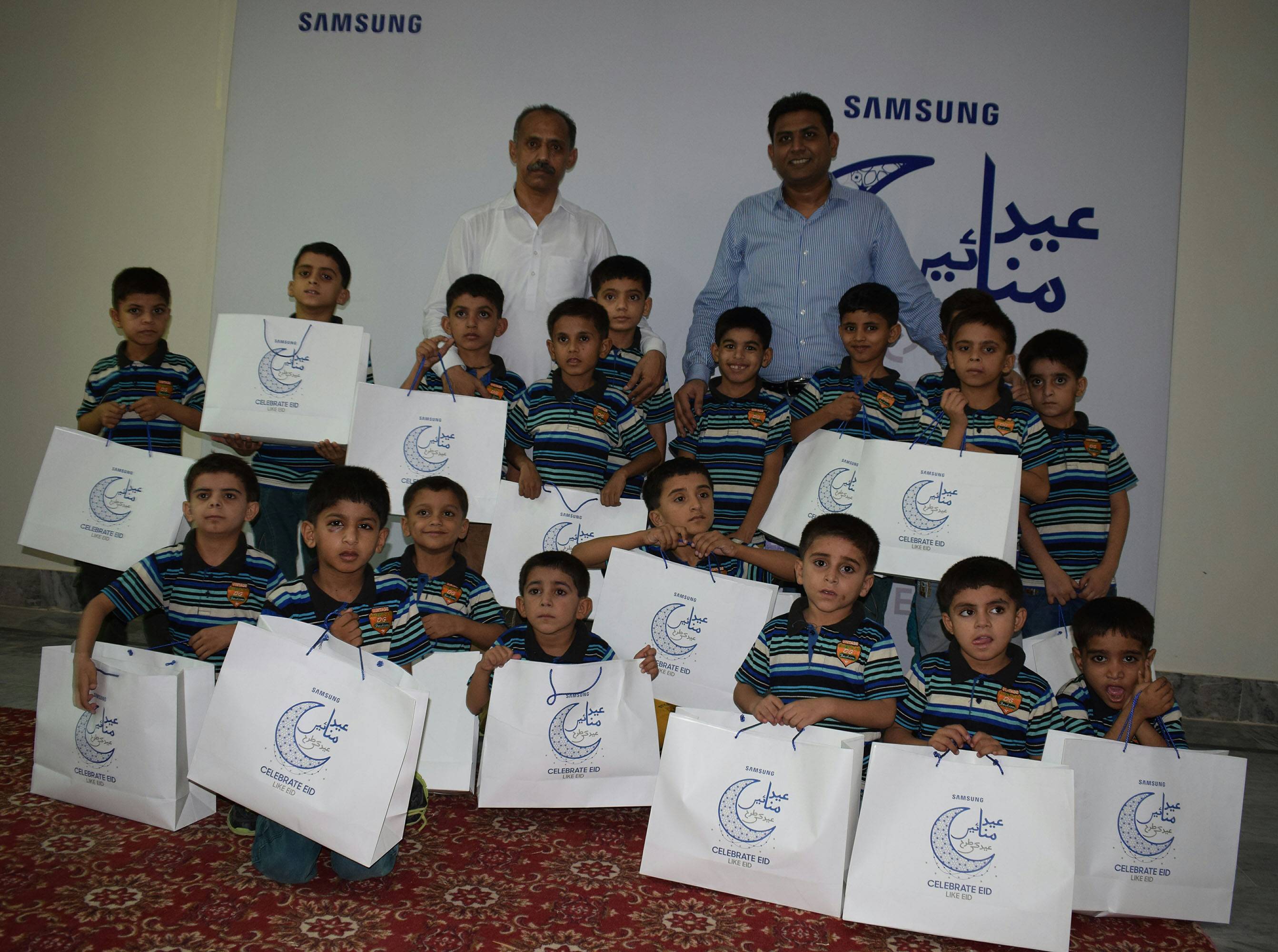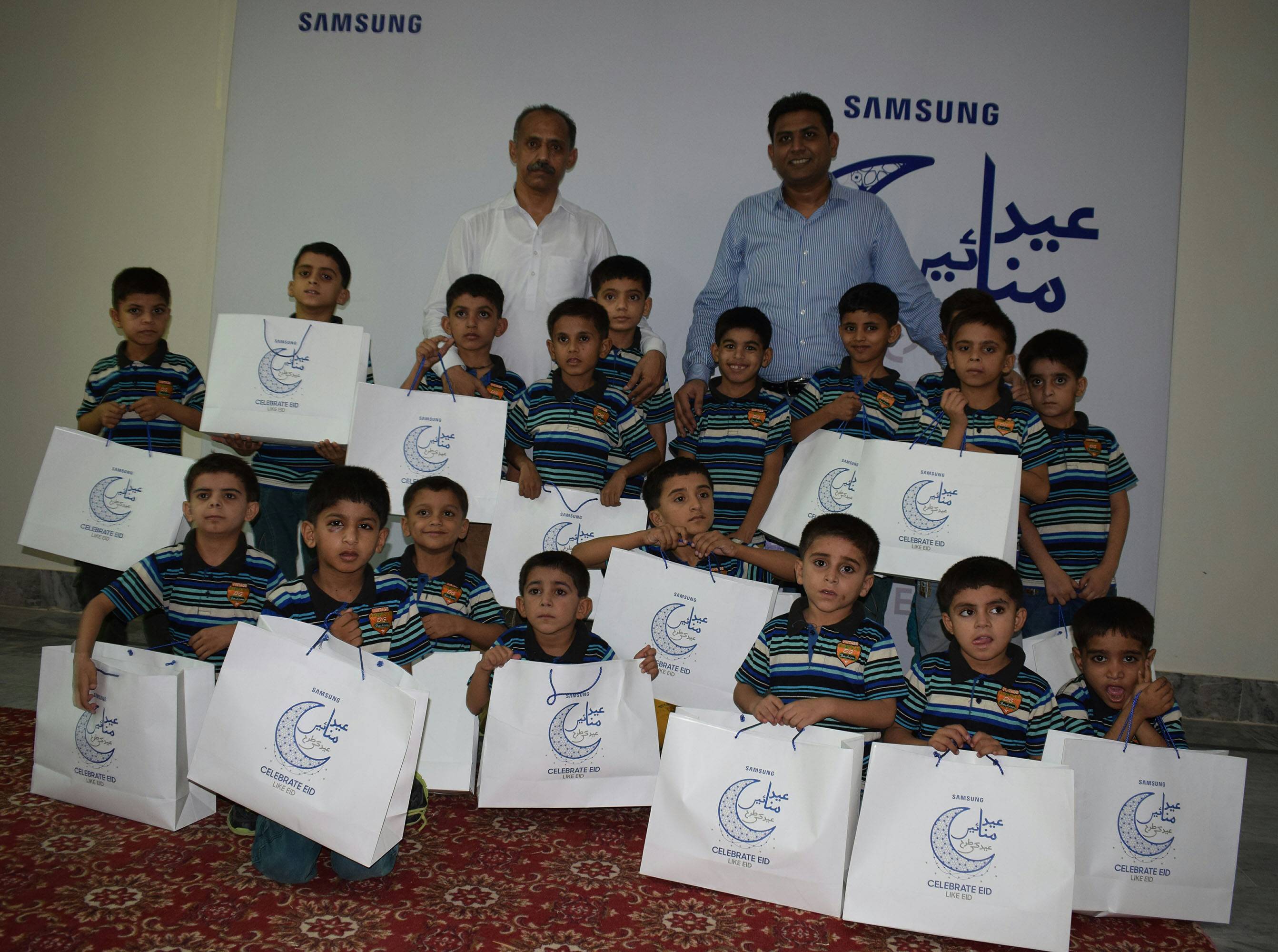 Proceeding with this initiative, the teams from Samsung recently visited philanthropic institutions in Sukkur and Hyderabad namely: 'Pakistan Sweet Homes' on Airport Road Sukkur and the SOS Children's Village in Jamshoro, Hyderabad. All the orphans expressed their delight and heart-felt appreciation on receiving a large number of valuable EID gifts like; Toys, Clothes, shoes and Bangles, besides applying Mehndi (Henna) on the children's hands. Delicious Iftaar-meals were also served. Similar events have already been held in Islamabad, Faisalabad, Lahore and Multan earlier. With this activity, Samsung wants these impoverished citizens to gain more confidence and feel that they are a vital part of the society.
The Managing Director of Samsung Pakistan & Afghanistan – Mr. Joony Kim stated that: "We are really excited to share these memorable moments with the unfortunate people, to bring smiles on their faces during the blessed month of Ramadan. Being a socially-caring organization – Samsung is inspired to provide opportunities for progress and happiness to the deprived segments of the society too. This humanitarian activity reflects our vision and culture to raise the standard-of-living for everyone, while creating revolutionary technologies for socio-economic growth. We really appreciate the social contributions of these marginalized citizens.
Samsung Electronics has always been at the forefront of social-development and humanitarian gestures. Some of its notable initiatives include; Disaster-relief programmes, Donation of hi-tech Echocardiography machines and one Ultrasound Color Doppler machine to the Jinnah Hospital Karachi. Samsung also donated well-equipped mobile-health units running efficiently in Punjab and KPK providing Free-of-Cost healthcare and treatment to thousands of poor patients. As a result, the company has received numerous prestigious awards in the categories of; 'Public-Health & Safety', 'Community Development & Services', 'Technology' and 'Innovation'.