HUAWEI Mobile phones are always young and never lags
HUAWEI Mobile phones are always young and never lags
Lahore July 31st, 2017: It is a fact, rather a complaint that the older a smartphone, the slower it gets in term of speed and processing. HUAWEI, a global technology leader has finally developed a smart method to investigate this phenomenon thoroughly and remedy it, in coordination with Connect.
The top teams of HUAWEI's Research & Development have been encountering this problem for a while now, where a fresh new phone works seamlessly until a few months and then it starts slowing down and lagging. HUAWEI seems to have found a way to overcome the gradual slowdown of smartphones with a project called "Stay fast". Dirk Waasen – Chief Editor of Connect, and his technical manager Bernd Theiss, took a closer look into the project.
The thriving developers at HUAWEI have analyzed the problem and have found the root causes. They were able to find software solutions that would maintain the performance of a smartphone far better than what was previously possible, regardless of the large amount of data and a high degree of utilization.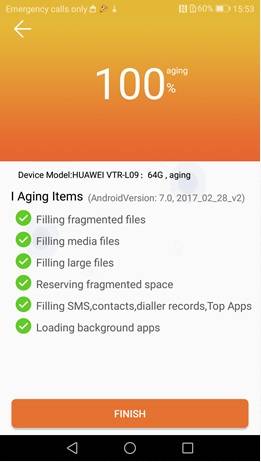 With special optimization of the software, HUAWEI wants to ensure that the smartphone optimally adjusts to the services preferred by the user. The concept with which HUAWEI intends to keep its smartphones forever young includes the optimization of the memory and the preference of frequently used apps. To counter the troublesome slowing down of the smartphone, HUAWEI relies on a "machine-learning" system.
Over time, this algorithm supposedly learns to predict the usage behavior of the smartphone owner with increasing accuracy. Knowing which app is needed when and how often is crucial for a multitasking system, if multiple applications use the same processor, memory, graphics processor, and the same radio interfaces. After the reset to the factory state, the smartphone is filled with different file types using the MyBench app. Smaller files are then deleted again to fragmented memory. This simulates a part of the aging process.
The current Huawei top models P10 and P10 Plus show that "Stay fast" works well. With an average response time of 0.64 to 0.69 seconds, they implement user inputs fast in the ten tested disciplines; the artificial aging reduced the performance by 10.6% to 12.4%.
Huawei is rapidly emerging as an innovative industry leader within the electronics and telecommunications arena, aiming to deliver exceptional services to the rapidly expanding segment of smartphone users in Pakistan, who seek powerful global connectivity.