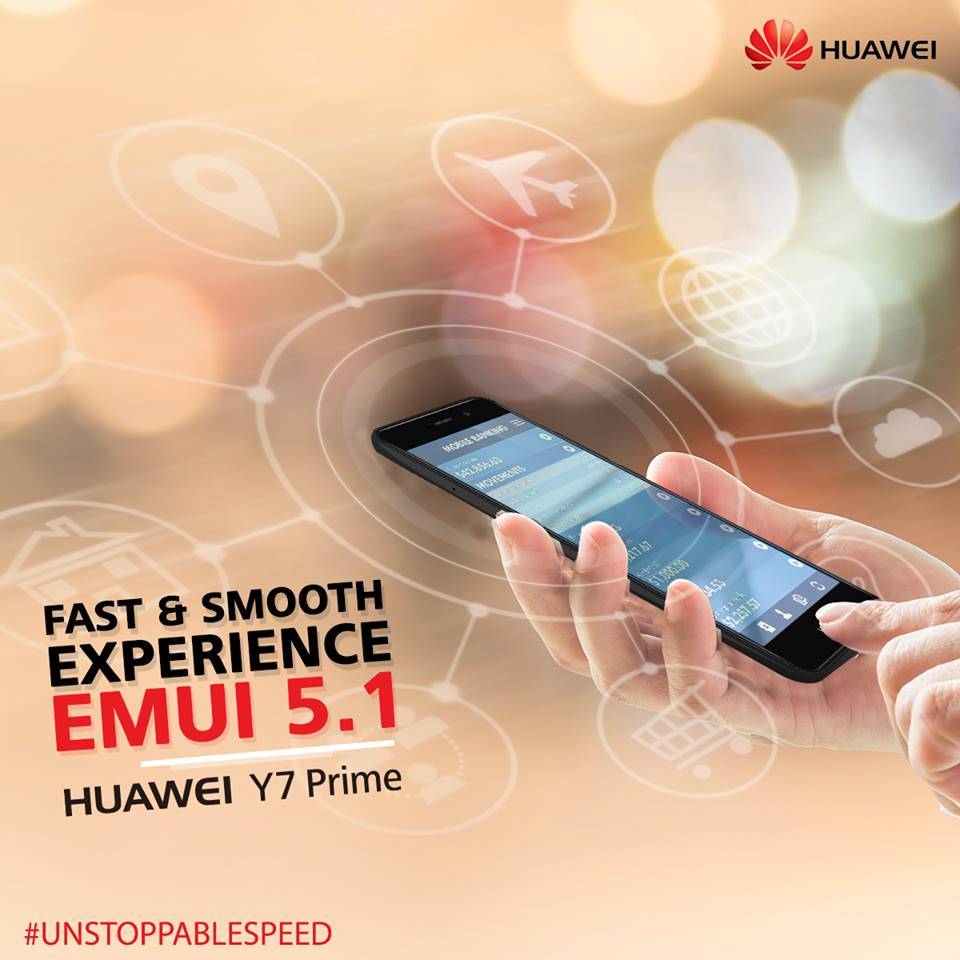 EMUI 5.1 enriches the true potential of HUAWEI Y7 Prime
EMUI 5.1 enriches the true potential of HUAWEI Y7 Prime
August 22nd, 2017 – Lahore – The newest member of the beloved Huawei Y series, the Huawei Y7 Prime is an absolute beast when it comes to a smooth performance; from its robust battery, to its powerful processor, to its sexy sleek design and its upgraded Emotion User Interface (EMUI) 5.1 by which 90% of frequent actions can be completed in 3 steps.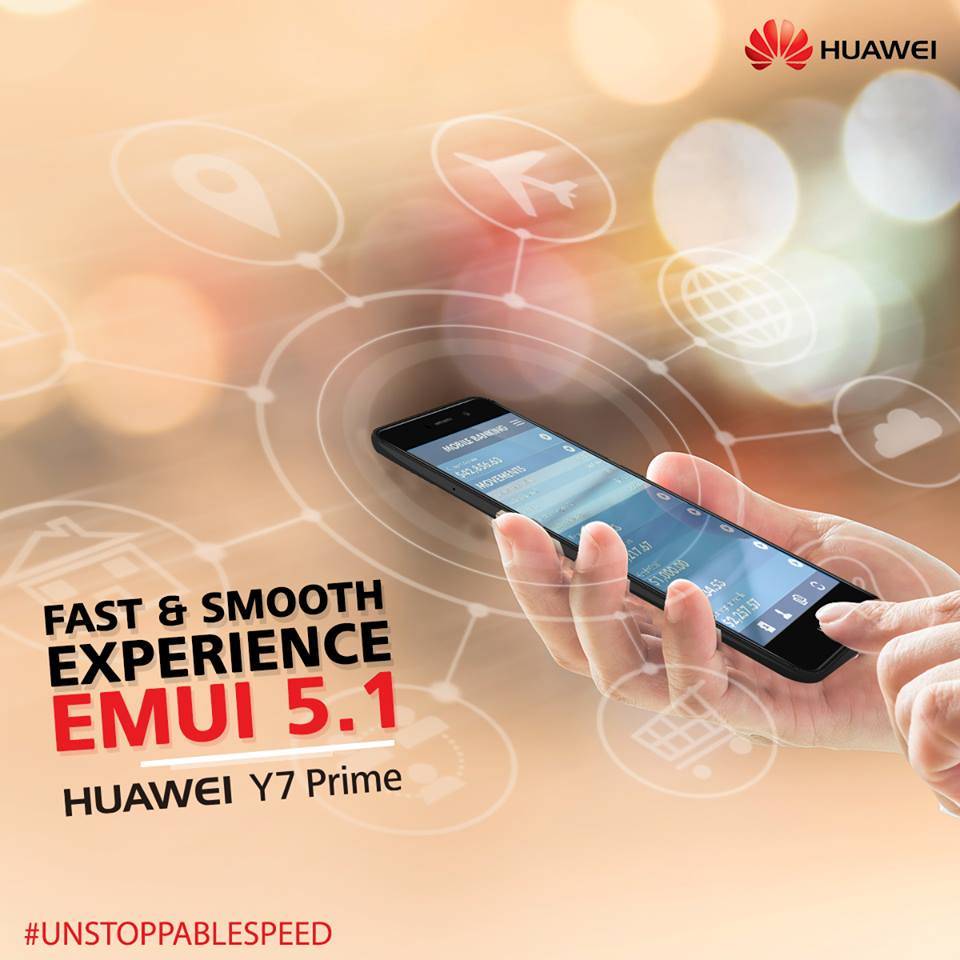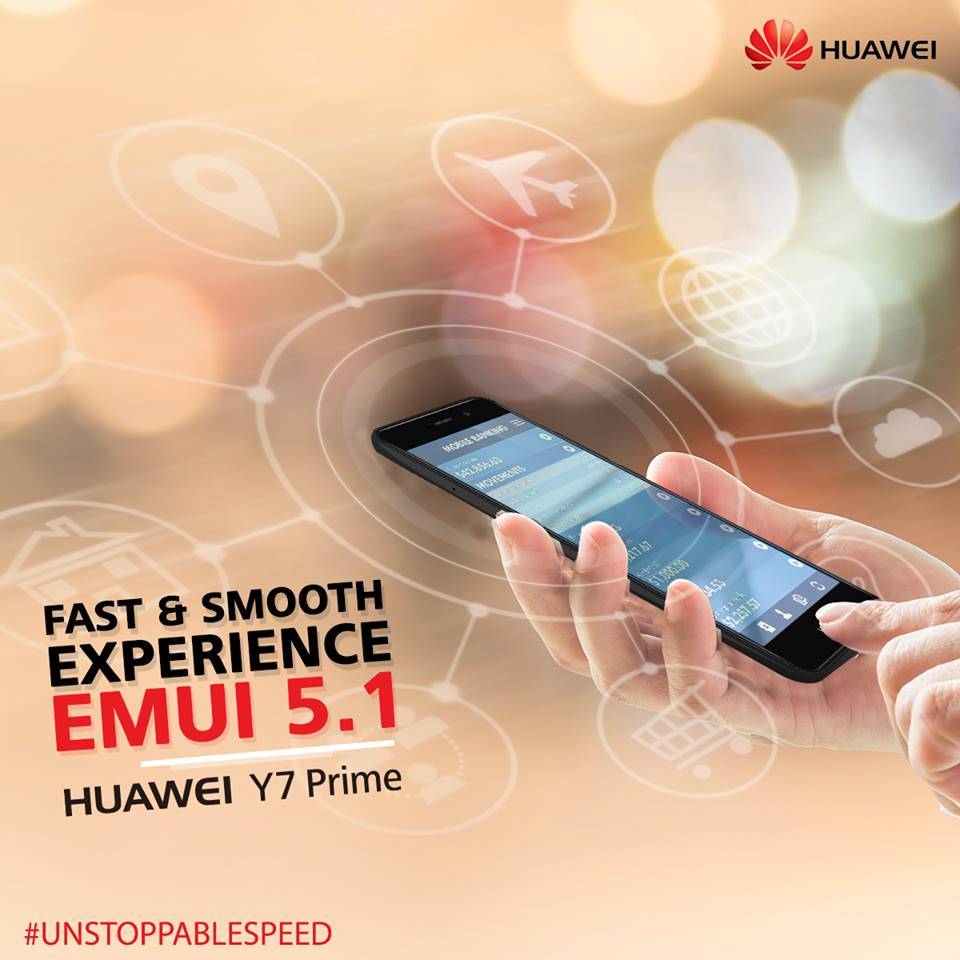 In order to get better perception, prediction and resource allocation of resources for smooth experience, HUAWEI EMUI introduced Artificial Intelligence (AI) to achieve intelligent perception through machine learning. By studying user's behavior, Y7 Prime will have a better understanding of user's habit over time, accurately predicting the behavior of user and allocating resources to avoid cold boot. In fact, Y7 Prime can predict 85% of user's behavior and speed up boot time by 20%.
In Y7 Prime, EMUI 5.1 defragments actively instead of passively, enhancing memory allocation efficiency by 30%. The difference is prominent when multiple tasks are processed simultaneously. The system is able to perceive apps' demand for memory in a real-time sense, whereby using HUAWEI's proprietary memory fragmentation computation model to perceive fragments in memory.
EMUI5.1 also uses a high-compression-ratio algorithm by increasing the ratio to at least 50%. EMUI5.1 adopts HUAWEI's proprietary speedy memory release technology to recover memory rapidly, effectively and stably, taking less than 1 second in contrast to 12 seconds in the past.
HUAWEI EMUI5.1 adopts HUAWEI Ultra Response solutions and optimizes the touch screen driver from the kernel. It simultaneously predicts users' touch based on their habit and does image rendering at the same time based on Kirin 960, making screen fly with your fingers, similar to a response time as fast as iOS.
To add on the wonders EMUI 5.1 does, HUAWEI Y7 Prime offers a powerful Qualcomm 1.4 GHz Octa-core processor, plus 3GB RAM and 32GB ROM, making sure every application runs smoothly. The Huawei Y7 Prime is equipped with a 5.5" HD display featuring 2.5D glass, allowing for stunning colors and graphics.