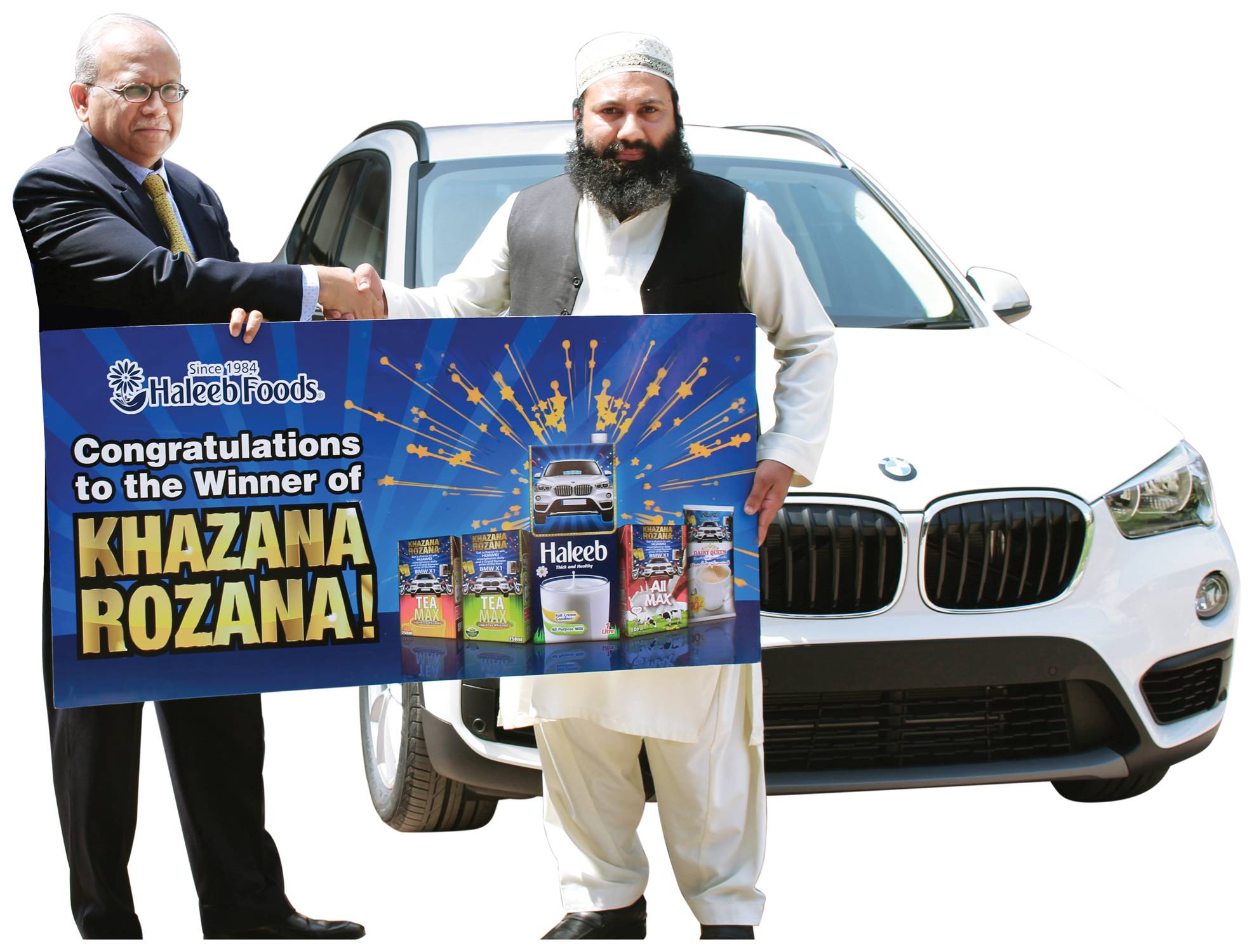 Haleeb announces BMW X1 Grand prize winner of Khazana Rozana
Haleeb announces BMW X1 Grand prize winner of Khazana Rozana
CEO Haleeb congratulated the winner and said: "Khazana Rozana campaign was an effort from our end to acknowledge the constant support of our consumers and we are happy that we gave away many prizes to the lucky winners. This campaign gave us an opportunity to interact with our valued customers."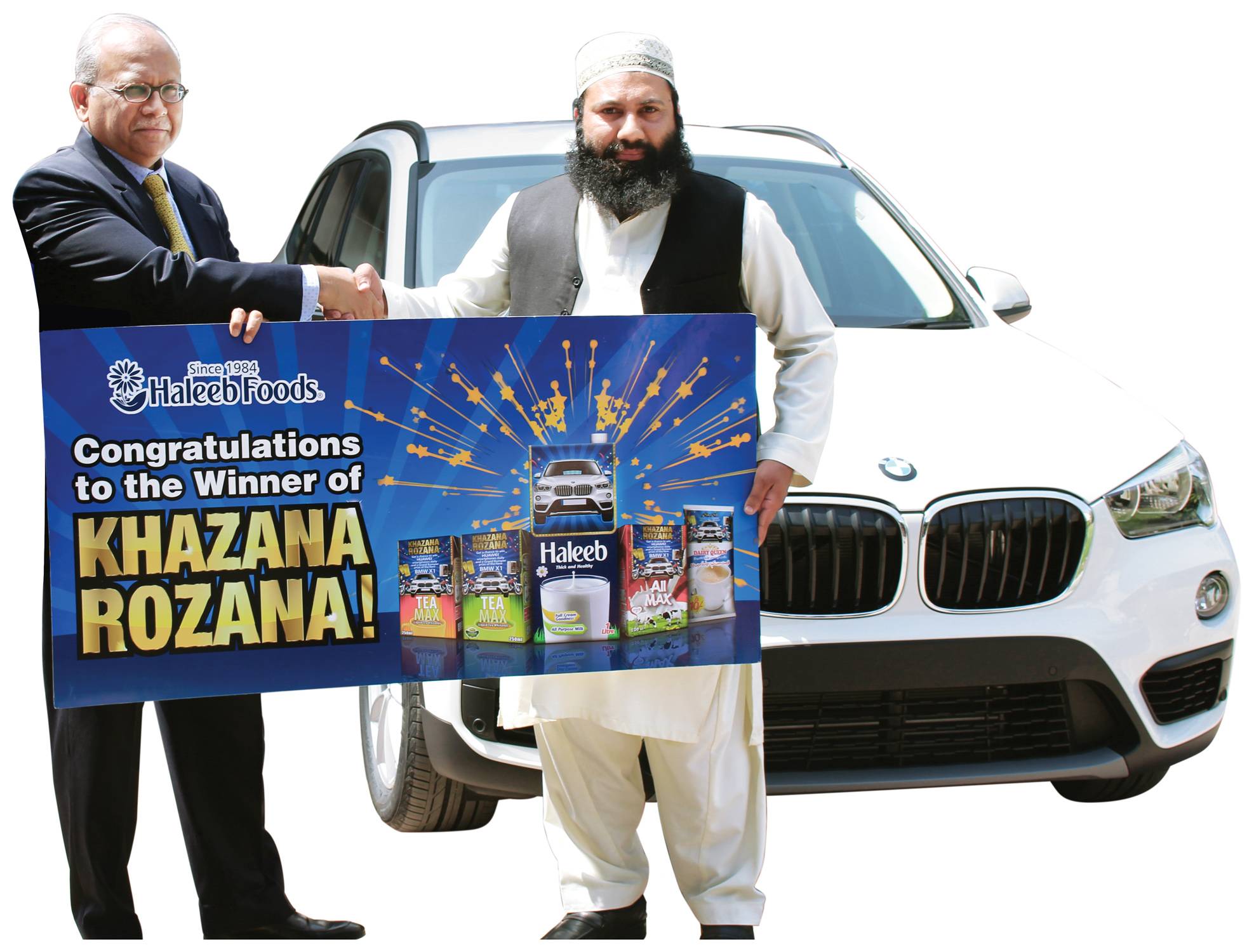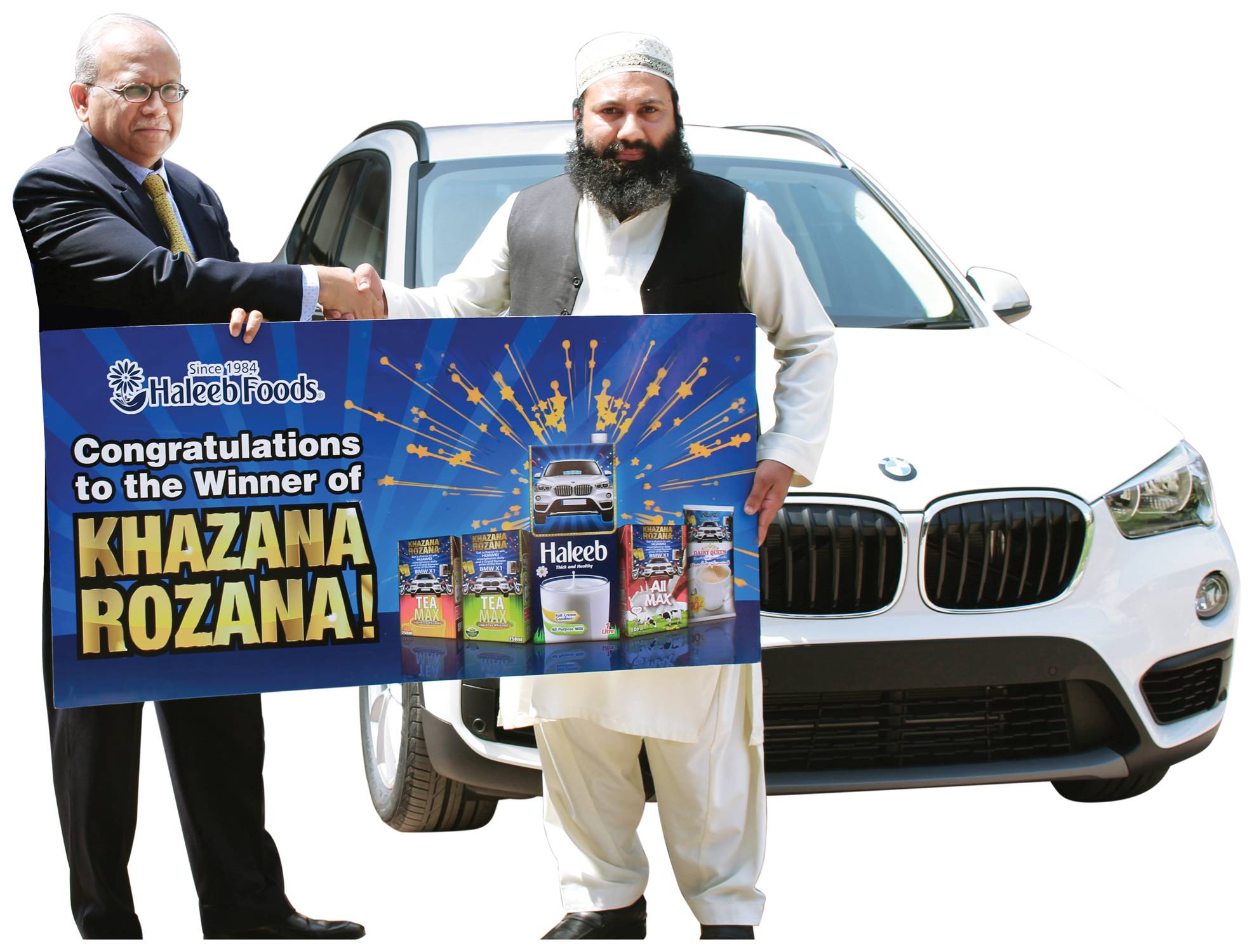 Lahore: Aleem Ahmad, a resident of Gujranwala, won the Grand bumper prize of Haleeb Khazana Rozana campaign and received the all new BMW X1 by Haleeb Foods CEO Syed Mazher Iqbal at a ceremony held at Haleeb Head Office in Lahore.
The overjoyed winner expressed his thoughts and said, "I don't have words to express my feelings, but surely this is the most exciting moment of my life. My motorcycle broke down a few weeks ago and I was worried about the conveyance. Though, it wasn't in my wildest of dreams that I will get a brand new BMW. I was already a fan of Haleeb milk and used to recommend it to others but now I am thankful to the company for such a great gift. I will be a lifelong consumer of Haleeb and I pray for its success always."
Hundreds of thousands of people participated in the campaign by sending the QR code written on the packs of Haleeb Milk, Dairy Queen, All Max and Tea Max. Smartphones, bikes and gold were among the various prizes distributed during the campaign.