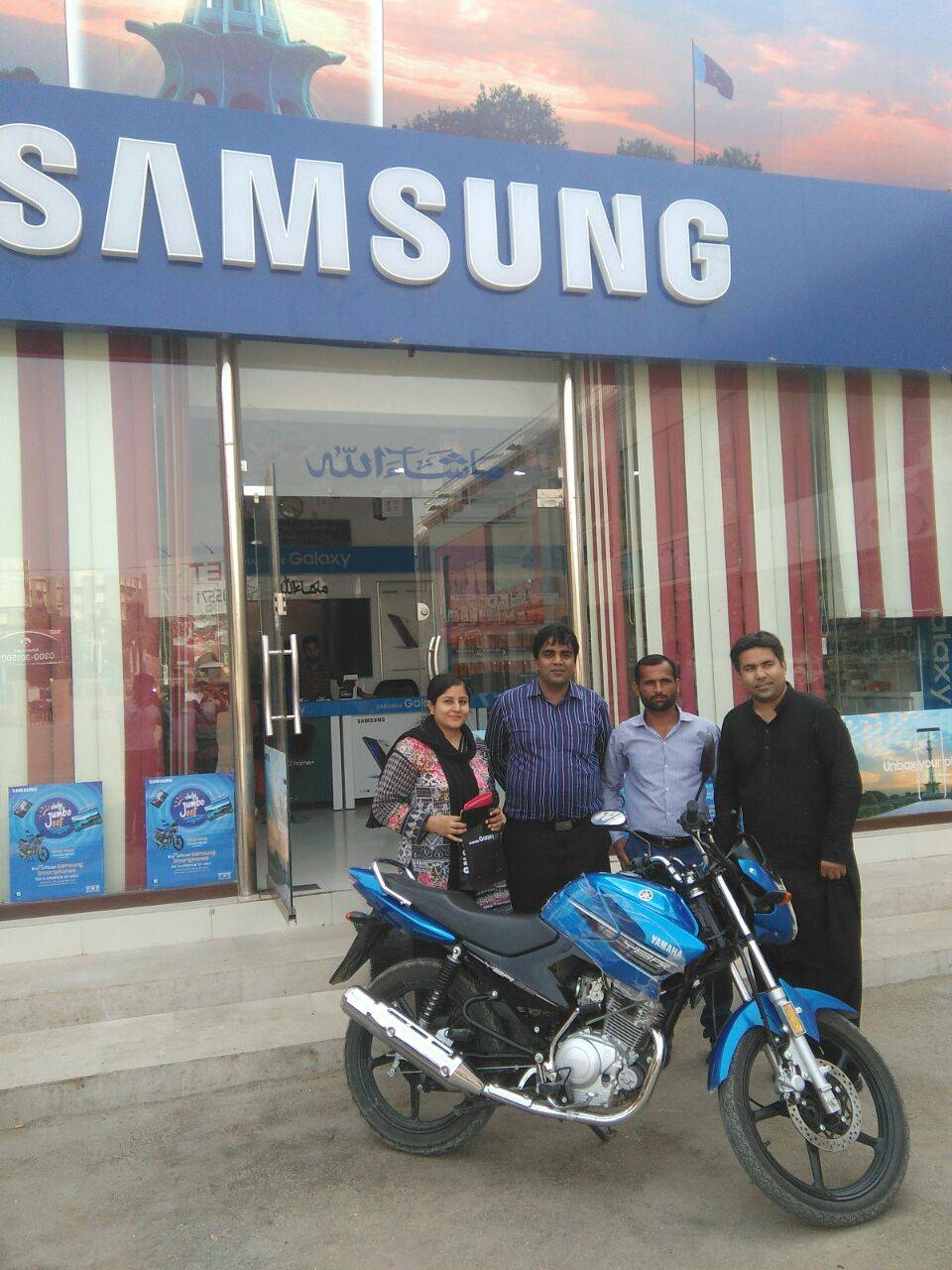 Samsung make winners to Karachi & Hyderabad Mobile consumers through Daily Jumbo Jeet scheme
Samsung make winners to Karachi & Hyderabad Mobile consumers through Daily Jumbo Jeet scheme
Lahore: August 03, 2017 – In a recent chain of events, Samsung Pakistan has been carrying out its exciting promotional activity called 'Daily Jumbo Jeet' at various cities in Pakistan. The most recent ones were held in Karachi and Hyderabad; in both the cities a lucky winner won the grand prize which was Yamaha YBR 125CC motorbike.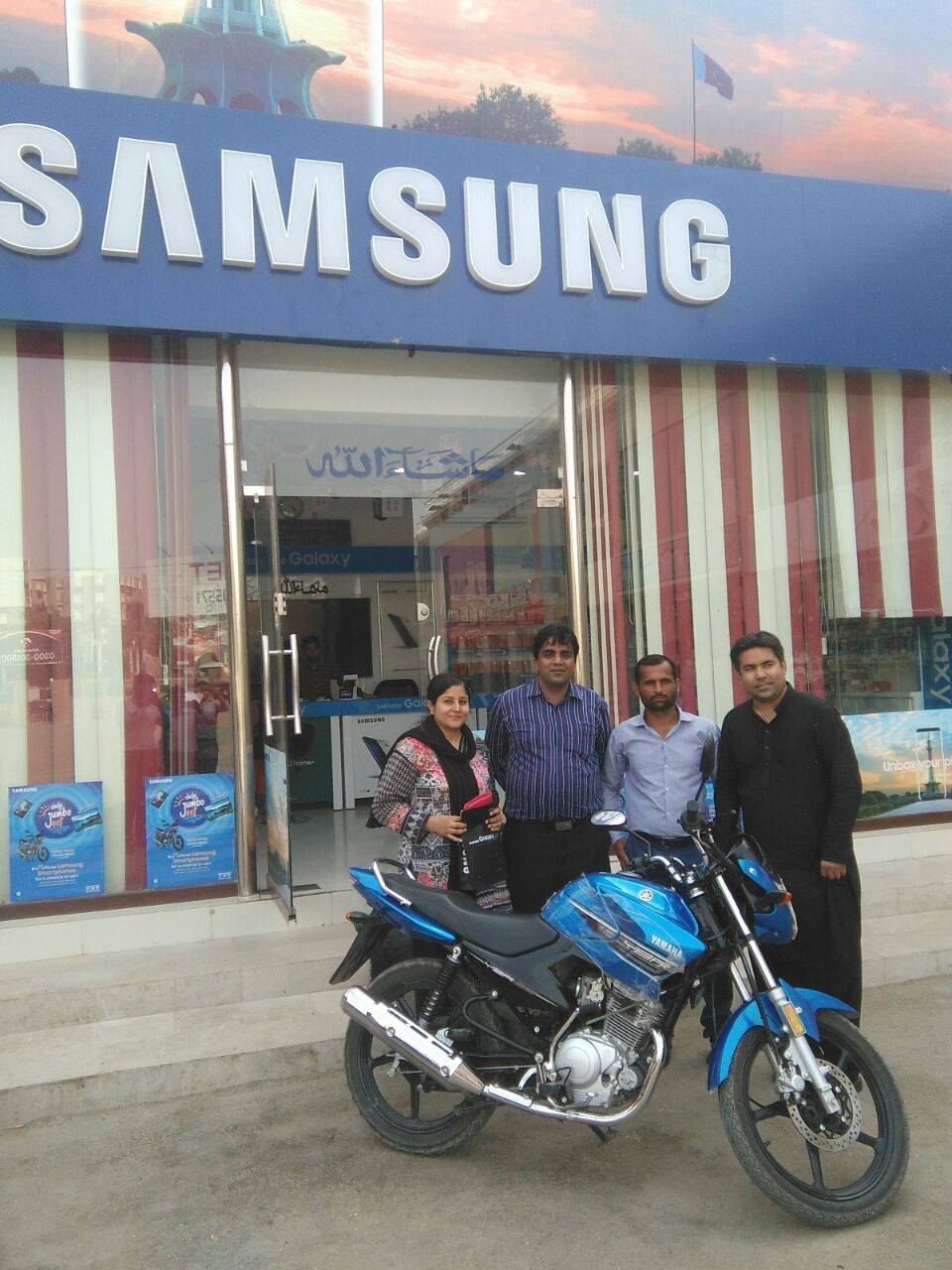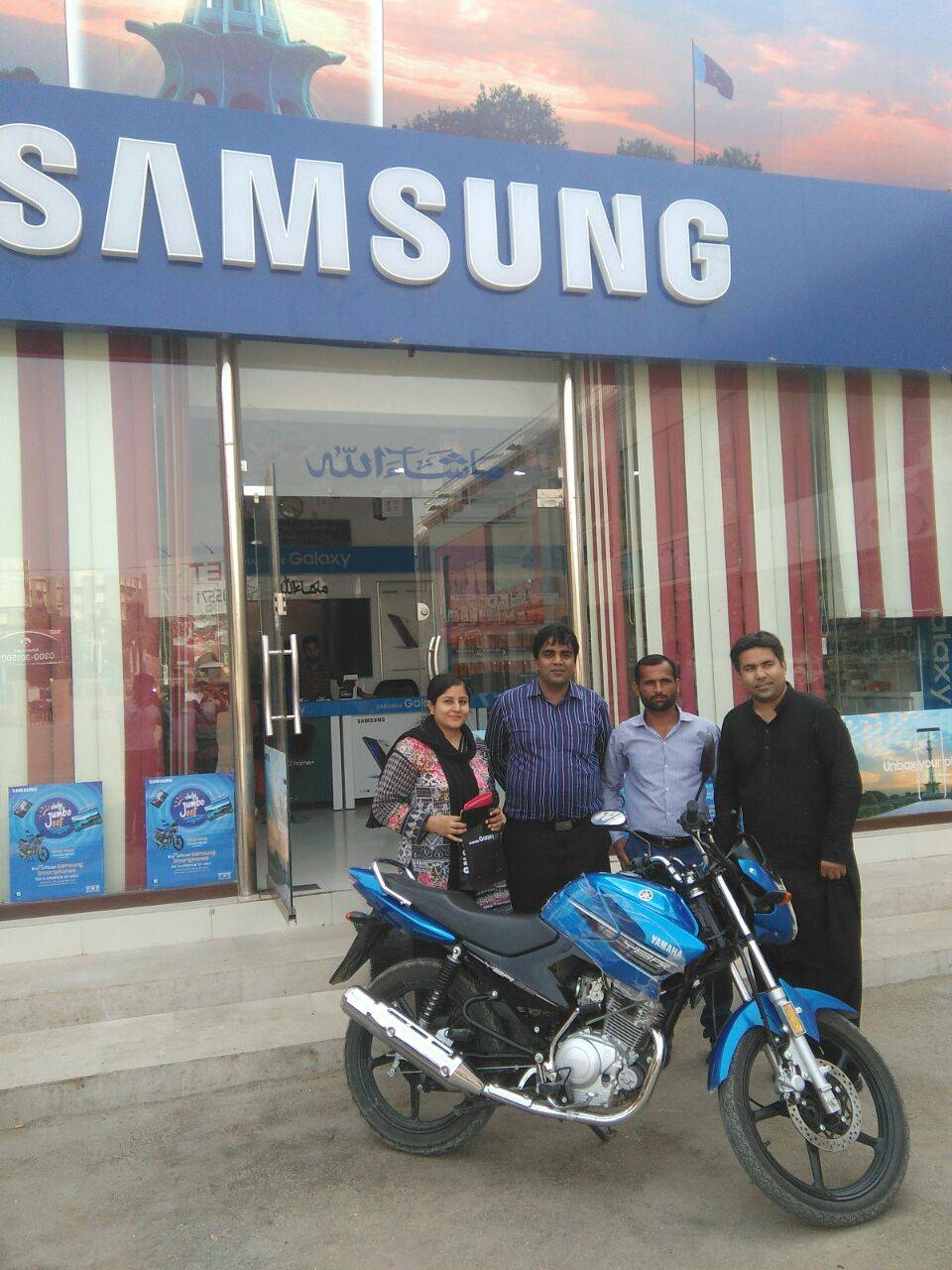 Samsung 'Daily Jumbo Jeet' was basically carried out in different cities with the objective of rewarding the loyal customers and retailers of Samsung. Customers simply had to purchase a Samsung smartphone and enter the lucky draw to win exciting prizes such as; Yamaha 125CC Bike, Samsung 32" LED TVs, T-285 Tablets and cash vouchers up to Rs. 5000 winner.
Head of Samsung Mobile Samsung EC Pakistan – Mr. Umar Ghumman stated: "Samsung has assumed a vibrant role to be a consumer-focused organization that seeks new opportunities to reward its customers, while providing them with the most innovative products to enable a modern lifestyle and powerful connectivity around the globe. With the Daily Jumbo Jeet promotional offer, we want to give our consumers and retailers both a chance to win high-valued prizes."
The customers and distributors all across Pakistan took full advantage of this promotional activity, whereby participating enthusiastically. In order to reward the retailers, Samsung gave a Tablet to every retailer whose customer won a Bike or an LED TV from his shop. A cash voucher of Rs. 5000 was also given to the Promoter deployed by Samsung, at the Shop where the purchase is made.