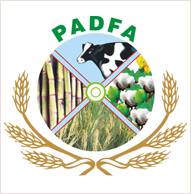 Pakistan Dairy Association clarifies misconceptions on Tea Whiteners
Pakistan Dairy Association clarifies misconceptions on Tea Whiteners
Islamabad, September 13, 2017: Representatives of Pakistan Dairy Association (PDA) met with Senator Mian Muhammad Ateeq Shaikh, member Senate Standing Committee on Science & Technology and explained that tea whiteners are free of any chemicals or harmful substances.
PDA wanted to clarify the misconceptions that exist and have been promoted about packaged dairy over the last one year. The senate Standing Committee of Science and Technology met last week and raised concerns about manufacturing and selling of substandard tea whiteners.
The PDA representatives clarified that tea whiteners, also known as creamers are globally approved products that are composed of Milk Solids Non Fats, Vegetable Fats, internationally approved & permissible food ingredients. Hence tea whiteners are free of any chemicals or harmful substances and completely safe for tea and coffee making. They said that tea whiteners are manufactured and sold by large responsible corporates who ensure the highest quality standards in manufacturing.
Vegetable fats in tea whiteners have many benefits like no cholesterol, better consistency, better mouth-feel, good product stability, good taste and more economical cup of tea.
On tea whiteners, the team confirmed that there are no harmful chemicals ingredients and consumers should use tea whiteners in their tea or coffee confidently. The team invited Senator Mian Ateeq, and other members of the Senate Standing Committee on Science and Technology to visit their manufacturing facilities to gain complete confidence on the safety of the process.
PDA recommended that in the next standing committee meeting, the members should get an independent viewpoint by inviting a senior member of Pakistan Society of Food Scientist and Technologists.
Senator Mian Muhammad Ateeq Shaikh said, "I have had detailed discussions with members of the PDA, and through explanation of the recipe, processing and composition of tea whiteners accompanied with scientific evidence, they have clarified that the tea whiteners are perfectly safe  and suitable for all ages of tea consumers.  I have also assured PDA that we will give them the opportunity to present their facts in the next senate committee meeting for issuing a clarification statement."