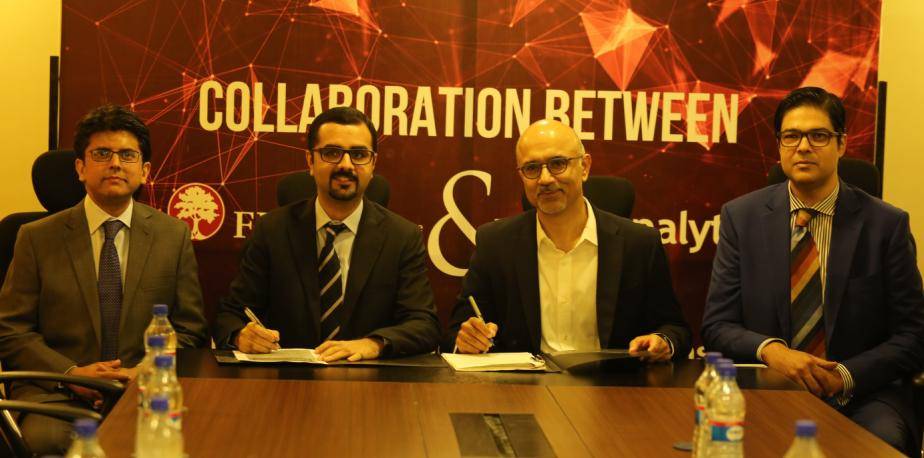 FINCA ENTERS INTO STRATEGIC PARTNERSHIP WITH ANALYTICS PVT LTD
FINCA ENTERS INTO STRATEGIC PARTNERSHIP WITH ANALYTICS PVT LTD
LAHORE, 6th OCT 2017: FINCA, one of the fastest growing micro finance banks in Pakistan, has selected Analytics (Private) Limited (APL) as a strategic partner to power its journey towards becoming a data-driven organization. This partnership will be enabled by IBM's analytic platform which consists of market leading business intelligence and data manipulation tools.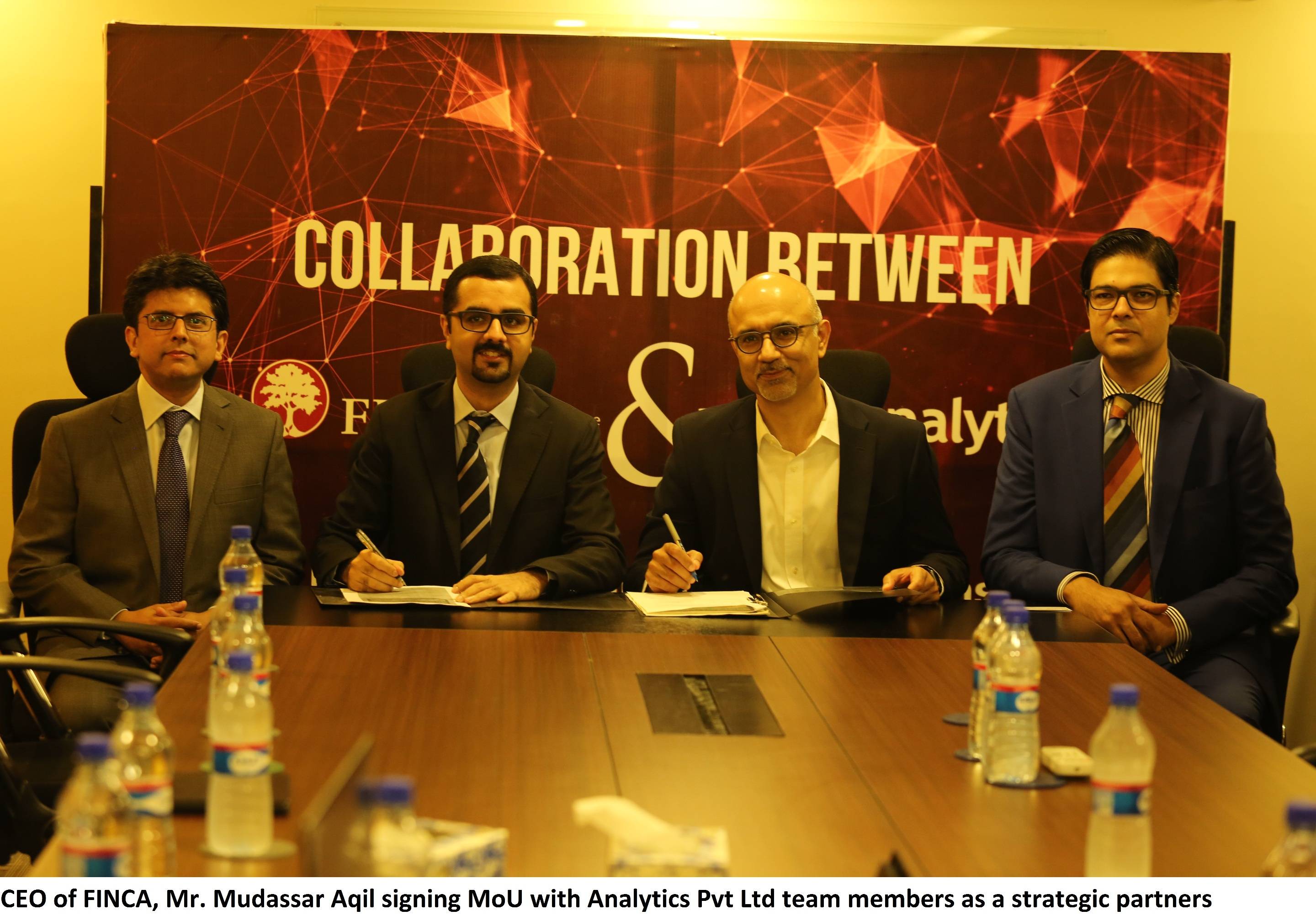 FINCA takes pride in being an early adopter of technology in Pakistan, and this initiative will enable them in leveraging data to understand customer needs, enhance customer experience, and scale their rapidly growing digital financial services platform "SimSim", which has recently launched.
APL will be working closely with FINCA to build a centralized source of trusted and verified information across the various lines of business at the bank. APL will also provide insights towards business improvement opportunities by building state-of-the-art artificial intelligence models. This will allow FINCA to better understand and predict customer behavior, and pro-actively take benefit from previously uncovered market opportunities.
Commenting on this occasion, Mr. M Mudassar Aqil, CEO of FINCA Microfinance Bank Limited said: "This is an exciting initiative geared towards infusing analytics at the core of our business. By ensuring that we let data insights drive our decisions, we will create new opportunities for our customers and adjust to their changing needs."
Mr. Murad Syed, CEO Analytics (Private) Limited said that both large and small organizations can uncover valuable opportunities for growth by leveraging the extensive capabilities of data analytics. Globally, it is well established that data-driven organizations significantly out-perform their peers.