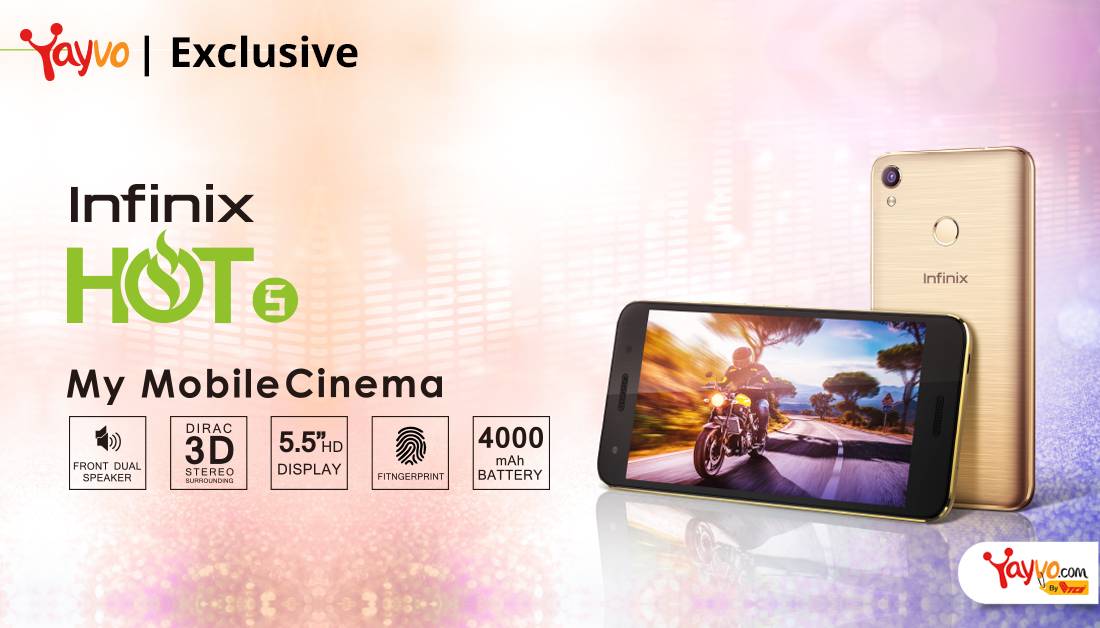 Infinix's Latest Flagship Phone, Hot 5 Launches Exclusively on Yayvo
Infinix's Latest Flagship Phone, Hot 5 Launches Exclusively on Yayvo
(6th October 2017) Calling all techies now is your chance to get a hold of the much awaited Infinix's Latest Flagship Phone, Hot 5! Latest phone in the Infinix Hot series, the phone was exclusively launched today on Yayvo.com.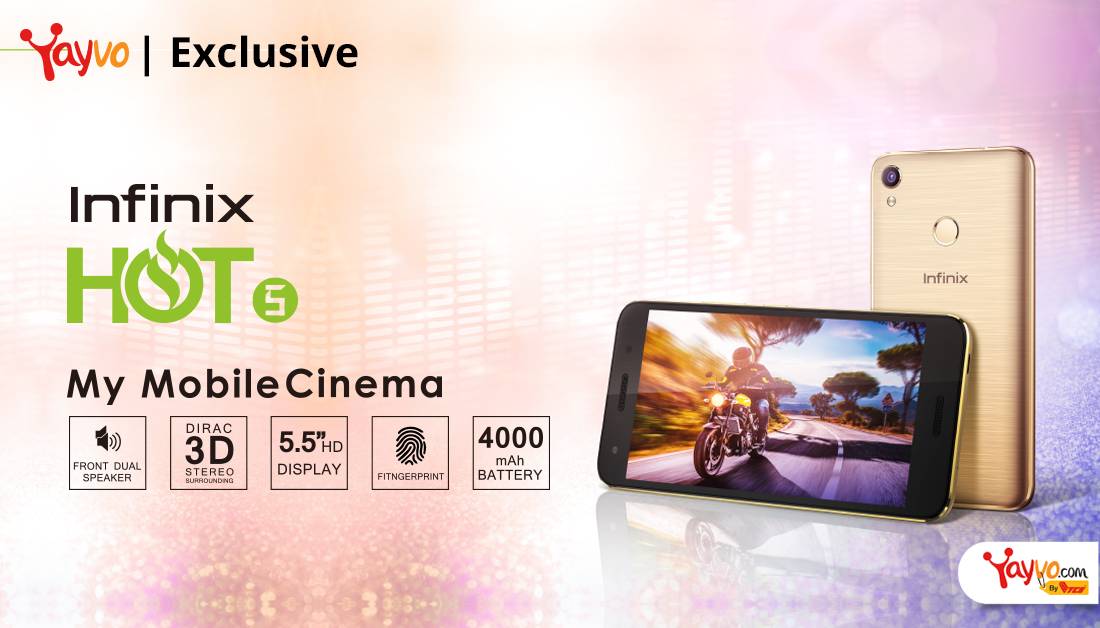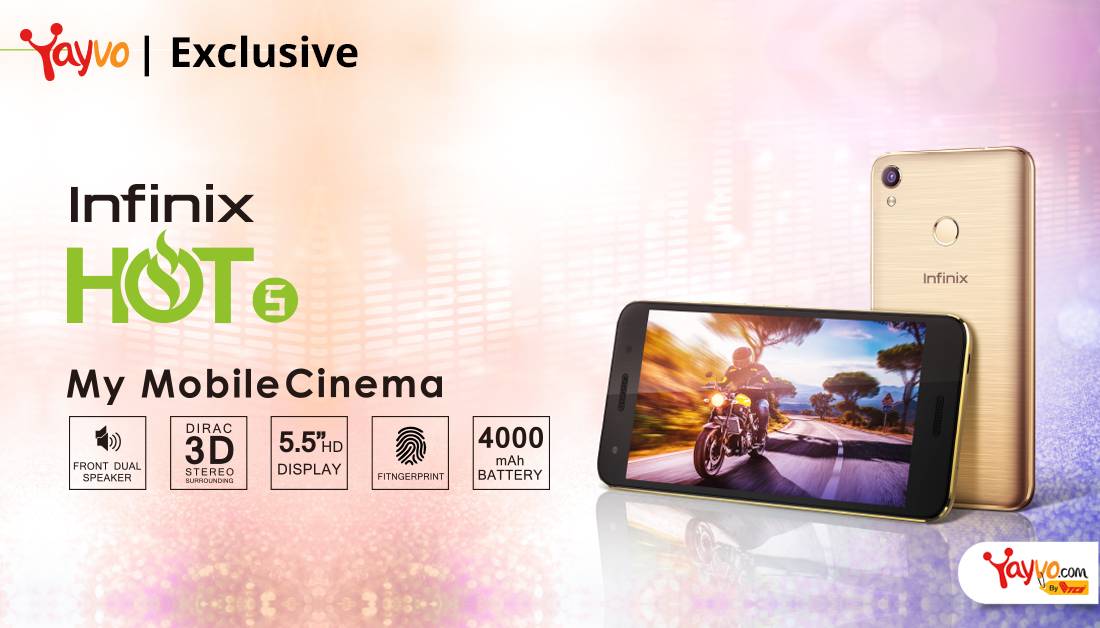 Whether you're looking for a hi-fi top of the line features or a pocket friendly mobile phone, Infinix Hot 5 combines all that and more for just Rs 13,499. Displaying a collaboration of the hottest features you seek, Hot 5 showcases a sleek exterior combined with 5.5 inch screen, allowing you to watch your favourite series, movies and tons of videos at the palm of your hands in your mobile cinema.
The crystal clear surround sound system of its front dual speakers give you incredible audio quality that will have you clenching your fist and thumping your foot to the beat. Dirac Stereo Widening technology gives realistic sound quality that is almost unheard of from mobile devices. Infinix does the unthinkable yet again!
A chic diamond cutting edge design sets it apart from the rest. Its rigid structure ensures it is butterfingers proof. Combined with colourful 3D texture, it's ideal to make a bold fashion statement.
We're not kidding when we say this camera will change your selfie game to a whole another level, owing to its 8MP primary camera boosting 5 internal lens elements and numerous shooting modes. Every click you take will now be picture perfect.
To top it off, it integrates the latest Fingerprint Smart Key technology which enables you to scan your finger and access your phone in an instant. Gone are the days where forgetting passwords was a complete nightmare.
Hop on the bandwagon and experience the all new, first of its kind Infinix