Jazz Services to be Available at CSD Super Malls
Jazz Services to be Available at CSD Super Malls
Islamabad – 10 November, 2017: Jazz has announced its partnership with the Canteen Stores Department (CSD) at an MoU signing ceremony. This partnership will enable Jazz to utilize CSD's platforms by introducing a one-window solution of all its services to the shoppers.
CSD shoppers would now be able to purchase Jazz SIMs & devices at the retail stores. In addition, shoppers would be able to top up their phone balance and utilize other JazzCash related mobile financial services.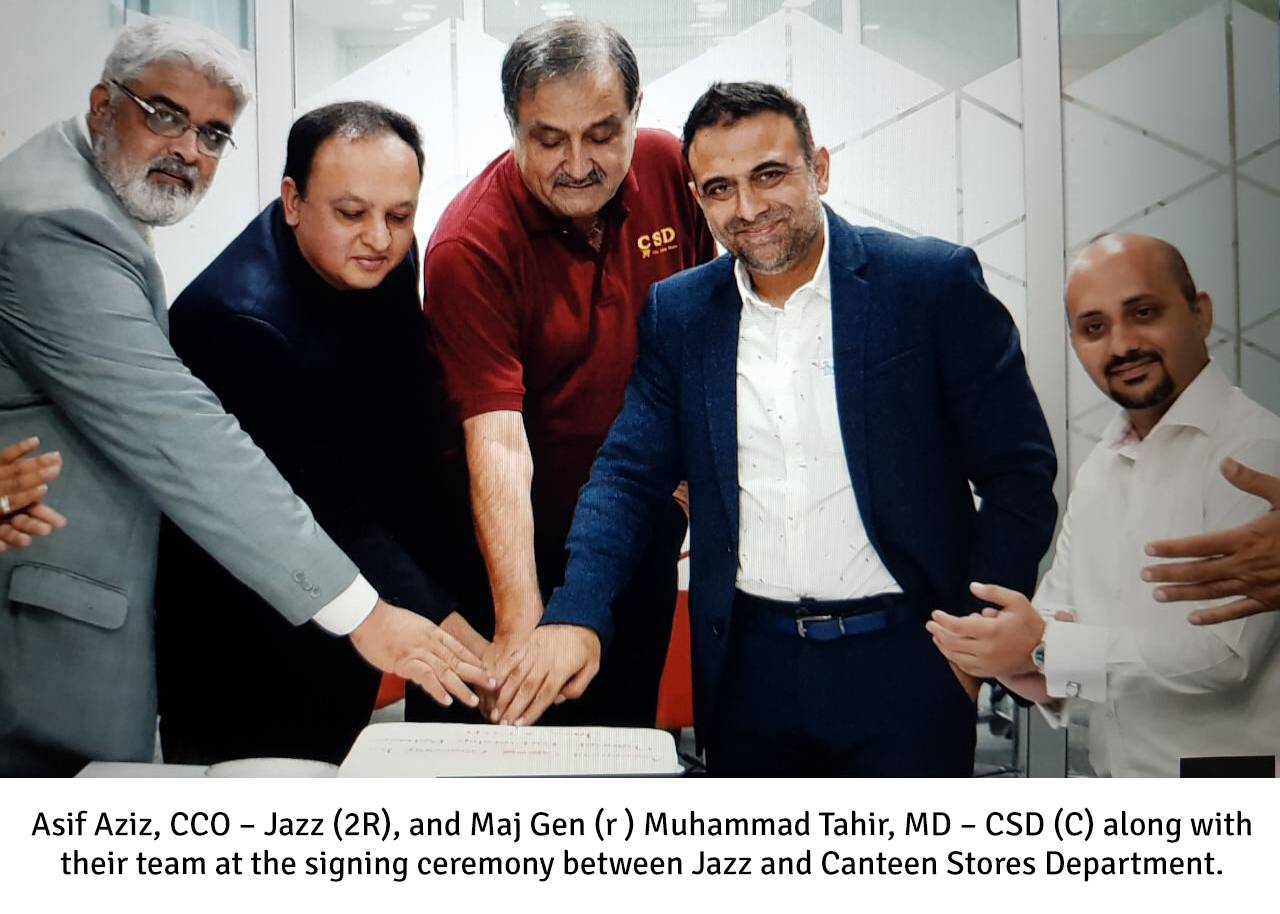 Speaking about this initiative, Asif Aziz, CCO – Jazz, stated, "FMCG channels are emerging area of opportunity to get closer to our customers. CSD super malls are the perfect platform for our scalability drive, since they are set up at key points nationwide with a strong shopper base."
Maj Gen (Retd.) Muhammad Tahir, HI (M), Managing Director of CSD the Caring Store, stated "This Joint venture between CSD and Jazz ensures the provision of telecommunication facilities to the customers through our network of CSD Super Malls across the nation and further intensifies the overall shopping experience."
In the pilot phase, Jazz is going to establish the one-window solutions in five CSD Super Malls. Subsequently, the Telco intends to set up the solution at 40 additional CSD outlets nationwide. This move will also facilitate army personnel to send out nationwide cash remittances to their loved ones through JazzCash.
CSD has established itself as a credible and creditable national brand, with a central theme of 'Convenience, Accessibility and Reaching-out to the Customers'. The partnership between the telecom giant and one of the most trusted retail store is in line with Jazz's commitment to make sure its subscribers are facilitated at various touch points – ensuring convenience and increase in accessibility.