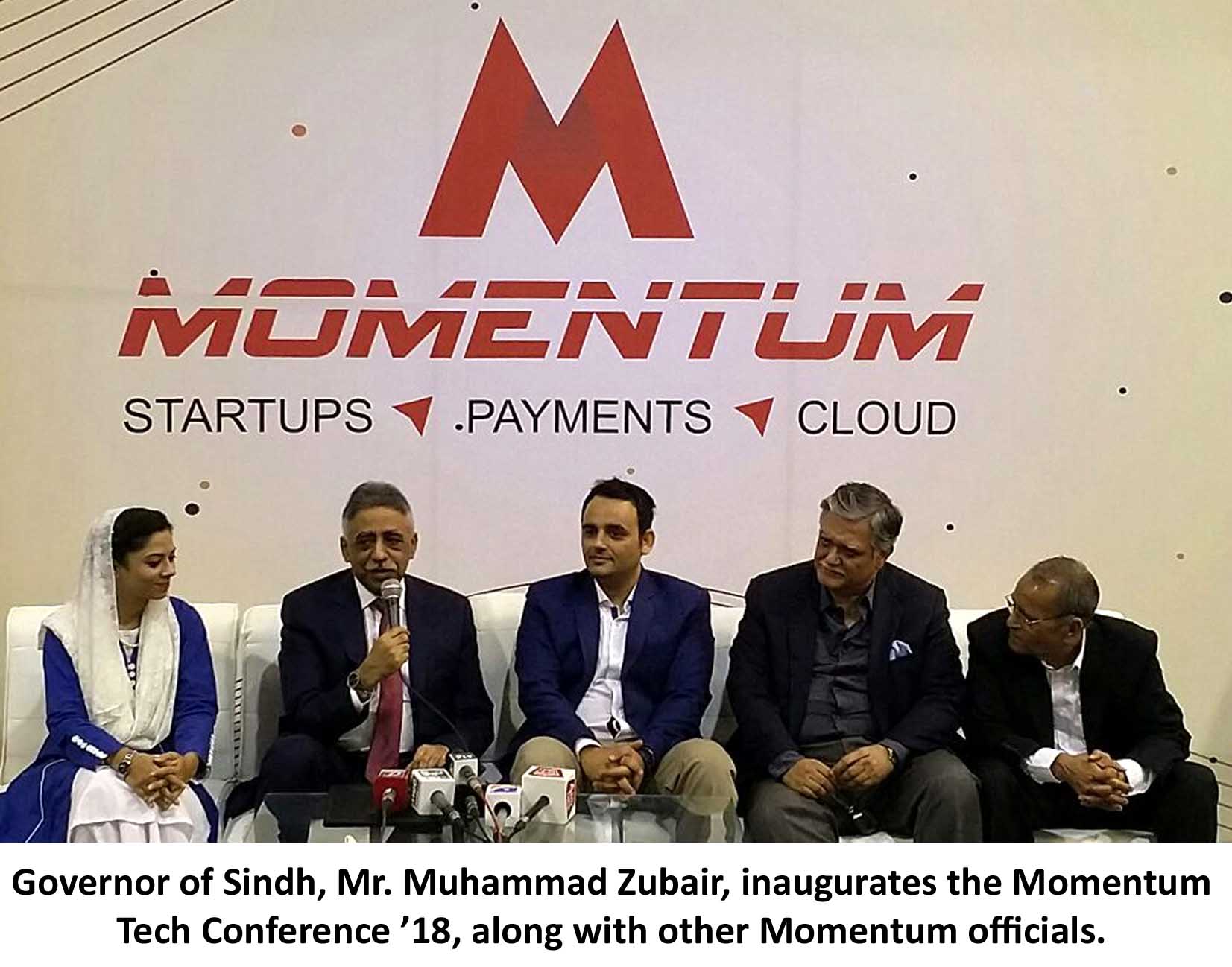 Momentum '18-The biggest tech and startup conference & exhibition begins
Momentum '18-The biggest tech and startup conference & exhibition begins
Karachi, February 19, 2018– In continuous efforts to serve the economic development of Pakistan and creating new platforms for the budding youth, Momentum holds a two-day grand conference for technological entrepreneurs, on 19th and 20th of February 2018, at Expo Centre, Karachi. The event was inaugurated by Mr. Mohammad Zubair, Governor Sindh.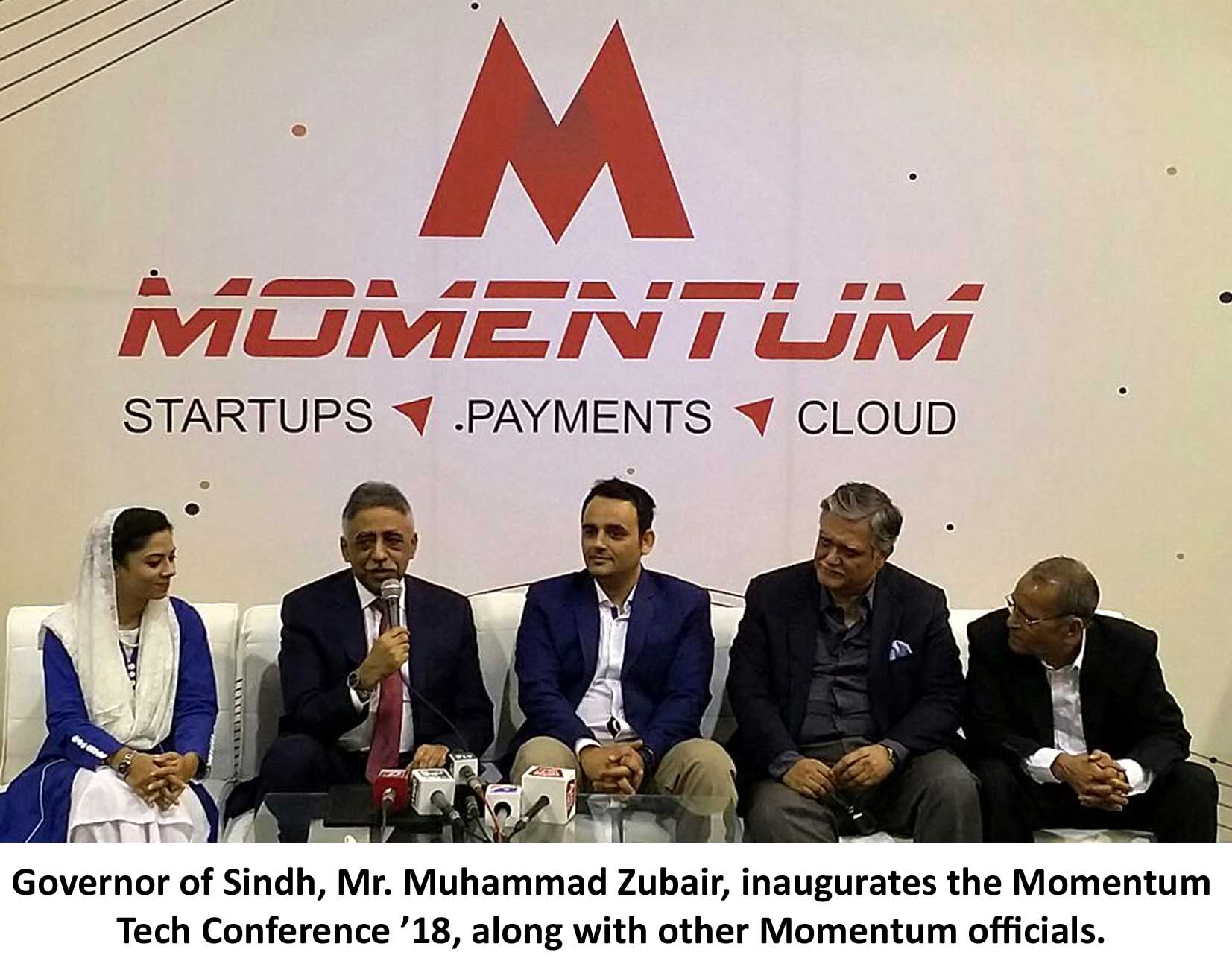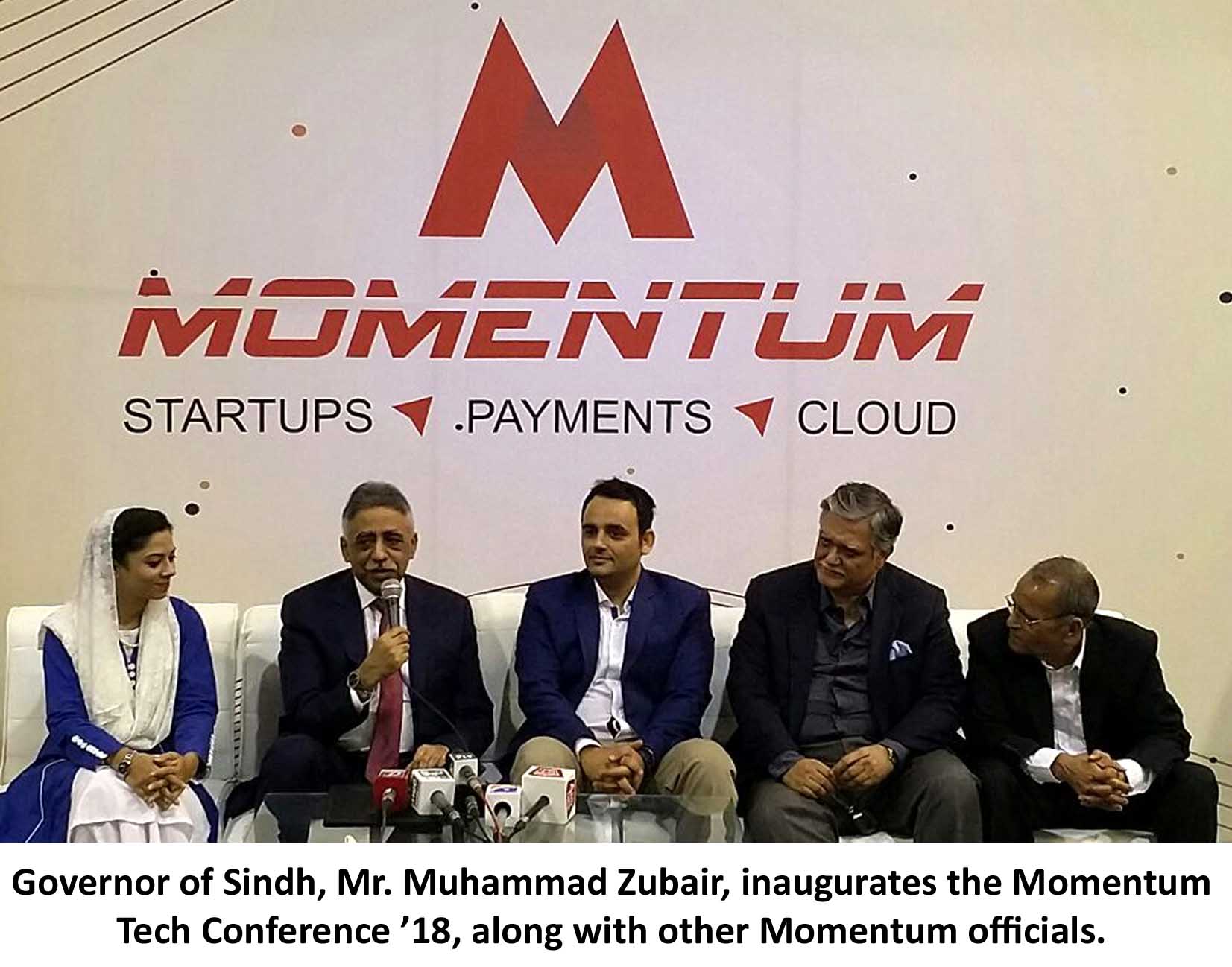 This year, in Momemntum'18, more than 300 startups are participating from all over Pakistan, sharing their ideas and strategies. Around 50 practicing professionals and entrepreneurs are conducting interactive workshops and seminars on successful startups and survival as an entrepreneur in the two-day conference.
In line with the importance of startups, for the progression of any economy, Mohammad Zubair, Governor Sindh said, "I congratulate Momentum for empowering the youth of Pakistan through this initiative. Over universities are producing thousands of graduates every year, compared to limited vacancies in the job market. Personal ventures and startups are essential to utilize their abilities in a positive manner. The presence of international tech giants will prove meaningful for the participants. The government is ready to support startups by establishing further incubation centers across Pakistan in a bid to promote peace and a sustainable future."
Renowned veterans from the world of technology will be teaming up to participate in the panel discussions, which aim to enlighten them with the current trends, challenges and solutions for the future of the sector in the country. The panel discussion will feature a set of important topics which include; Identifying the urge and need to invest in Pakistan in absence of exits, how great-women lead and inspire change, and the challenges and opportunities on offer from EdTech.
Furthermore the participating startups avail the exclusive chance of pitching their proposals to around 25 investors and multiple representatives from no less than 20 incubators during the meet and greet sessions.
Asif Jafri, Founding Member of Momentum said, "The IT industry of Pakistan is growing at a fast pace across different categories, though the factor of risk management plays a crucial role, as any new business or startup requires an executable plan. People have innovative ideas but are weak in implementation which strangles their dreams. Over 60% of our population is below 30 years of age, therefore the need of startups is crucial for generating new jobs. Through this platform, we aim to bring together the experienced and inexperienced to lend a helping hand towards the feeble feet of the youth of Pakistan. In a bid to bridge the gap under the theme of changing mindsets"
He further added, "The government of Pakistan is also playing its part in promoting startups by exempting them from 3 years of taxes. While National Incubation Centers have been established in Lahore, Islamabad and Peshawar and will very soon launch in Karachi."
The Founder and CEO, Syed Amir Jafri, stated: "The response from the first Momentum Conference has been heartwarming. We received huge appreciation from both the tech fraternity and startups for our efforts. Contrary to the belief that startups only sprout in big cities like Karachi, we have a number of participants joining us from 19 small cities. We are honored to be hosting extremely noteworthy participants from the tech universe, to name a few we have representatives from Google, IBM, Amazon, Facebook and Microsoft. A few of these delegates are visiting Pakistan for the very first time. We hope their presence helps to enlighten and boost the confidence of our youth to continue working hard with zeal."
Momentum is a global startup community with a designated purpose of educating, inspiring and connecting entrepreneurs across Pakistan, who have developed innovative ideas and worked on disruptive technologies to create a diverse knowledge platform for the economic growth of Pakistan.
The startups which present the most innovative and exclusive ideas, during the conference will be rewarded with a foreign based scholarship, along with a grand opportunity to engage with the investors from the global market.