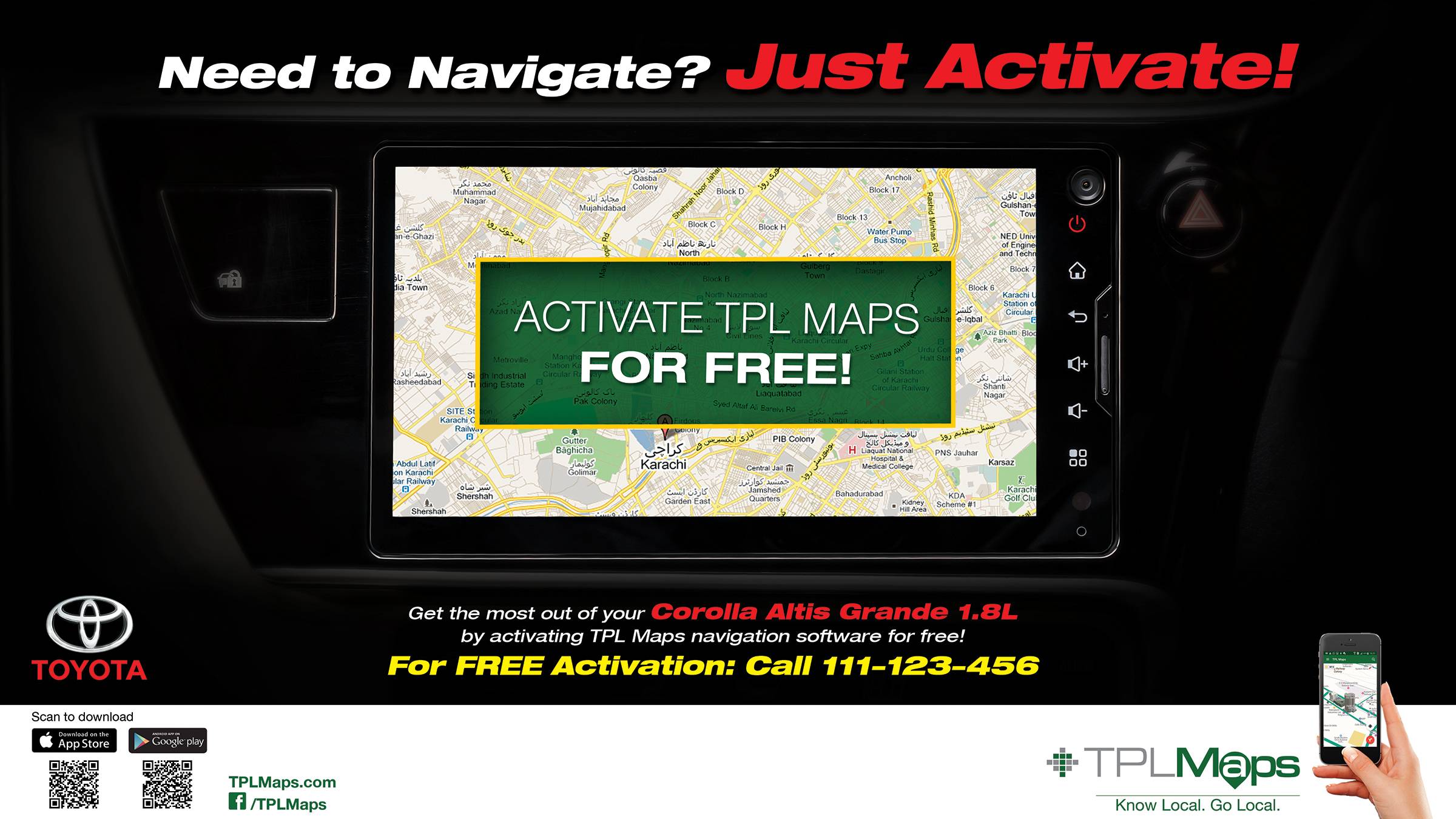 Start your journey in style for free with TPL Maps
Start your journey in style for free with TPL Maps
February 08, 2018: Finally bought your much awaited Corolla Altis Grande 1.8L? Thanks to TPL Maps, You can now get the most out of your new purchase without paying a penny! In addition to mapping services, TPL Maps' flagship offering includes in-dash navigation hardware and software which is a state of the art advanced system equipped with the latest technology tailored for the region to make navigation accurate, faster and on-point!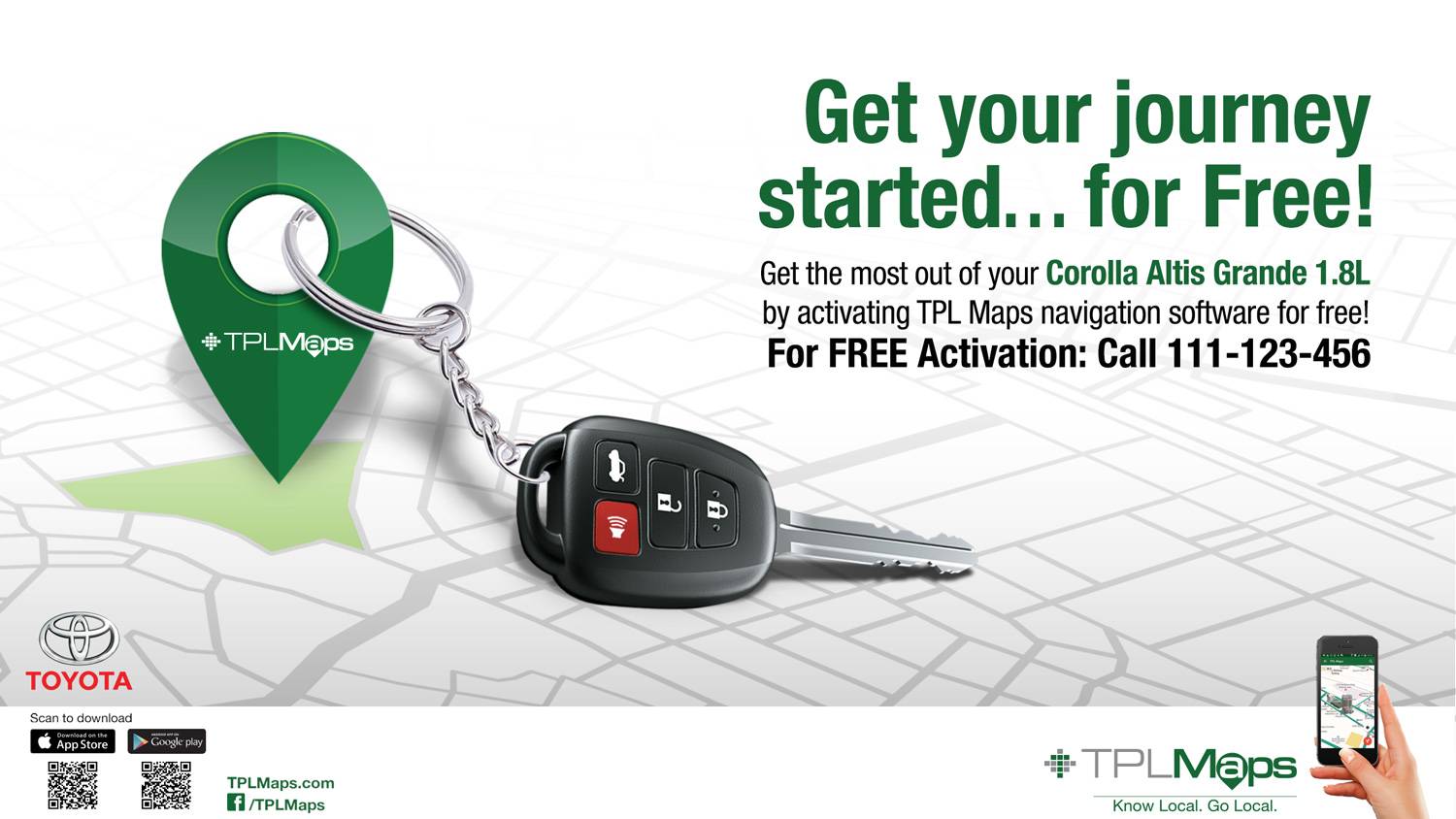 According to telematics specialists, high-definition maps in navigation software are the foundation for all future driving experiences. Knowing exactly where the car is and where its heading and having accurate road information is what enables perfect navigation and advanced driving assistance. Navigation in your car even influences fuel economy by guiding you through the shortest route to your destination and make your daily commute even more manageable. So it's no wonder that the methodology used to create and update maps is now in a dramatic state of flux.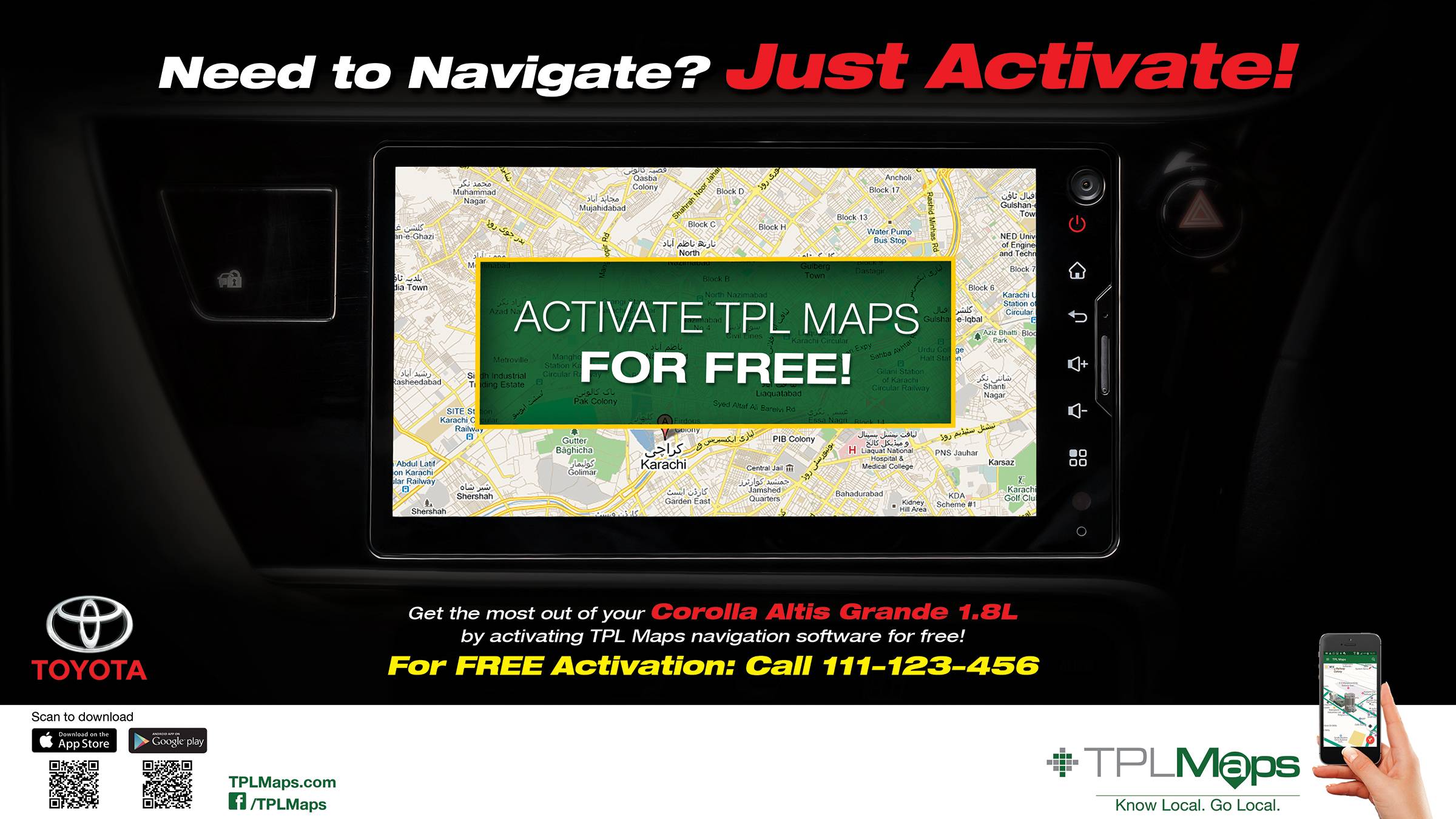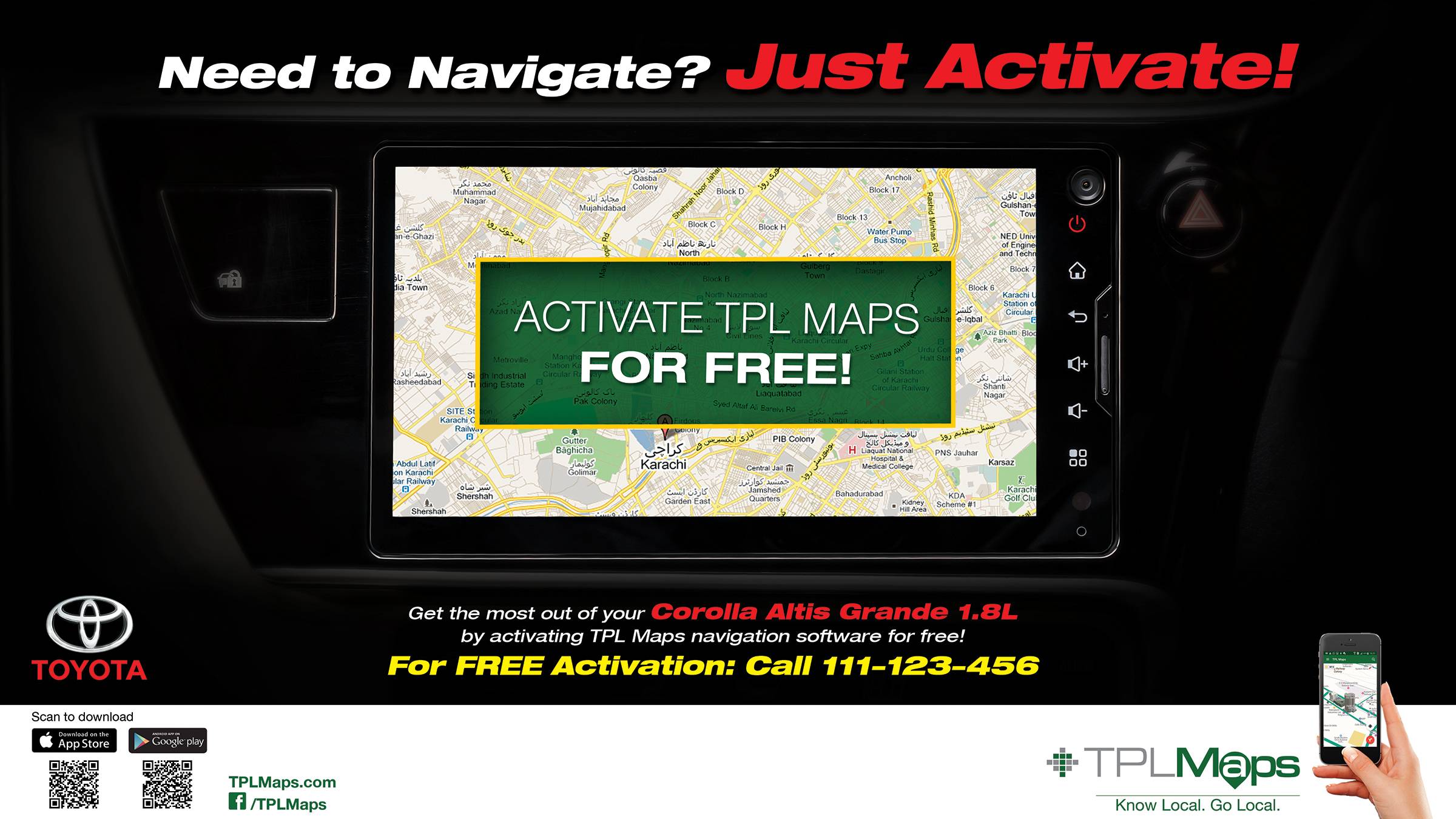 This solution is designed for fully offline environments and mixed online/offline scenarios. The application behavior between online and offline mode does not change so there is no additional integration cost.
Your Corolla 1.8 comes with pre-installed free navigation software powered by Sygic. Activation of this software is just a phone call away! Dial 03008276082 or 03018272991 now to activate and make the most out of Urdu Maps, door to door navigation, housing address search, HD graphics with 3D landmarks, voice-guided navigation, alternate routes and multi-stop route planning, the option of city first or street first address entry, among many other features which  are now just a phone call away!
Activate now to stay informed and entertained with TPL Maps!